(Editor's note: This post has more pictures than Germany has goals on Brazil (zing!), so you might want to get comfortable.)
On the last day of my trip we were exploring the abandoned "Locust City," a former air force town off highway 395. We had just exited the former Hall of Justice when my brother and his girlfriend got quiet. After a moment, he said that he thought someone was watching us. From the second floor of the building we had just left we could hear what sounded like faint footsteps stepping carefully and deliberately through broken glass.
Since my last visit in November a number of buildings had been severely burned, which in my experience is often the result of refugee meth heads. It's possible one or more was looking at us then.
---
Coincidentally, at the start of the trip I was also worried about meth addicts. My primary purpose for this outing was to photograph the Milky Way, which I had never really been able to do until the last few months. (Mostly because I'm dumb.) With a new car to drive and my newish camera in hand, a small group of us retraced my route up 395 to take pictures of our galactic neighborhood. Our first stop was the Trona Pinnacles, gigantic tufa formations near the dying and remote town of Trona, CA. Standing in the middle of nowhere at 1 in the morning, I was a little concerned about some of Trona's less desirable residents lurking in the shadows.
As it turns out, the only thing we had to worry about was extremely high winds, which chased us out of the area earlier than we would have liked. The first two shots are from Trona.
By the way, please excuse the fact that the Milky Way looks different in each of my shots. I'm still getting the hang of doing post-processing on it. The yellow glow at the bottom of any photos is light pollution from a city.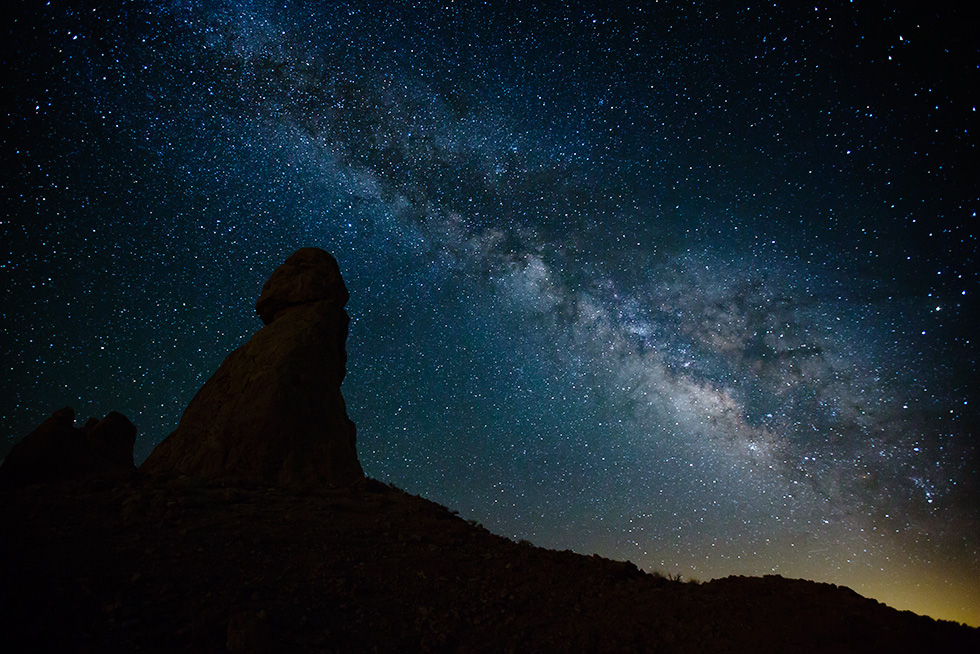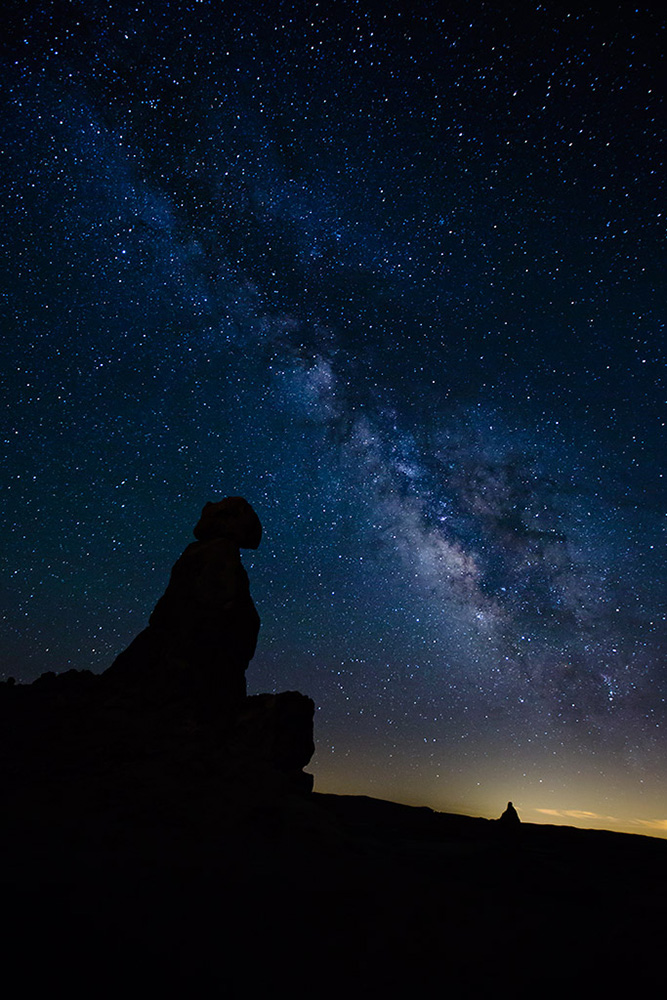 On day two, as we headed north we swung by a livestock and cattle graveyard that I had previously visited near Lone Pine.  It's actually more like a dumping ground. Last time I was there I found the body of a recently dead horse (warning: a bit graphic). Here's what it looked like now: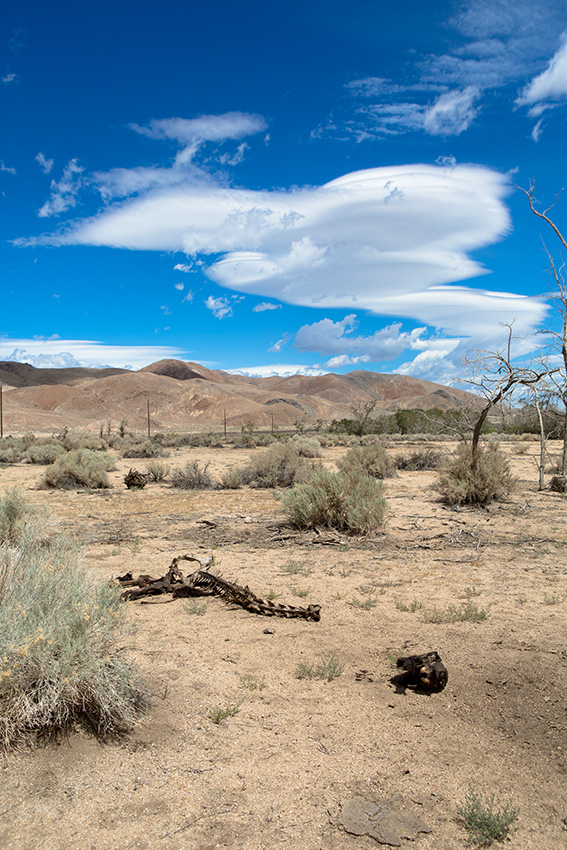 A rare-ish self-portrait of yours truly in a 90ish-year-old mirror.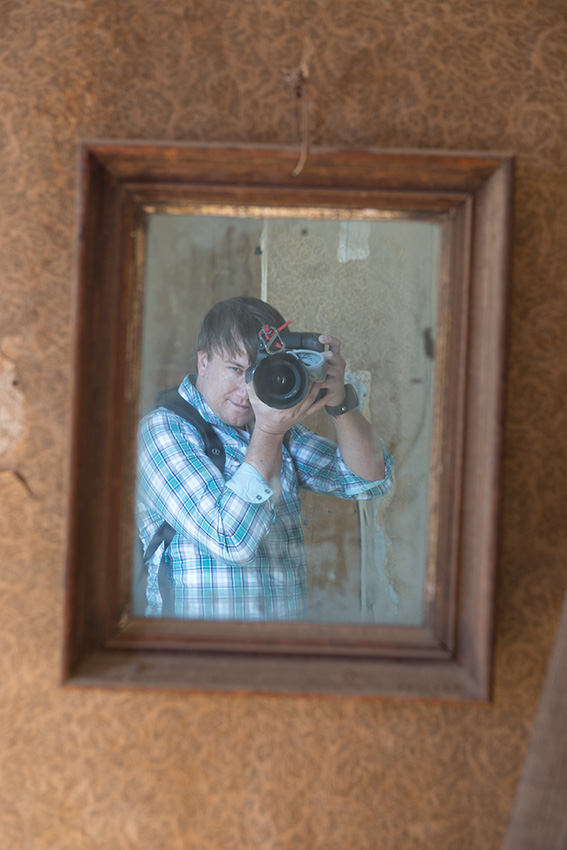 This is a shot looking west from pothole rock at Tuolomne Meadows. Even though pothole rock isn't particularly tall, it's at something like 8,500 feet and I'm in terrible shape. This was a rough hike.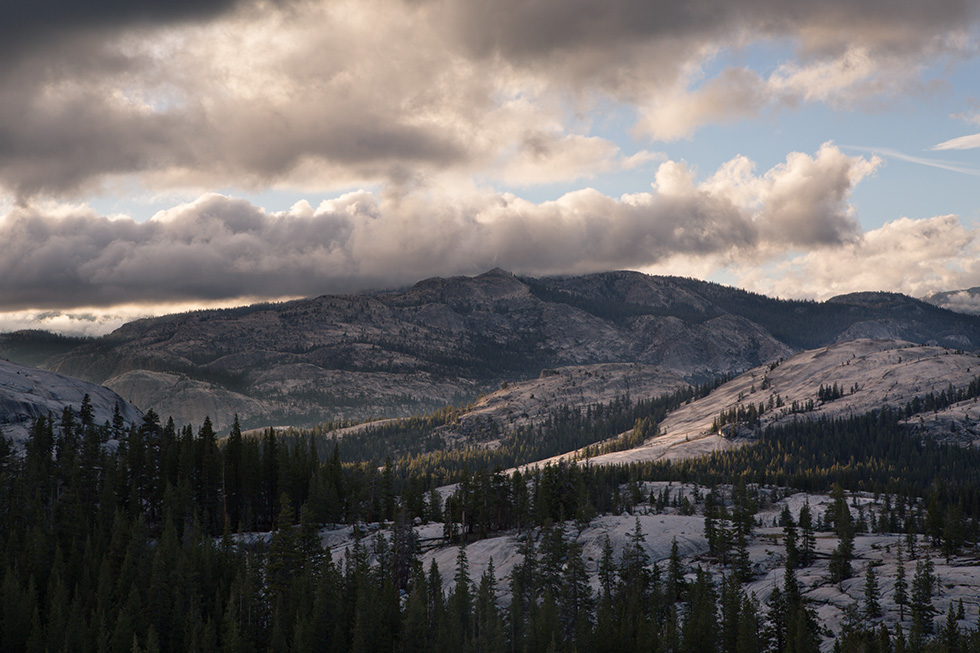 This is also Tuolomne Meadows, but just a little bit up the road.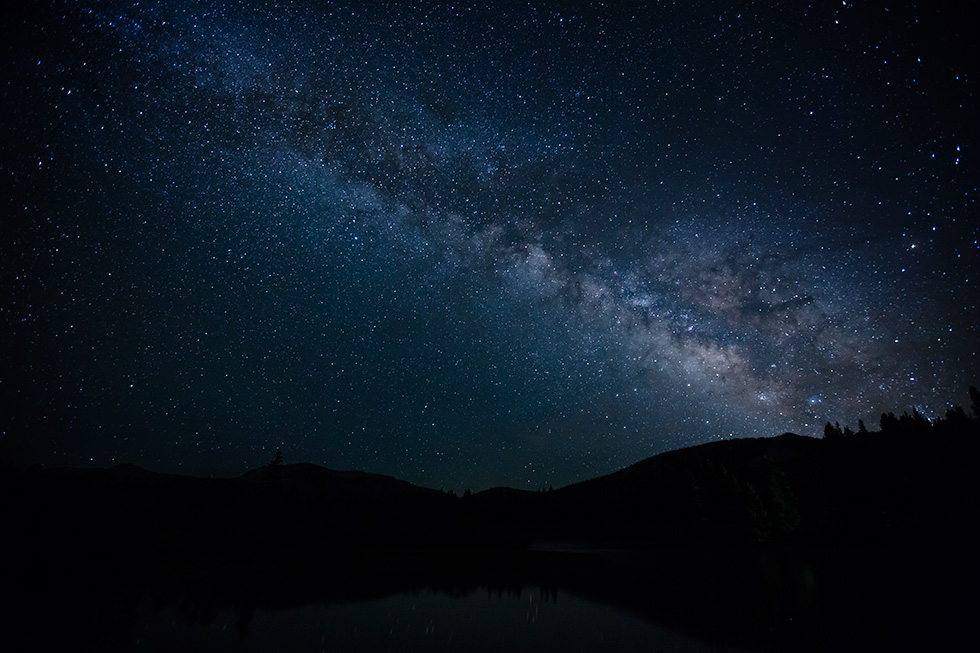 The next day we did some river rafting in the Yosemite Valley. This is easily one of the most enjoyable (and breathtaking) things you can do in California. Because the water level was so low it took extra long to get to the end, which meant more time for fun and games. Here, my brother rolls out of the boat in order to hit his head on a submerged rock.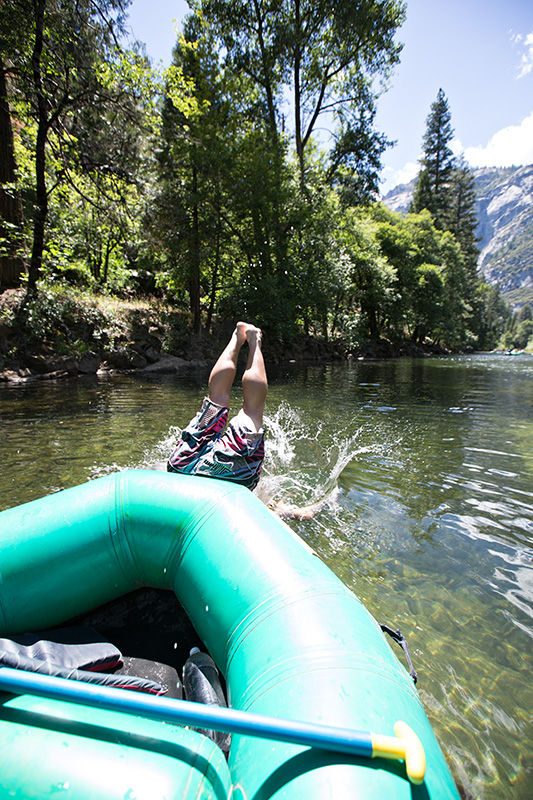 And here he is jumping off a bridge.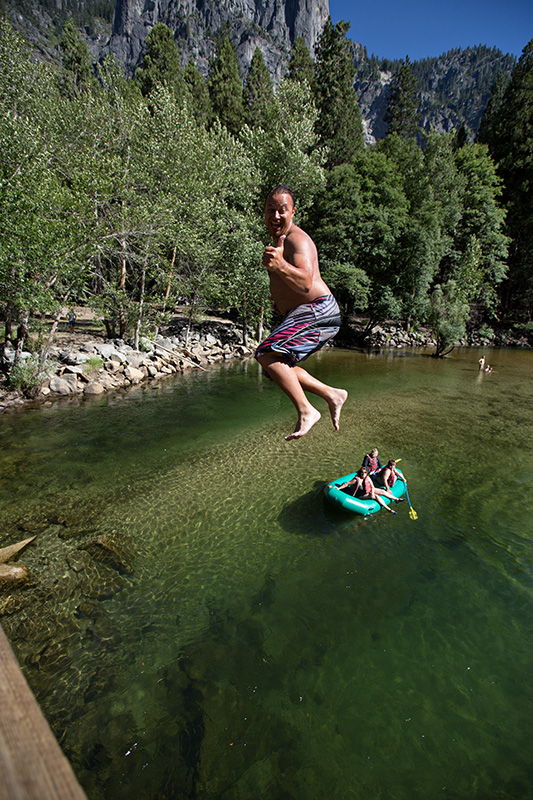 I jumped off of it too, but this photo of a brave 12-year-old is more interesting than me.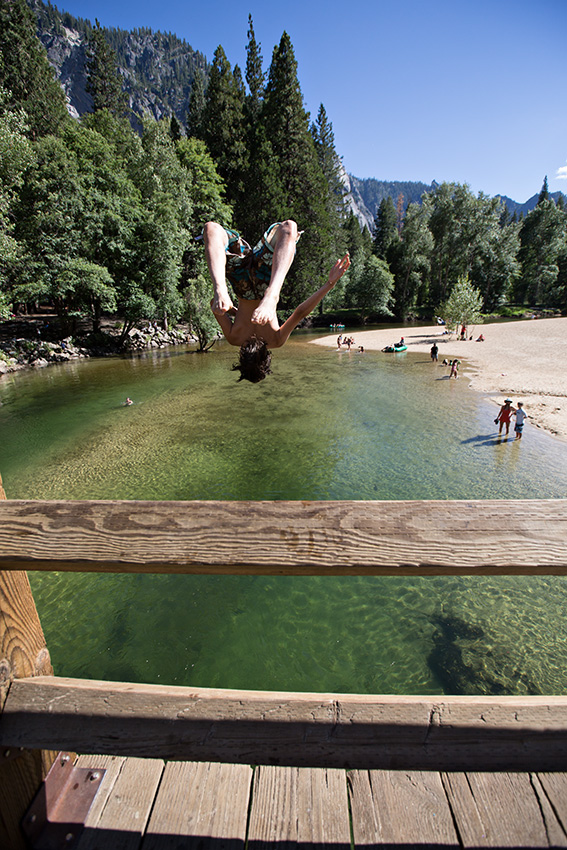 This is upper Yosemite Falls as seen from the banks of the river. The massive California drought has reduced it to a relative trickle, but it's still amazing to see in person.  Fun Fact: Yosemite Falls is the fifth tallest in the world.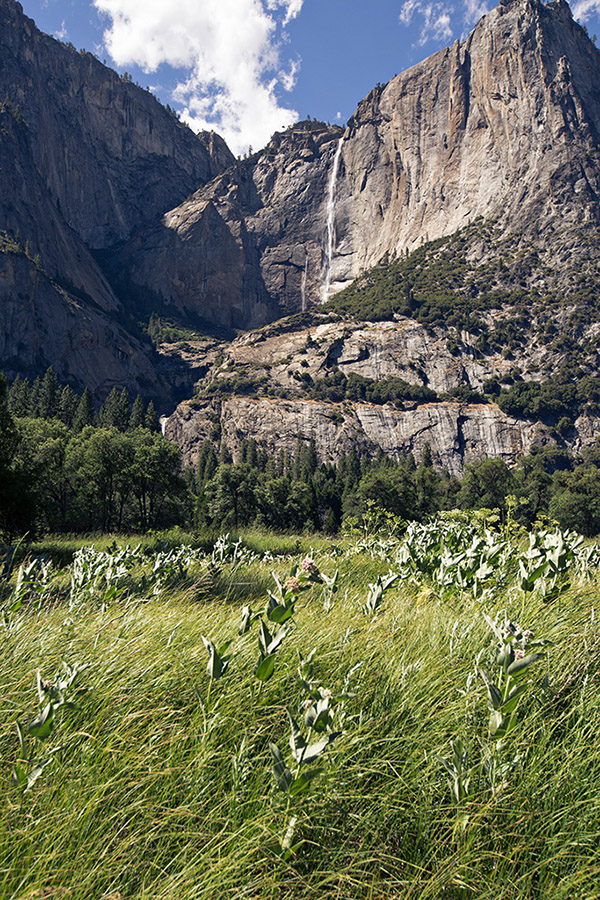 A bird stands guard on a tufa formation at Mono Lake.  Although much smaller, these are the same type of structure as those found at Trona.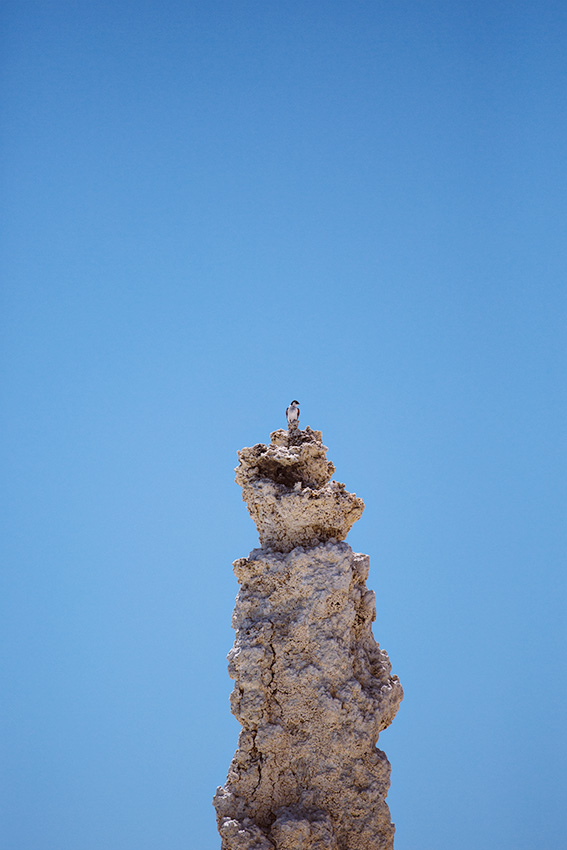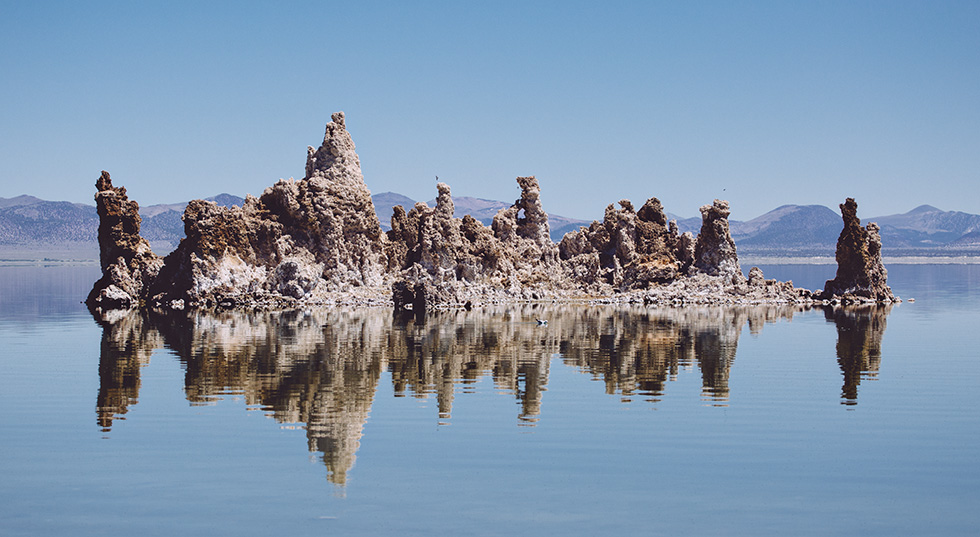 We went to the Ancient Bristlecone Pine Forest one day. The oldest living non-clonal organisms on earth, these trees are incredible (one is over 5,000 years old!). I know it sounds stupid, but standing next to them feels really special, as though you're in the presence of a sentient, ancient friend. It feels as though they're happy to have you there. Like I said, it's weird…. Anyways, you absolutely must go there sometime in your life. I think we're going to go back soon do so some star photography.
The older a tree gets, the more gnarled it becomes.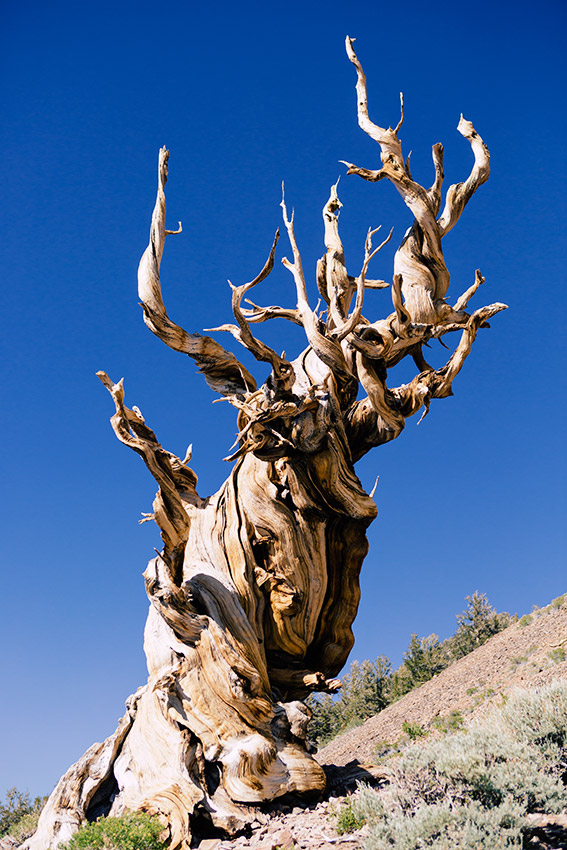 The tops of the trees reminded me of pleading hands, as if they were asking the sky to save them.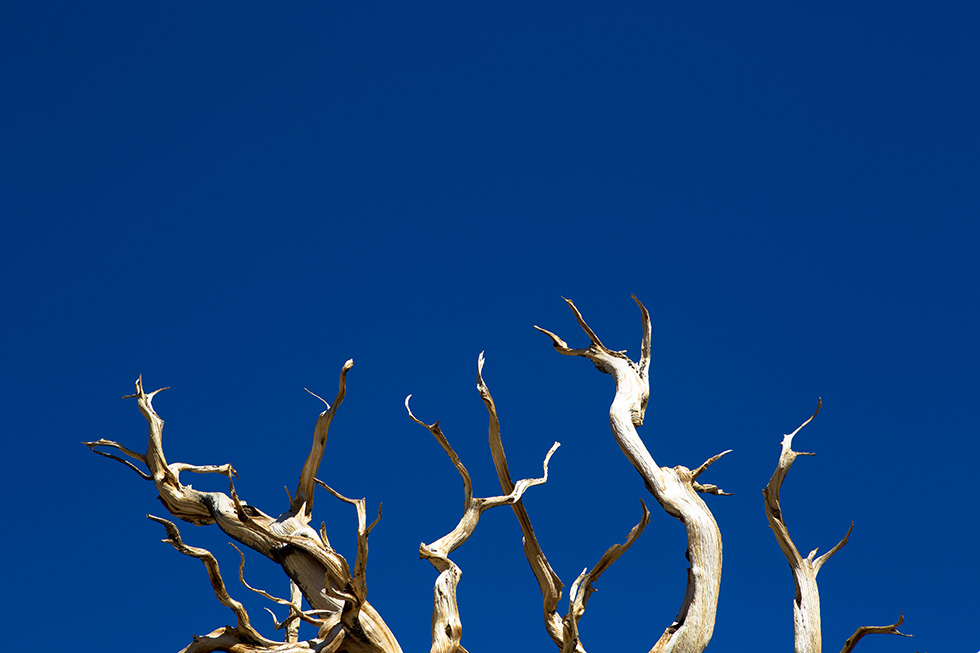 We return to Locust City for the next group of photos. I've been to enough abandoned places to know that they're rarely totally abandoned. Drug users and destitute people often use them as temporary ports, waiting out whatever storm currently claws at them. This picture makes me sad: the mattress is relatively new and the sheet was in pretty good shape. Some child was sleeping on this not too long ago. I hope they're somewhere safer now.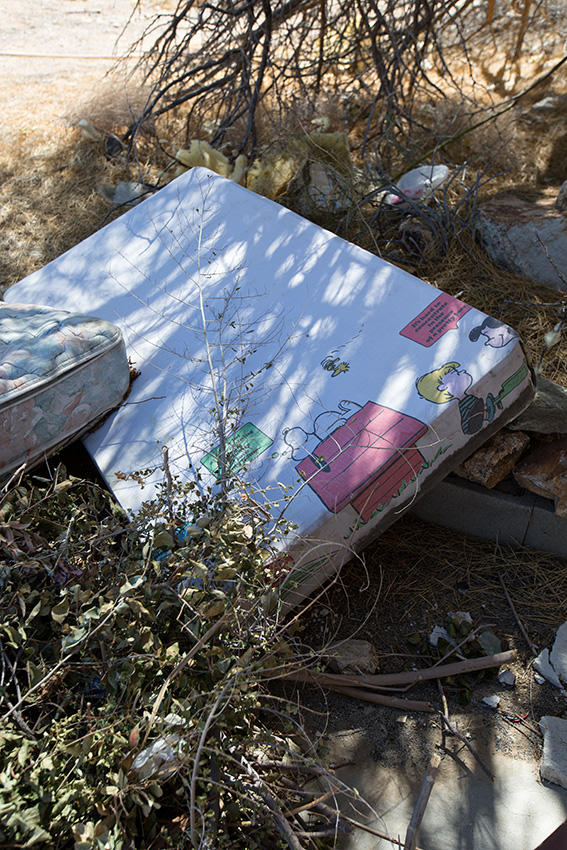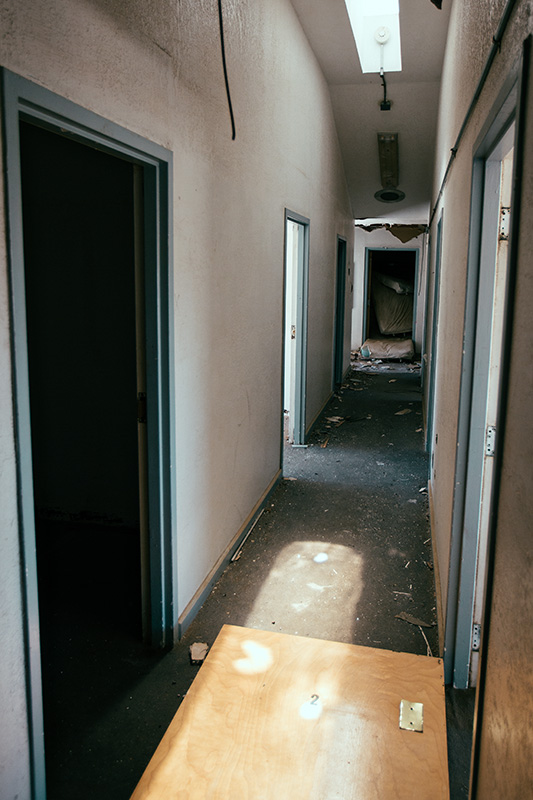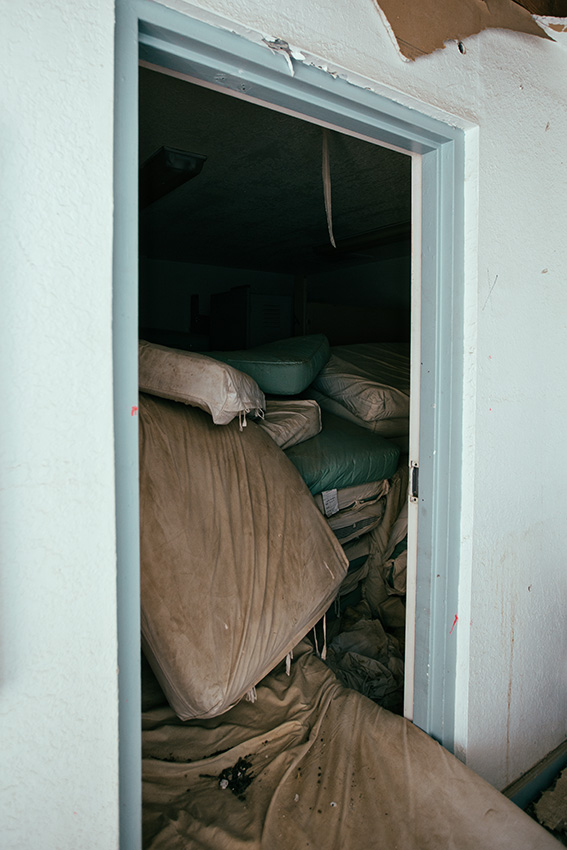 Walking on the second floor of these buildings is an adventure. Lots of holes abound.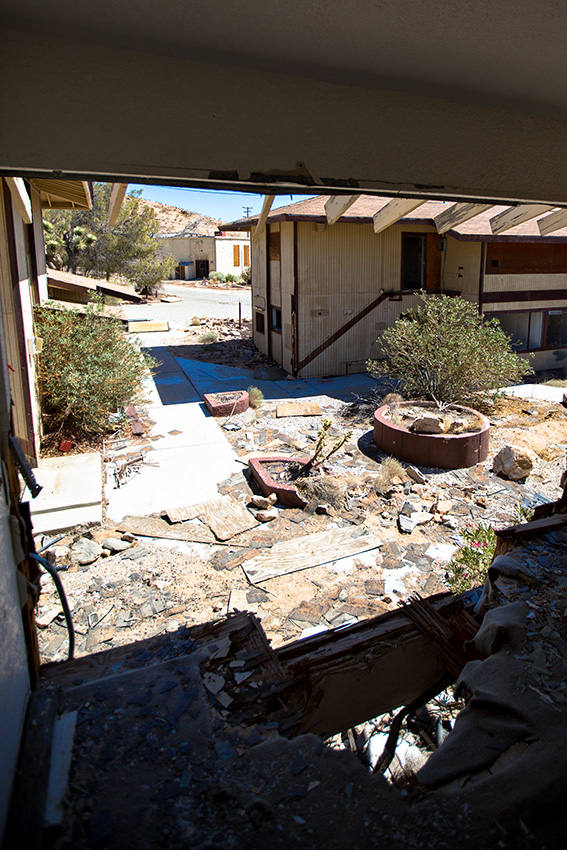 This former kitchen is now open to the elements. I'd guess that the roof will collapse within the year.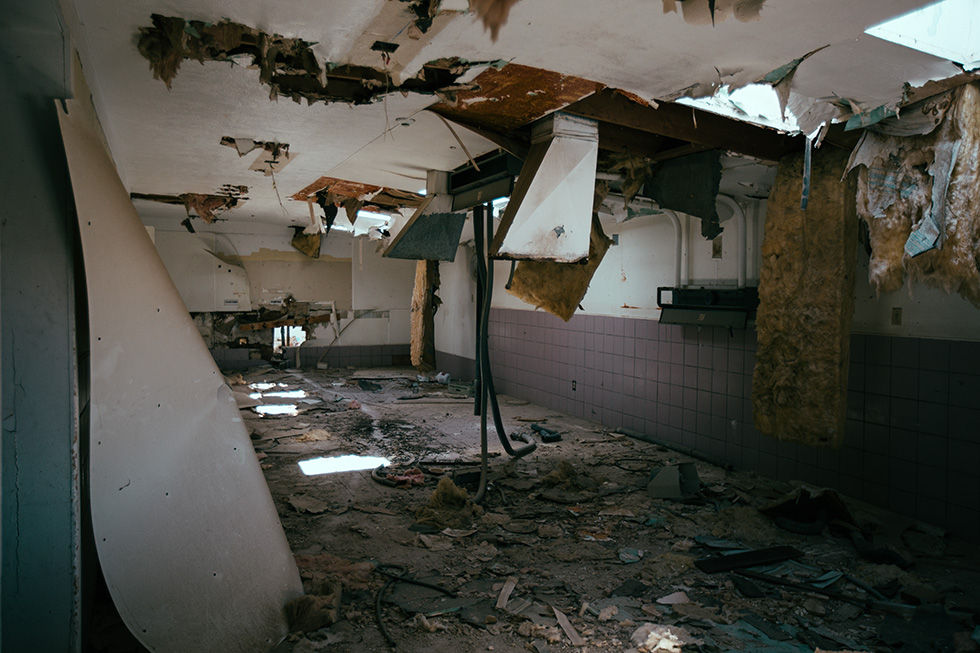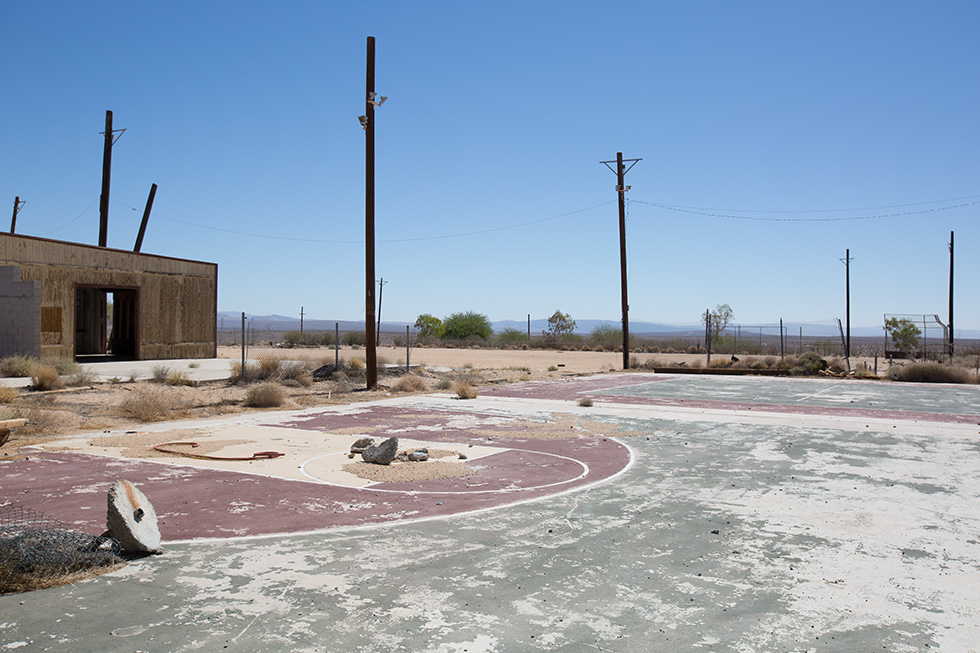 As I mentioned earlier, I think someone was watching us at one point. This blanket and sign had fallen through a collapsed portion of the ceiling above us. Coincidentally, this was the building in which the person may have been. I wondered if the sentry was a current position, protecting people who made the location their home.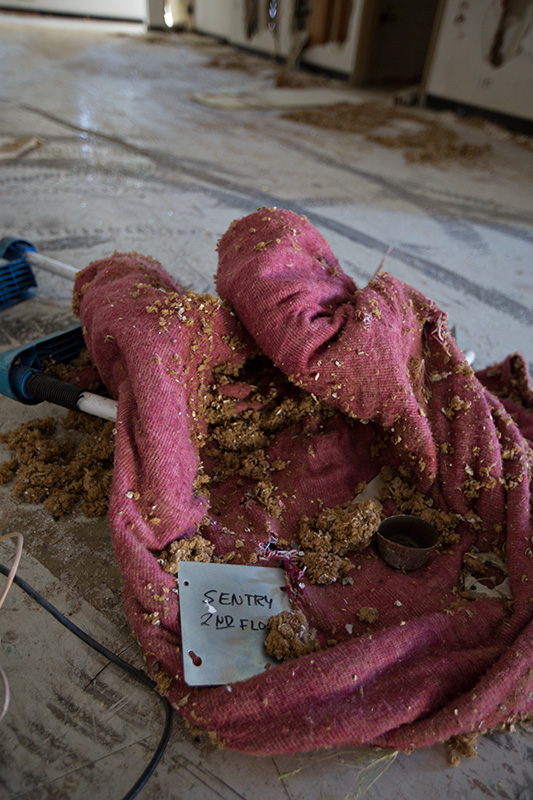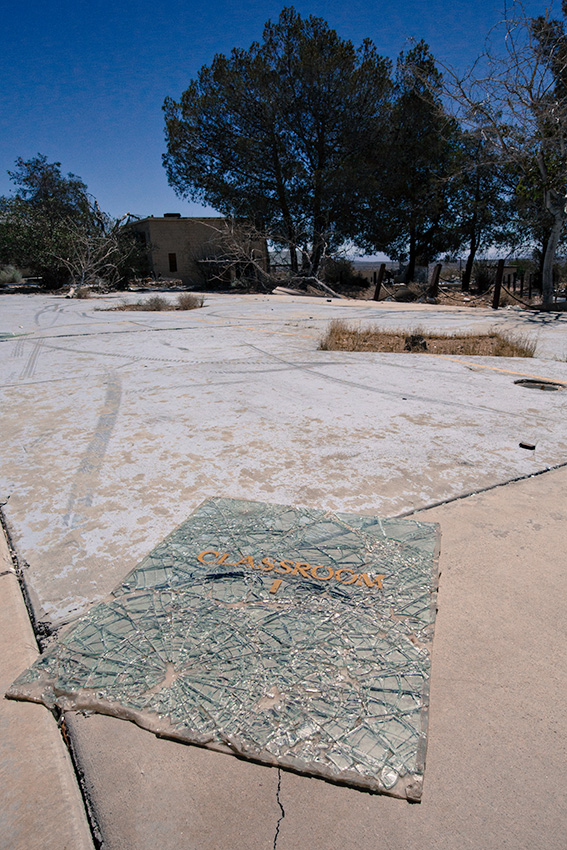 Dark rooms everywhere.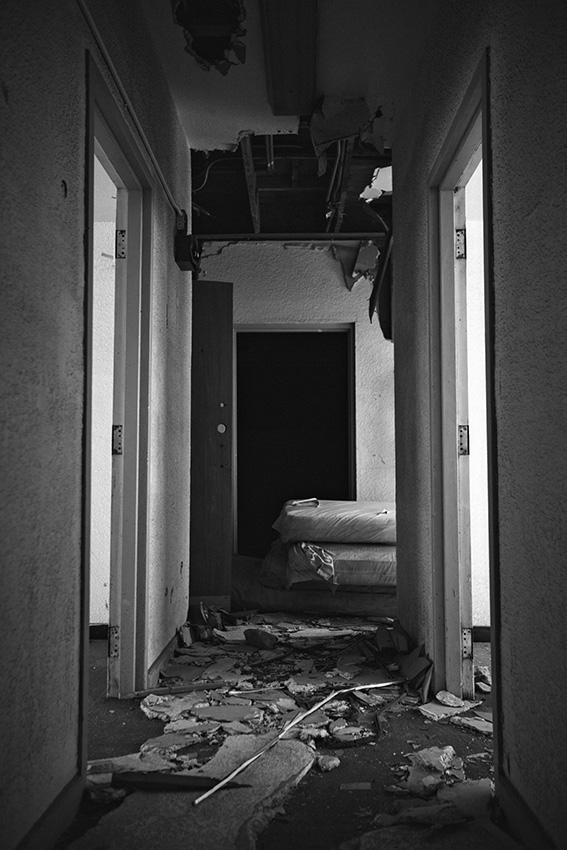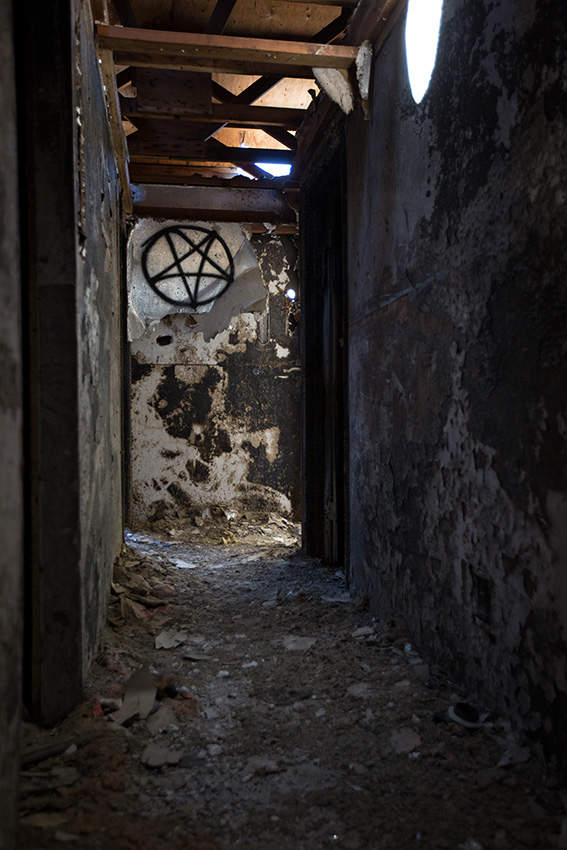 This is another picture that makes me sad. This room had clothing, books, and other belongings in it. Some of the items were setup in such a way that I think someone was living here for a while before it caught fire.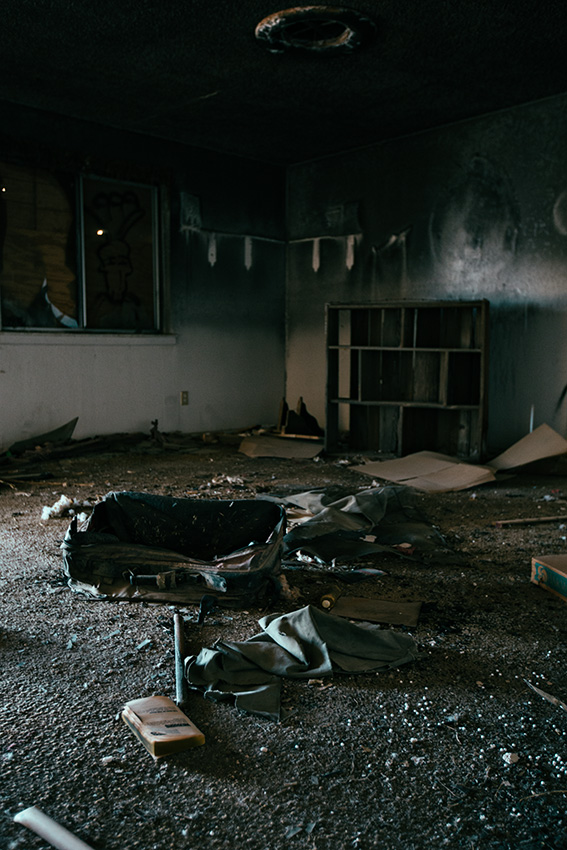 Apparently, I had accidentally wandered into Panem.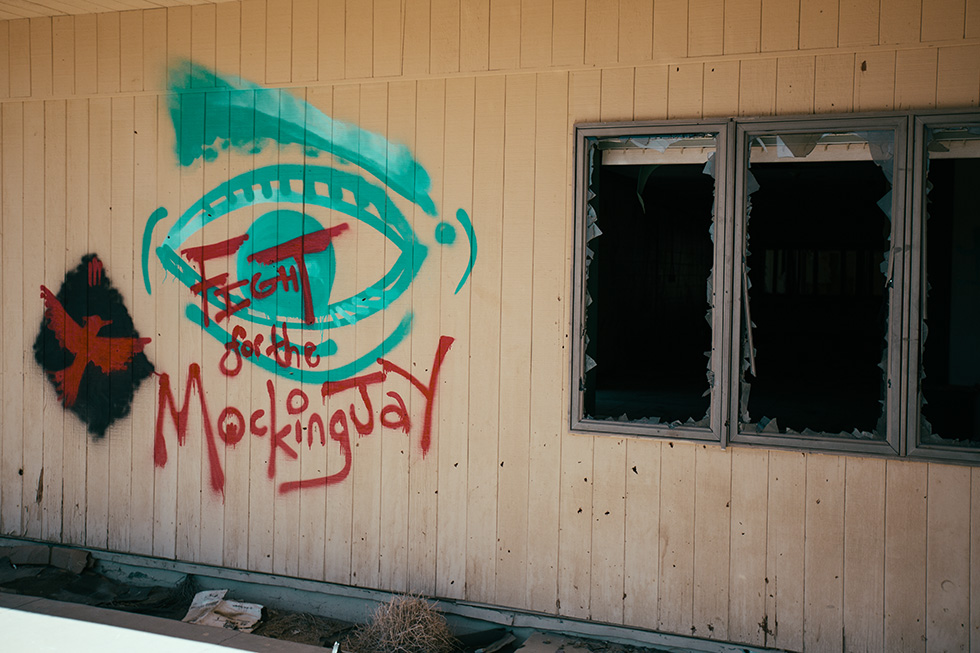 This photo was taken about 250 miles away from Locust City, and is in a much more dangerous location. Fun.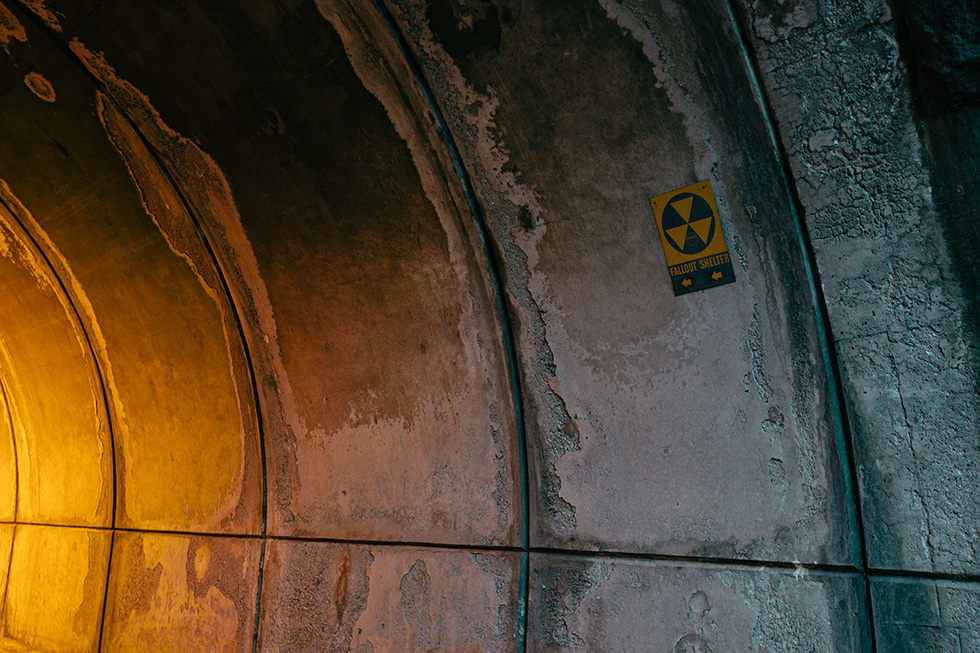 This is my brother in a mask at the Alabama Hills, near Lone Pine. Sweet dreams. :)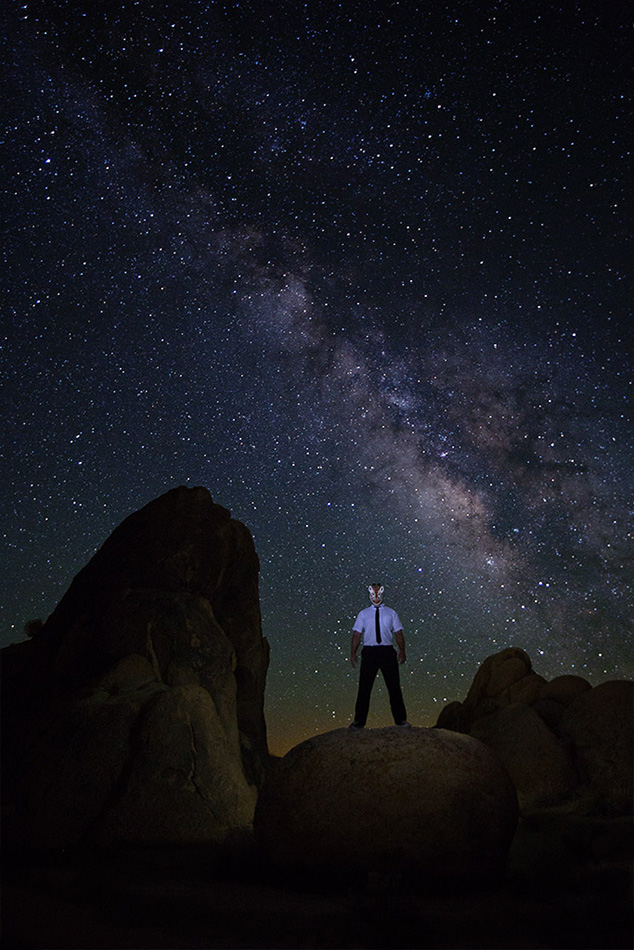 And here's my tent, preparing to roast me to death overnight.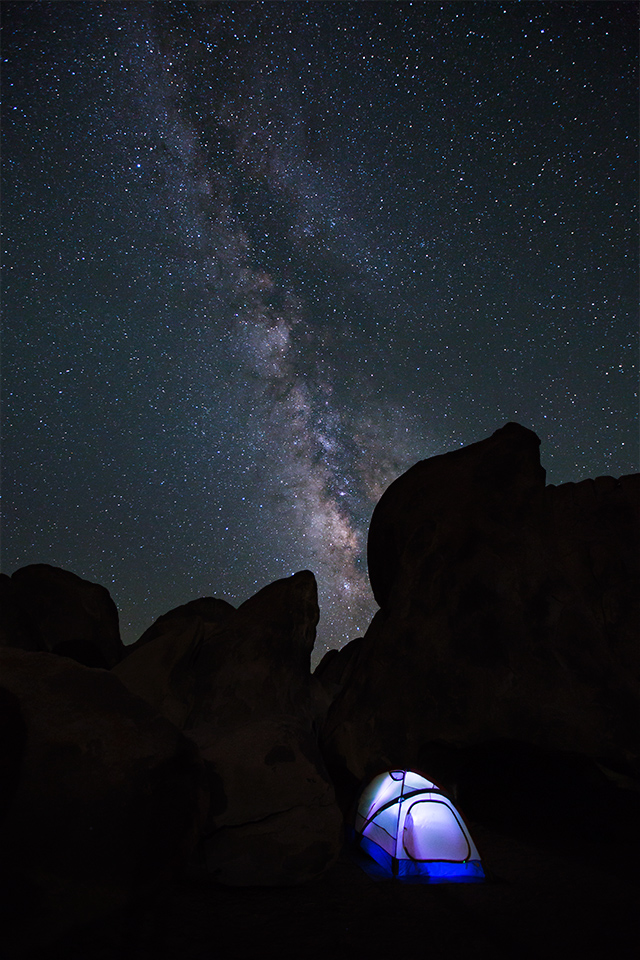 Finally, here's one more picture from Trona, with my brother acting as model.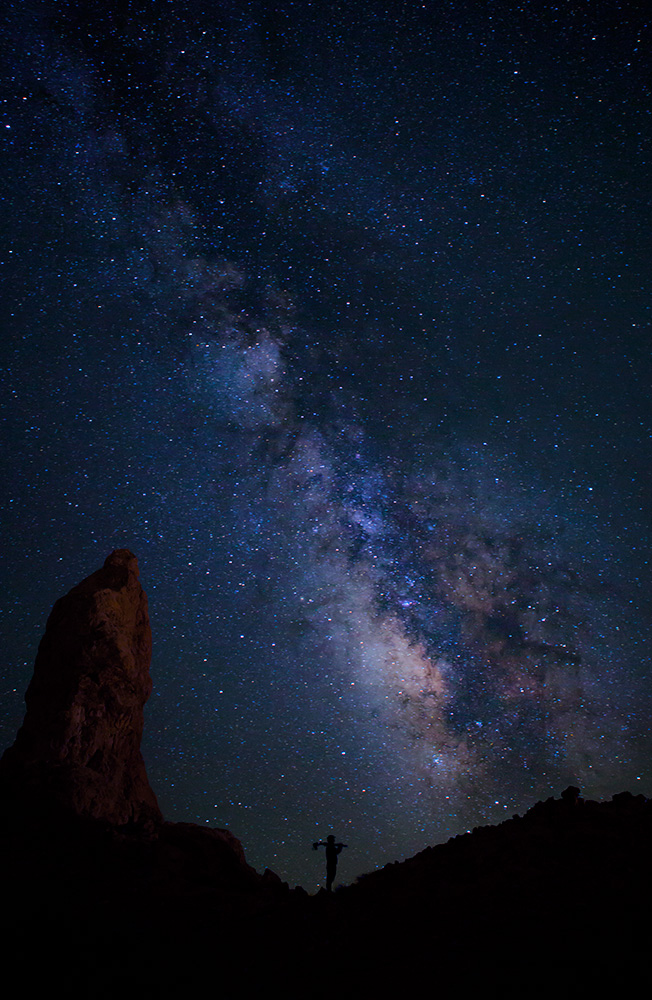 In the end, we never did figure out whether someone was watching us at the abandoned city.  Someday I know I'll run into one of the ghosts of these forgotten places, but I'm happy that they've let me visit without any trouble so far. Maybe next time….
By the way, if you like photography and think you might like to visit some of these places, check out my friend Keith Skelton's photo workshops. He does a trip to a number of the same locations every so often and is a great teacher.
(Want to see more pictures? I've got a prints gallery with some of my less terrible work, plus there's more on the rest of my website.)