For the first time that didn't involve me being sick, I didn't attend Thanksgiving with my family. Instead I headed out to the high desert east of the Sierra mountains.  As is typical with my trips, I had absolutely perfect weather for most of the trip: clear skies, no wind, and relatively warm days. Normally I consider this my curse, but since I wanted to do star photography it was an ok problem to have. It just means that my daytime and sunset opportunities were more limited.
Driving up on Thanksgiving day, the first stop I made was to explore near Lone Pine for a cattle graveyard that I had previously heard about. You know, normal holiday stuff.  I'm not quite sure what I was expecting, but it ended up being significantly different than whatever I was expecting.
Finding it is a little difficult as it's fairly well hidden, but the scenery is incredible. Because it's so remote, however, it's also eerily quiet.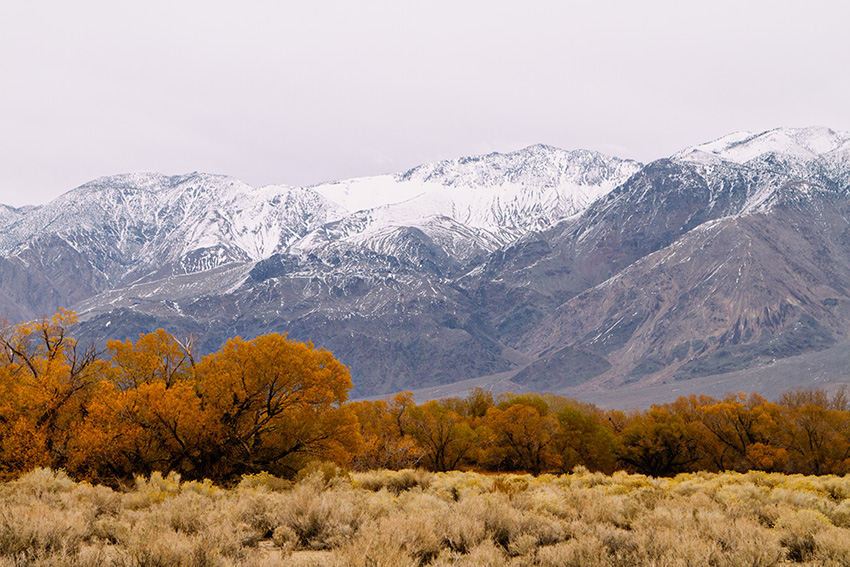 "Graveyard" really isn't the right word, as there were no graves. Only the remains of dumped corpses, including whole skeletons of cows and horses.  In some places there were only large pieces of leather laying around.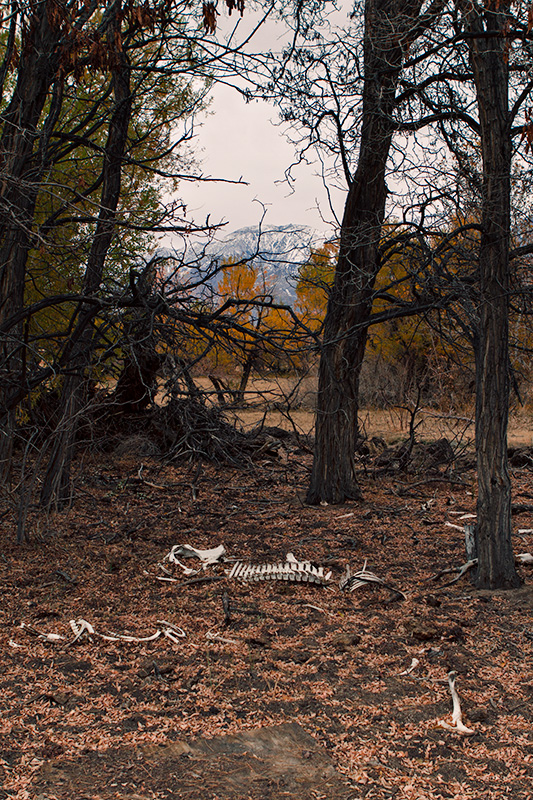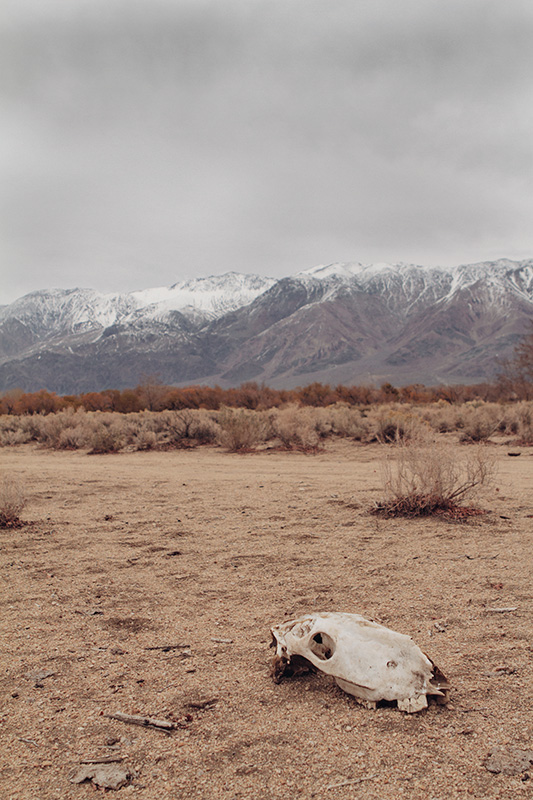 There were also more recent additions. This one kind of freaked me out to be honest. If you're squeamish, don't click the photo below. Otherwise, the link takes you to the uncensored shot. The view from the other side was way worse.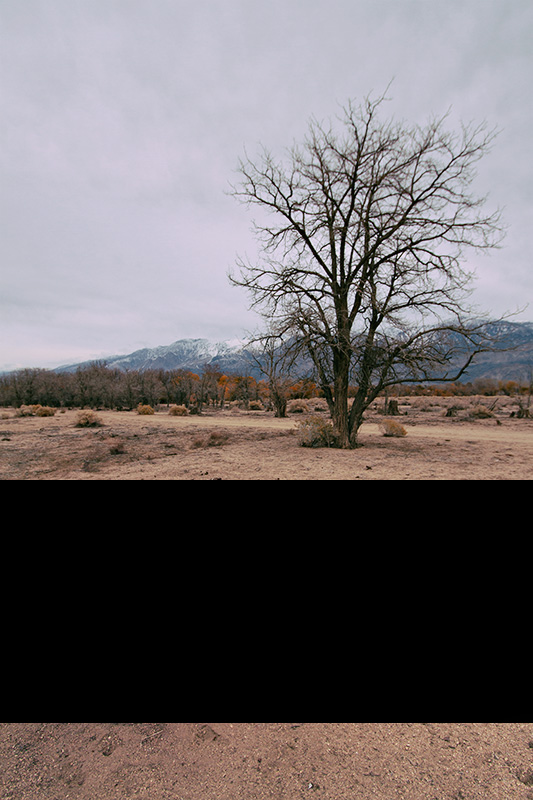 I did a few other things in town and then headed out to the Alabama Hills fairly early in the day. By sunset almost all of the clouds were gone and it got cooooooooold. The park itself is really neat, particularly if you like climbing around on stuff or are into bouldering/rock climbing. Loads of movies have been shot here too, so if you're a movie buff, you can get a movie map and see the related sights.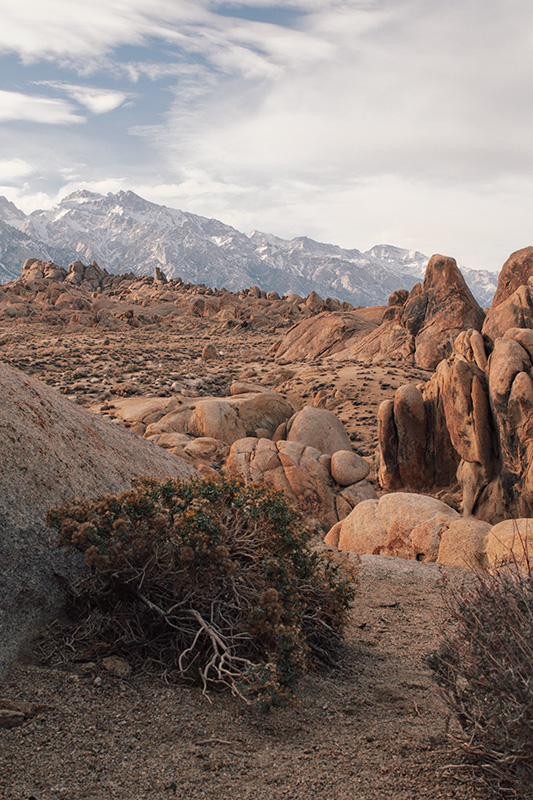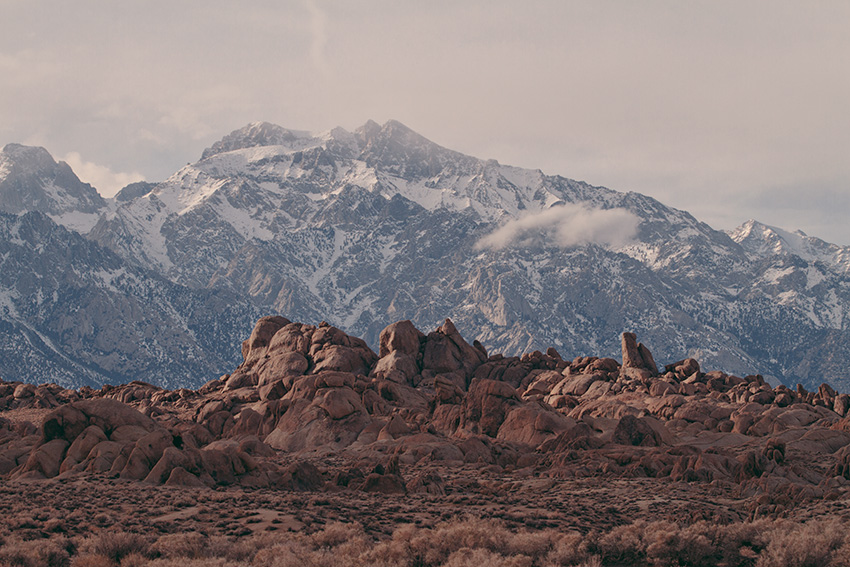 This was the extent of my sunset. At least I had the Mobius arch to myself.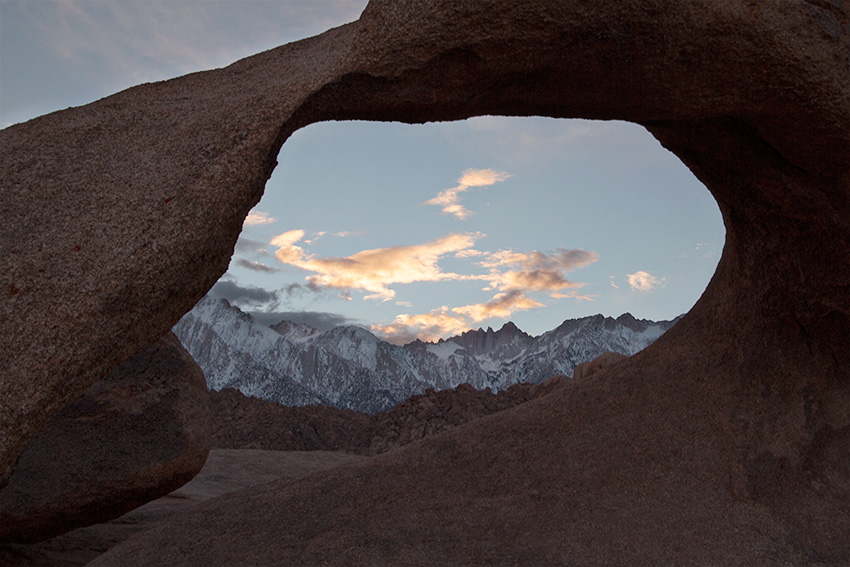 The stars were incredible, as was the Milky Way. Unfortunately, my 7d and its crop sensor aren't the best tools for the job, so the detail isn't quite as good as if I had a full-frame camera. If I buy one next year I'll be sure to come back (if you have $3,000 you want to give me, I'd be happy to mow your lawn like 5 times).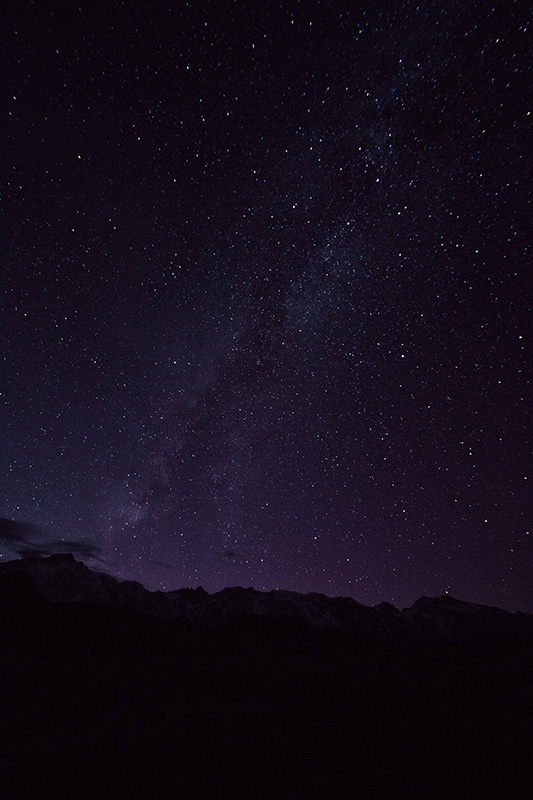 Because the weather was so nice, I was able to drive up the next day to the Bodie ghost town. The town is normally closed through the winter because of snow (it's above 8,000-foot elevation), but was still open this year.
Bodie is a relatively recent boom town, and through the actions of the State and others has been fairly well preserved in the condition its former residents left it in.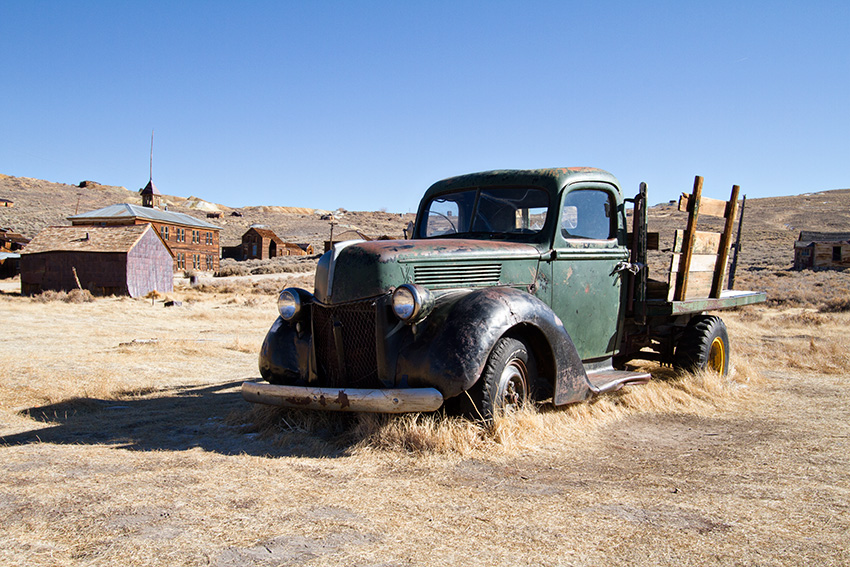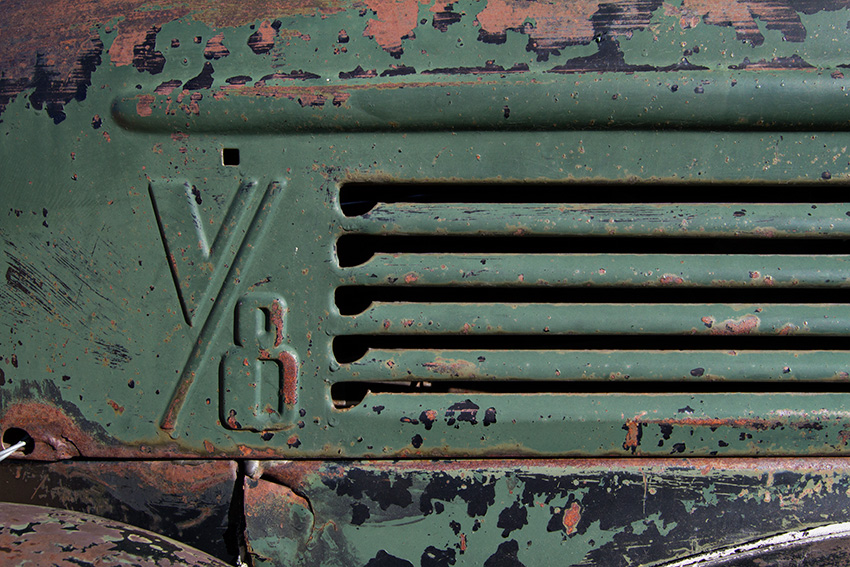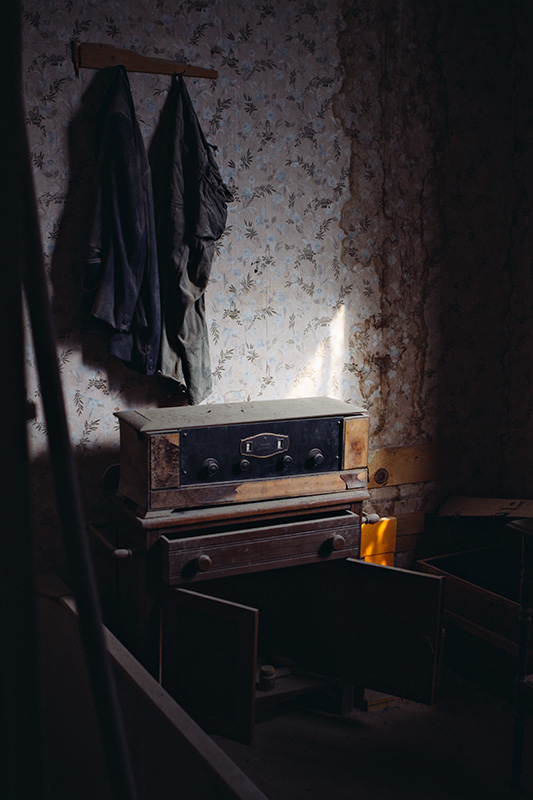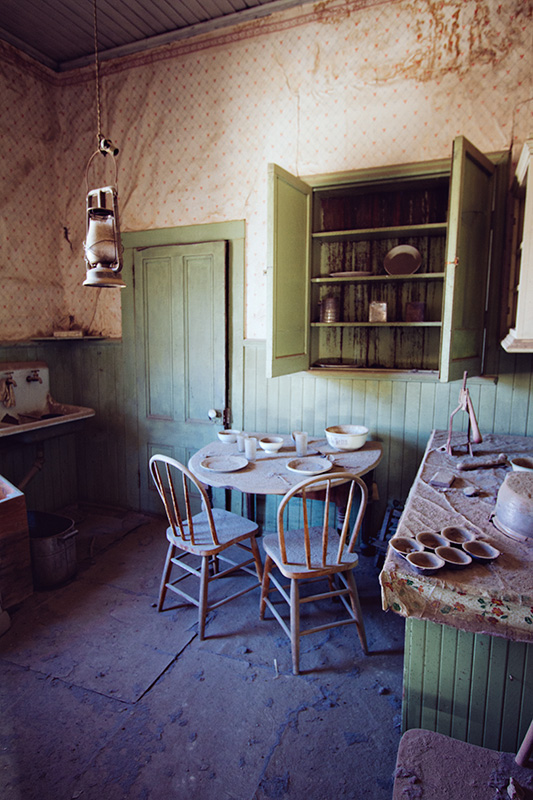 I wasn't able to get into this building, which I'm assuming is the Undertaker's residence. All of the coffins appeared to be for children.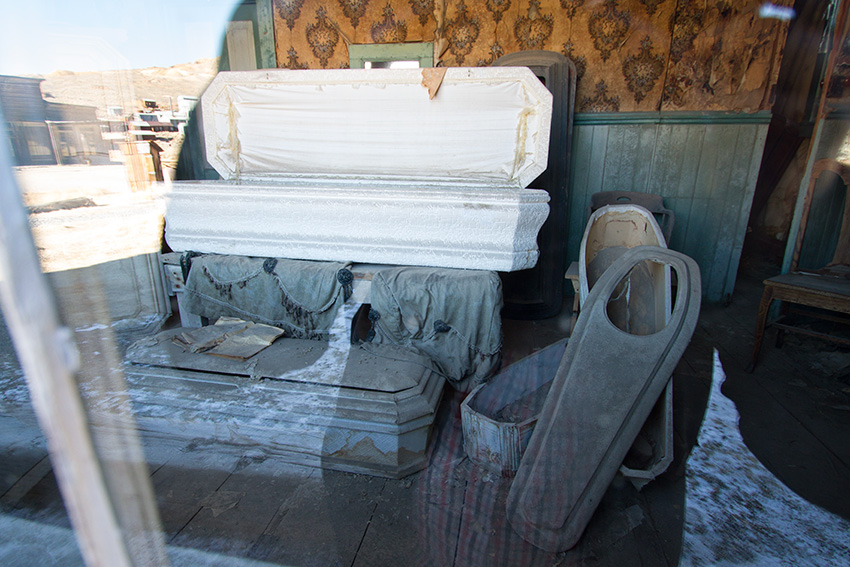 Another room in the building. Note the Haunted Mansion style portrait on the wall. Both of these coffins also appeared to be child-sized.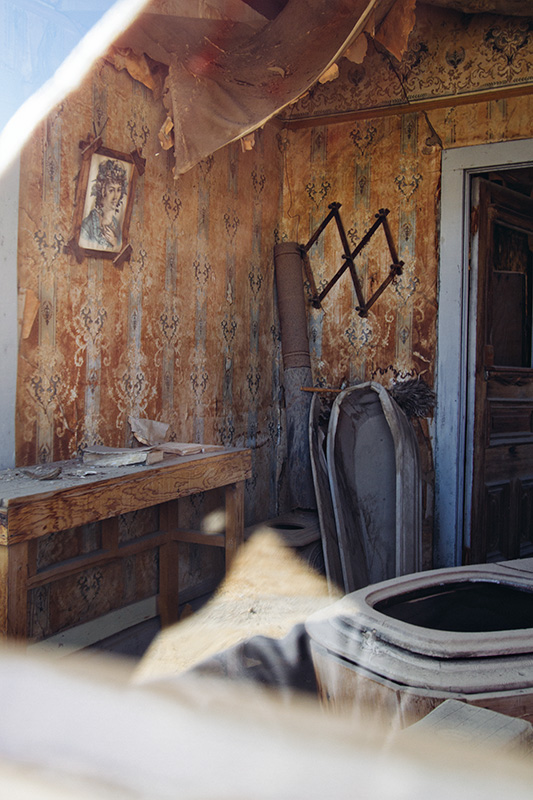 Speaking of child-sized coffins, the cemetery had a relatively large number of kids in it. I can't imagine what it's like to live in a time or place where worrying about losing your child is a normal affair.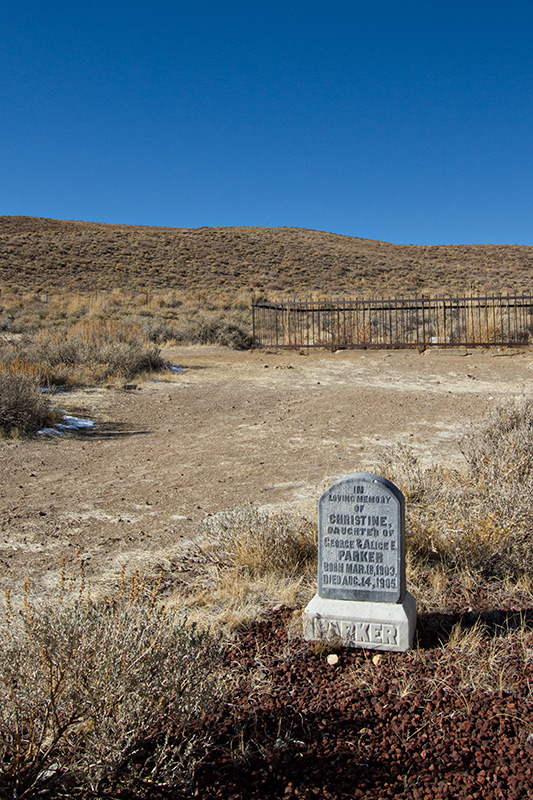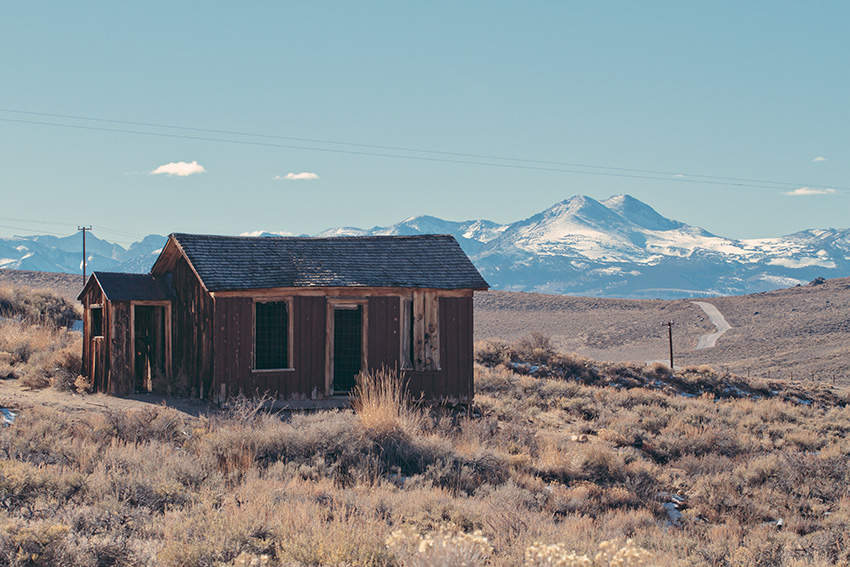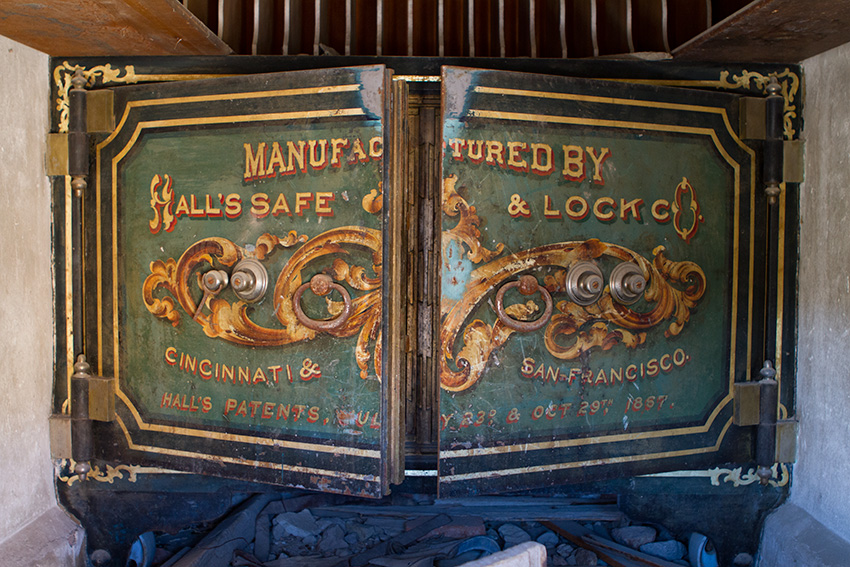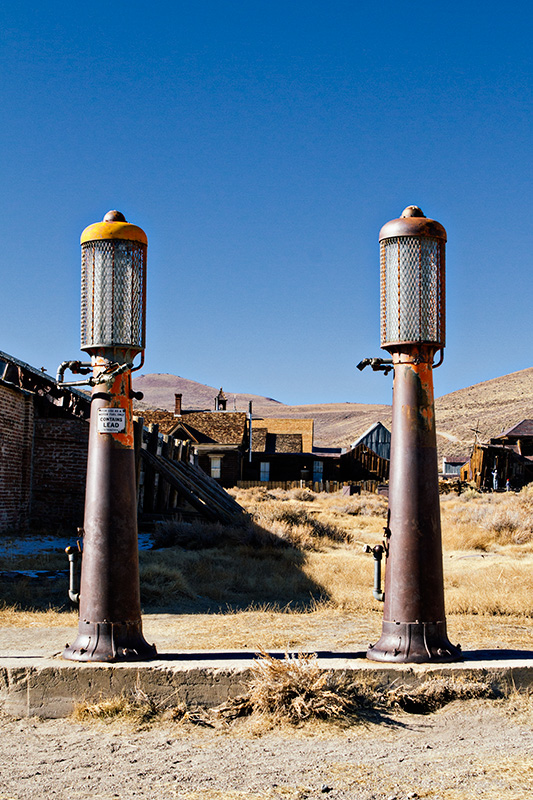 Another building that they don't want you in. Note the still working light bulb above the coffee machine.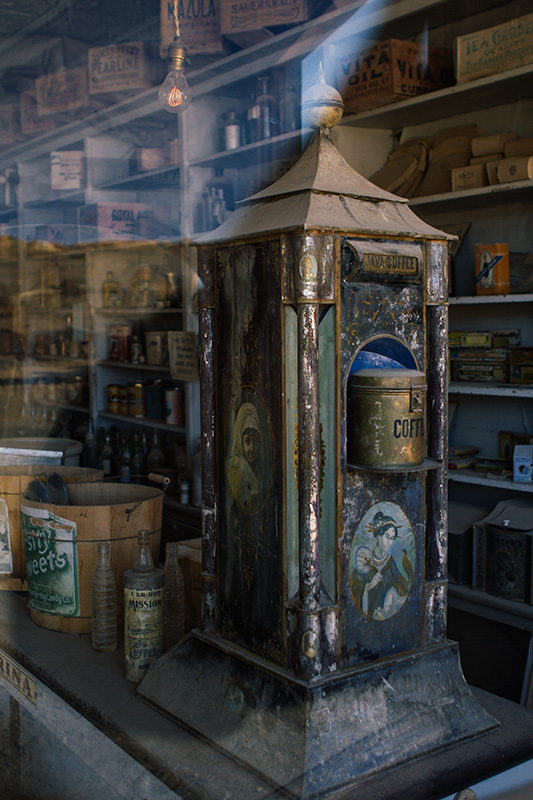 There are two roads to Bodie. One comes from the 395 to the west of the town, and one is south of the town. If you ever visit, I recommend heading in from the west, but coming out from the south. The view of Mono lake from the southern route is amazing.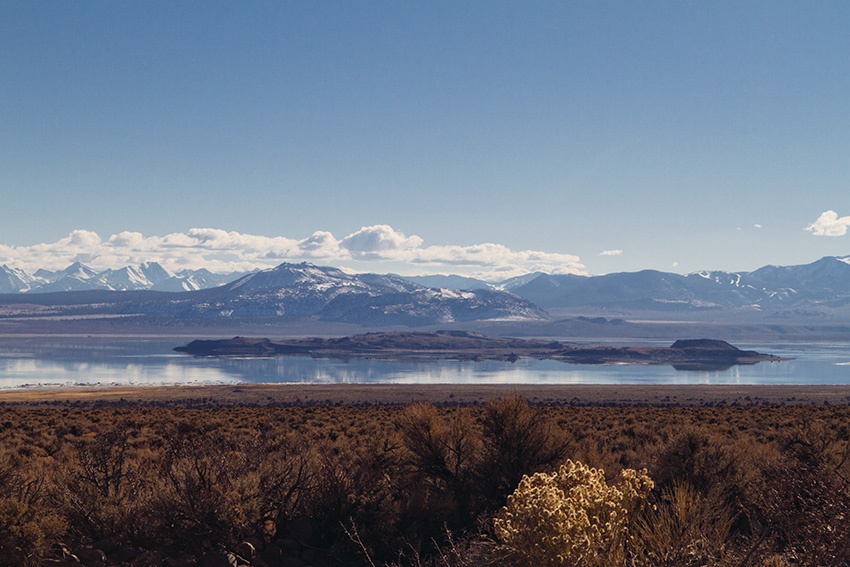 The lack of clouds meant a boring sunset that didn't help dress up the tufa columns.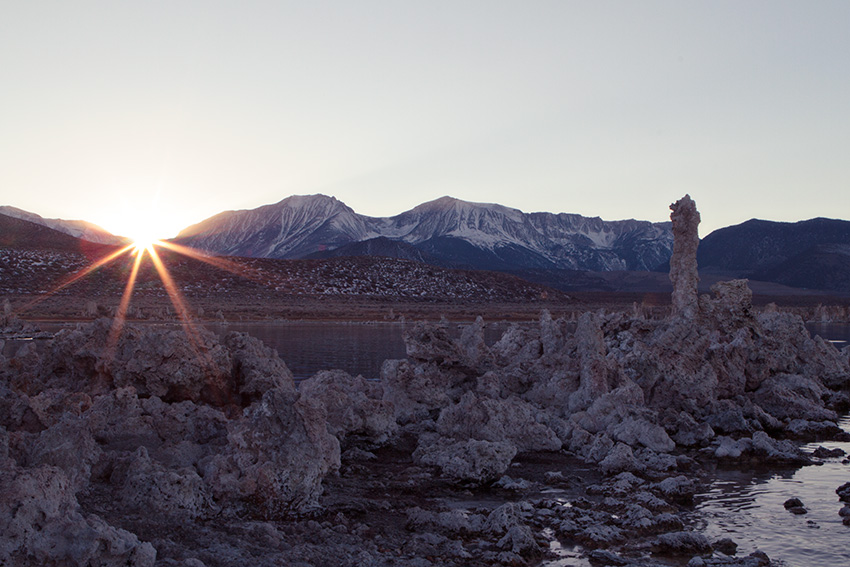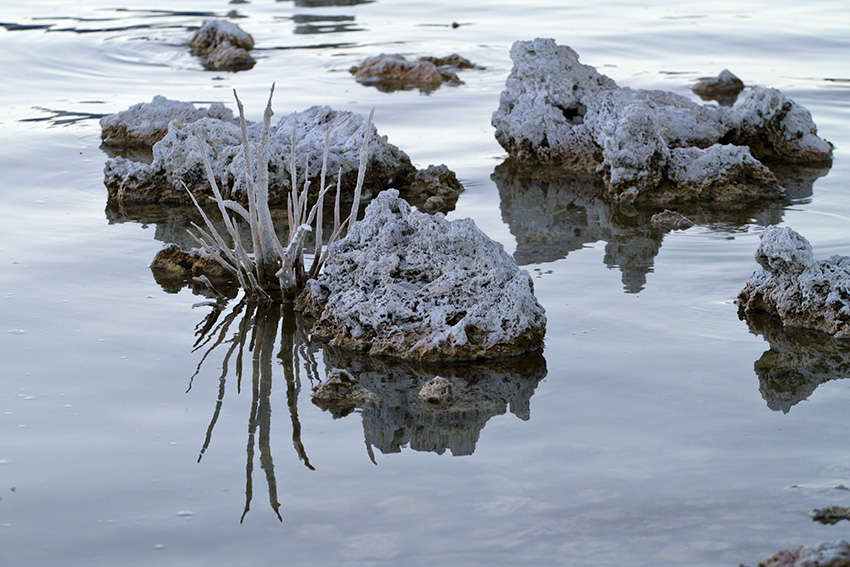 This tufa is part of an island of sorts, and is probably 20 feet tall.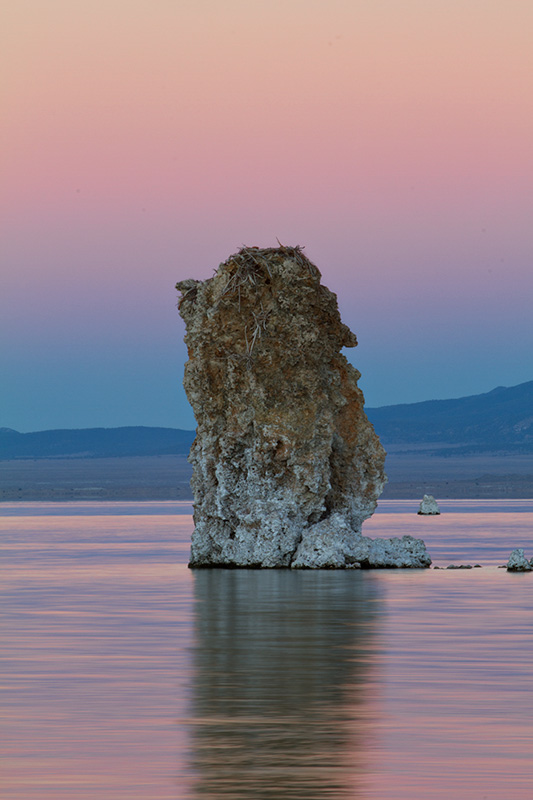 The Milky Way and a few other stars from Mono Lake. Man, I wish I had that full frame camera. (I wonder if my family would be hurt if I didn't get them any Christmas presents.)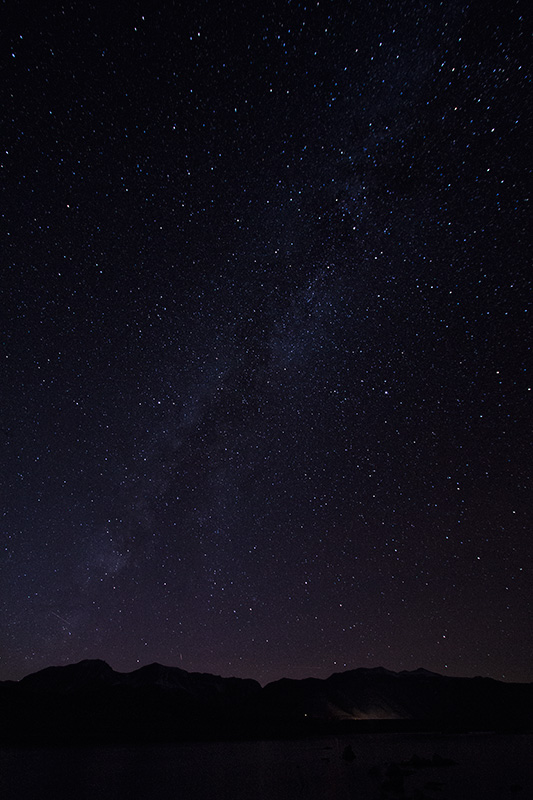 The next day I headed back down towards Bishop and Lone Pine, stopping at a few places along the way.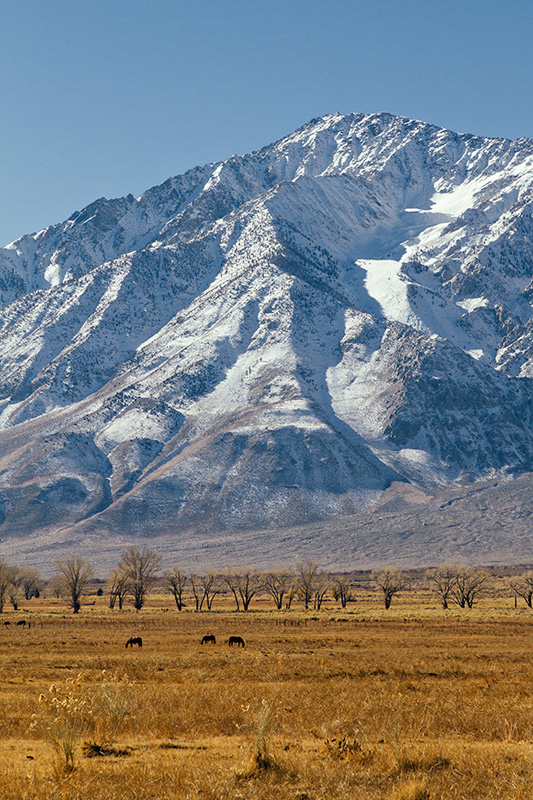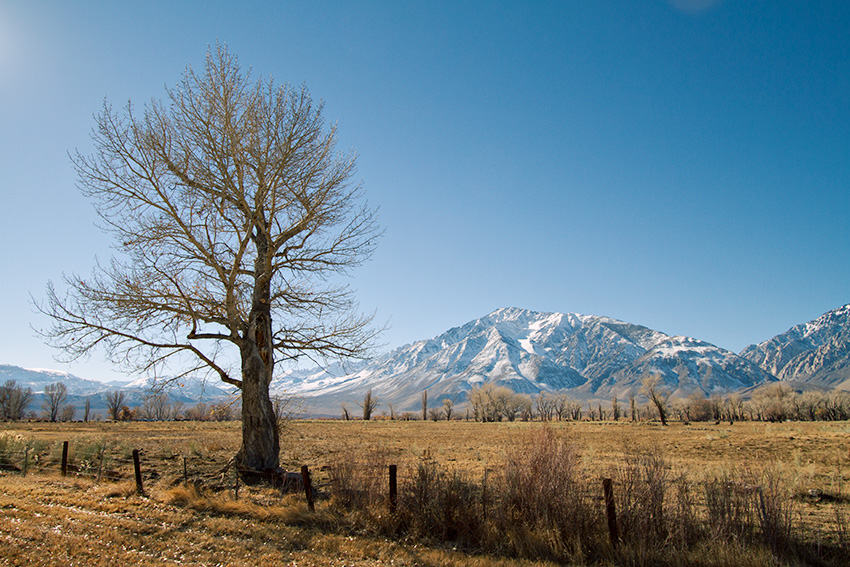 This is a shot at Keeler, which is a town east of the Owens dry lake.  A former boom town, it fell on bad times when the nearby mines gave out. It fell on further hard times when Los Angeles diverted the river that fed Owens lake and killed it. The town is in mostly bad shape but is not really a ghost town (since a number of people still live there), even though lots of the former mining equipment is still present. This very tongue-in-cheek sign reads:
"Keeler Beach – Camps for Rent"
"This beautiful setting provided by LA Water Dept."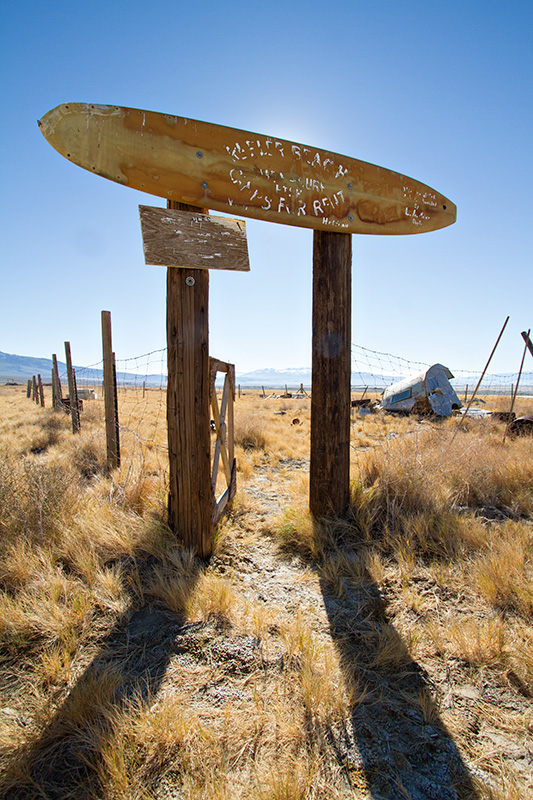 I finished the day off back at the Alabama Hills. Lots of rocks have arches in them, including this one that sort of looked like the Predator or an angry ant.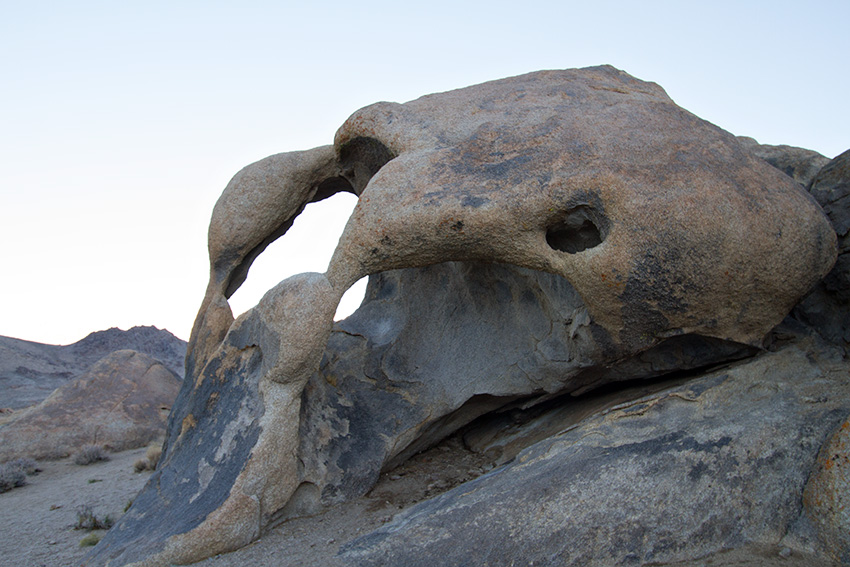 Again, no clouds, but I played with the sun and various arches near sunset to try and get something interesting.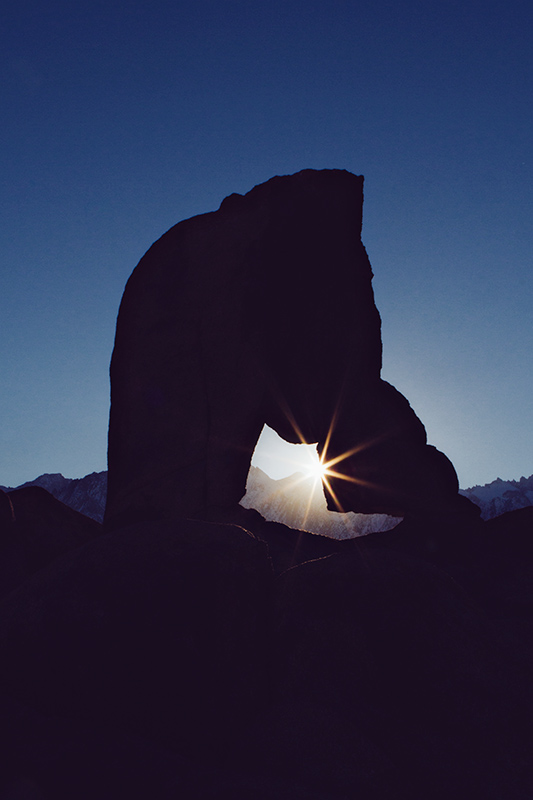 And to wrap up, here's the same formation at night.  While it was a little intimidating being out there by myself, it was definitely worth it. The view was amazing.