On the last day of my trip I found myself seated across from an attractive female employee of the MGM Grand Las Vegas, eating lunch and discussing travel. As the meal wound down I briefly reflected on how relatively uneventful this trip had been. I was immensely tired and travel worn, a cancelled flight shuffled some plans around a bit, and I'm pretty sure a ghost chased me out of an isolated pet cemetery one inky Utah night, but that's all business as usual for me. Despite having seen some of the Southwest's most beautiful sights, I felt slightly incomplete still.
After a moment I looked back to the face across from me, thanked her for buying me lunch, and watched while she placed the just-signed check directly into a glass full of water by mistake. Enjoying the slightly embarrassed but highly amused smile that arose on her face, I quietly thanked the universe for the proper ending I was hoping for.
————————–
Ten days earlier I started my journey in Laughlin, the decidedly lower rent version of Las Vegas. For $25 I had a nice hotel room and ten thousand senior citizens to keep me company. In between these two gambling bookends was 3,000 miles of driving and a disappointingly large number of mediocre photos. Below are some that I hope are slightly better than mediocre. There's kind of a lot, and I've written a fair amount of text, so feel free to take a break if you need to. I'll wait until you come back. (Click on a photo to enlarge.)
————————–
The first destination was some hole in the ground, apparently called "The Grand Canyon."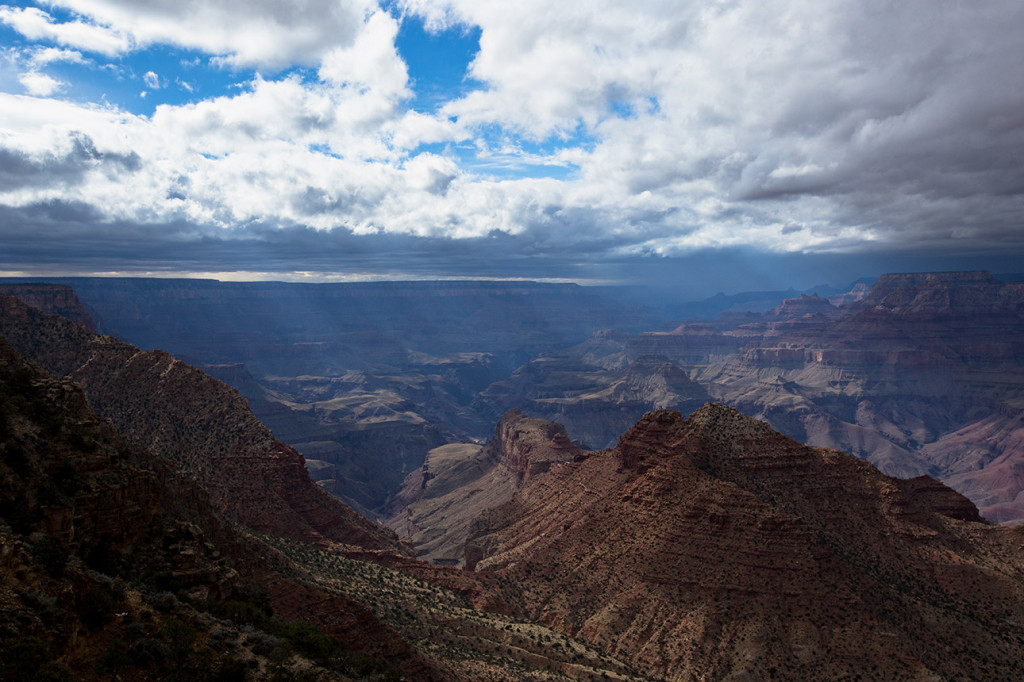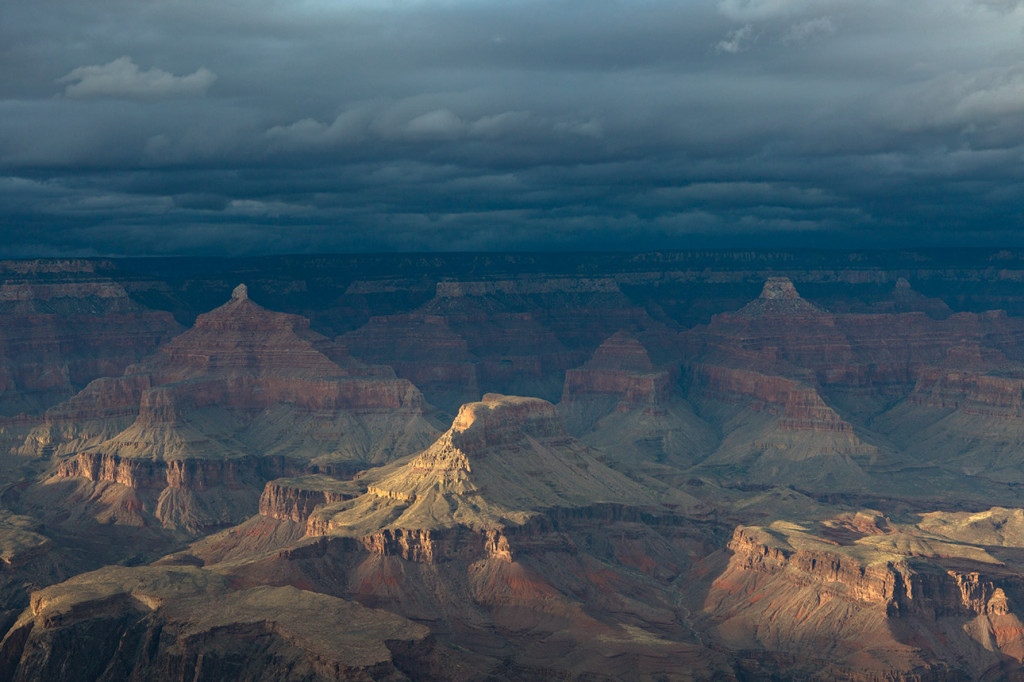 My friend X-Ray joined me for the first few days of the trip and suggested that we swing by the Flintstone's Bedrock City in Williams, AZ, not too far from the Grand Canyon. This place was hilariously awful. Even though people worked there and some people who probably had leprosy were camping there, the place was about as abandoned and neglected as could be. It was sublimely beautiful in its decay.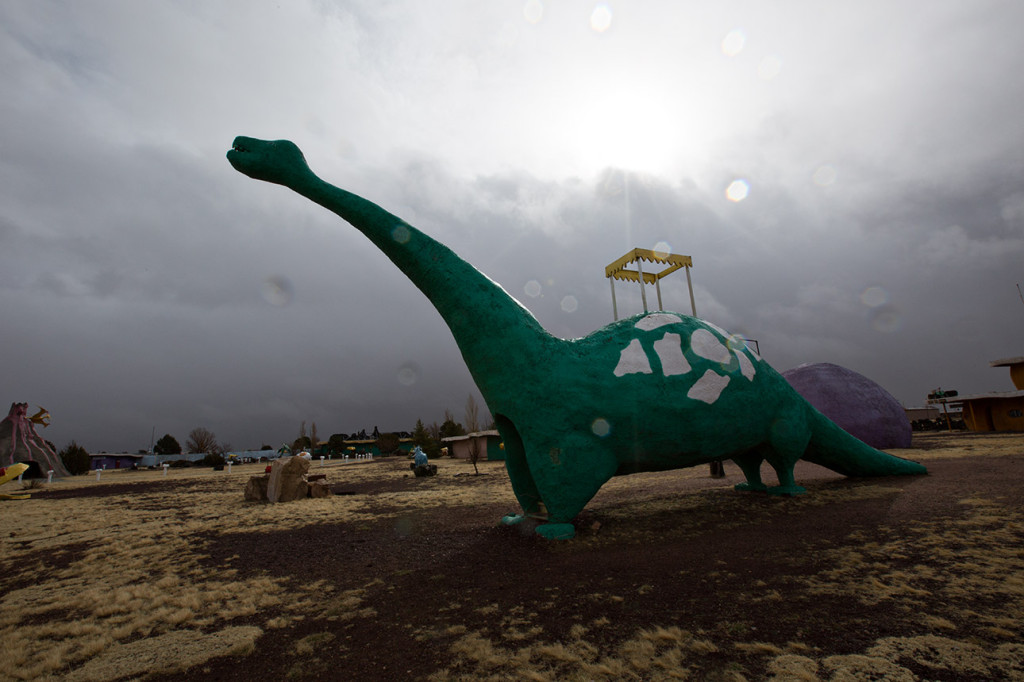 Oh look, a camera taking a picture of a saber-toothed tiger. Let's take a gander at the scene.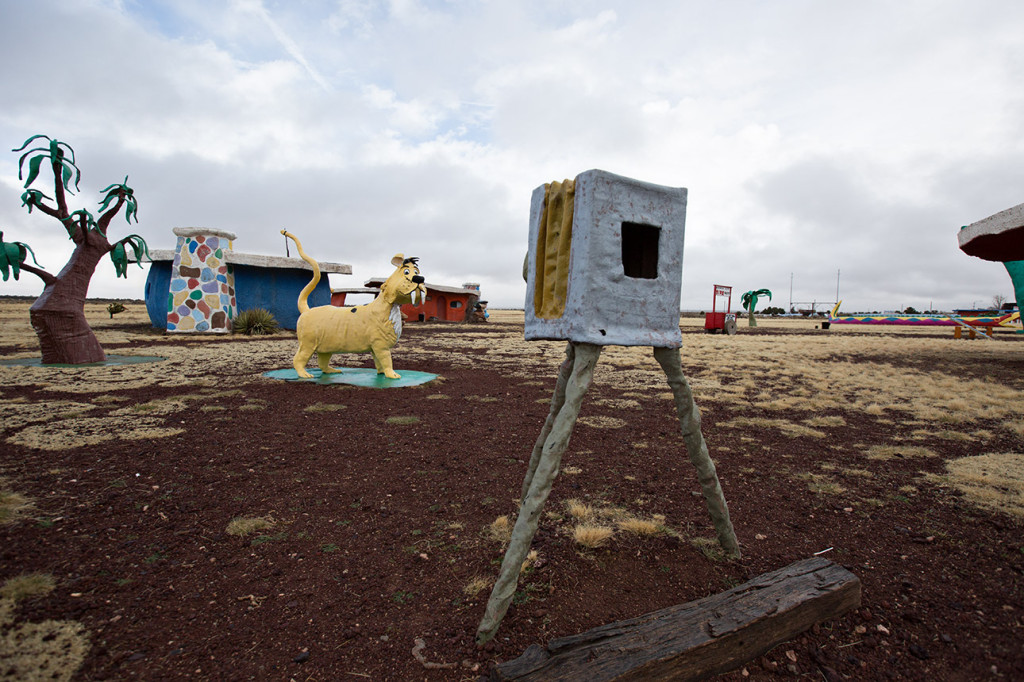 Way to let me down, Flintstone's Bedrock City.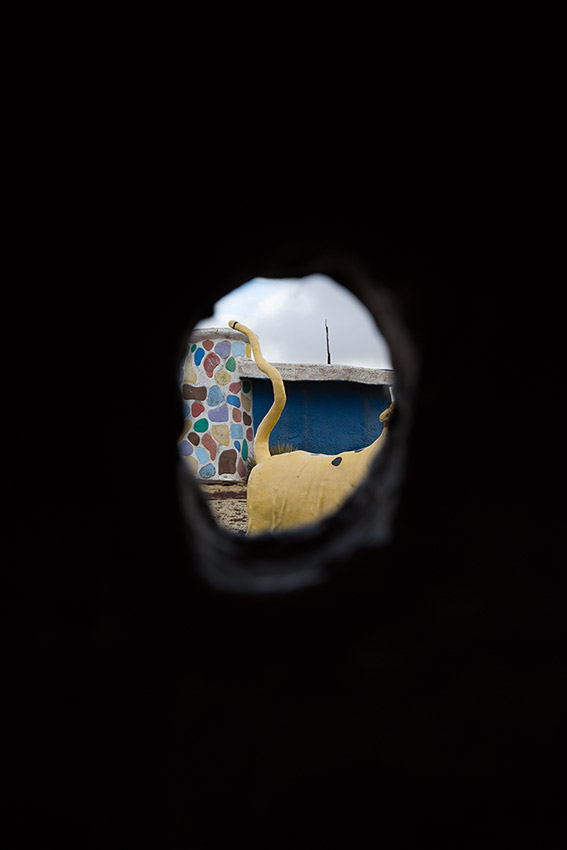 Returning back to the Grand Canyon, this is the Desert View Watchtower, which stands guard at the east side of the park.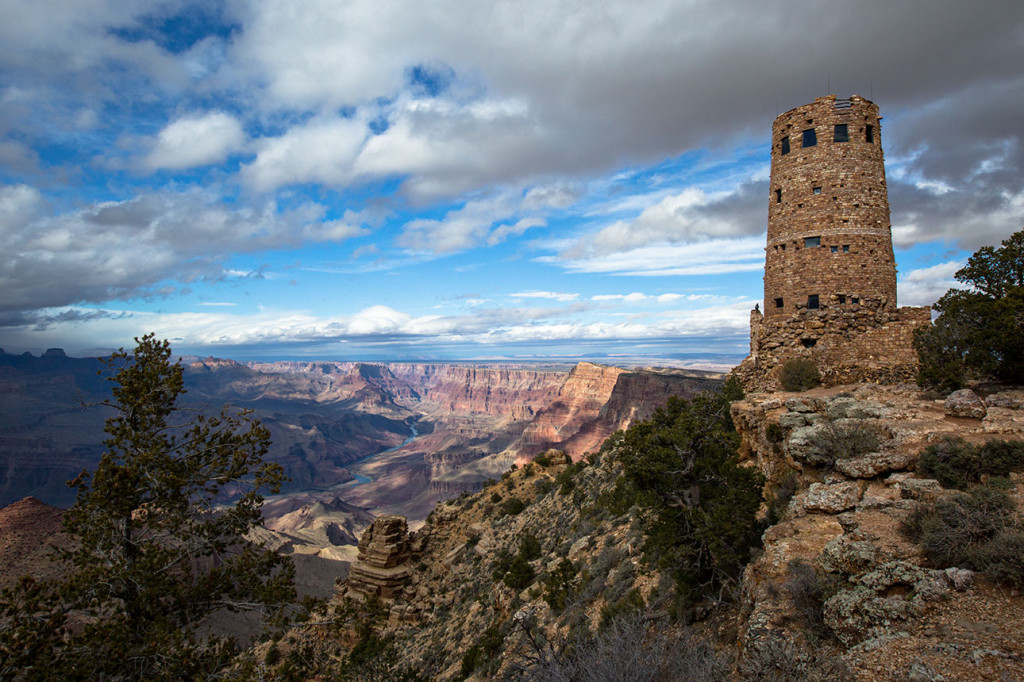 Interior of the watchtower: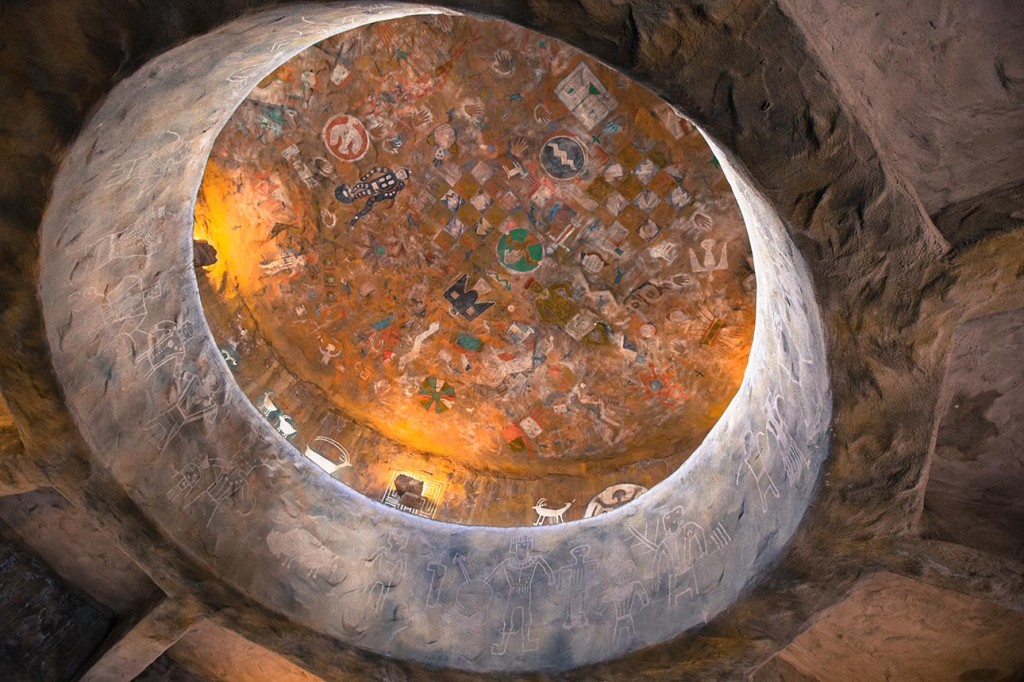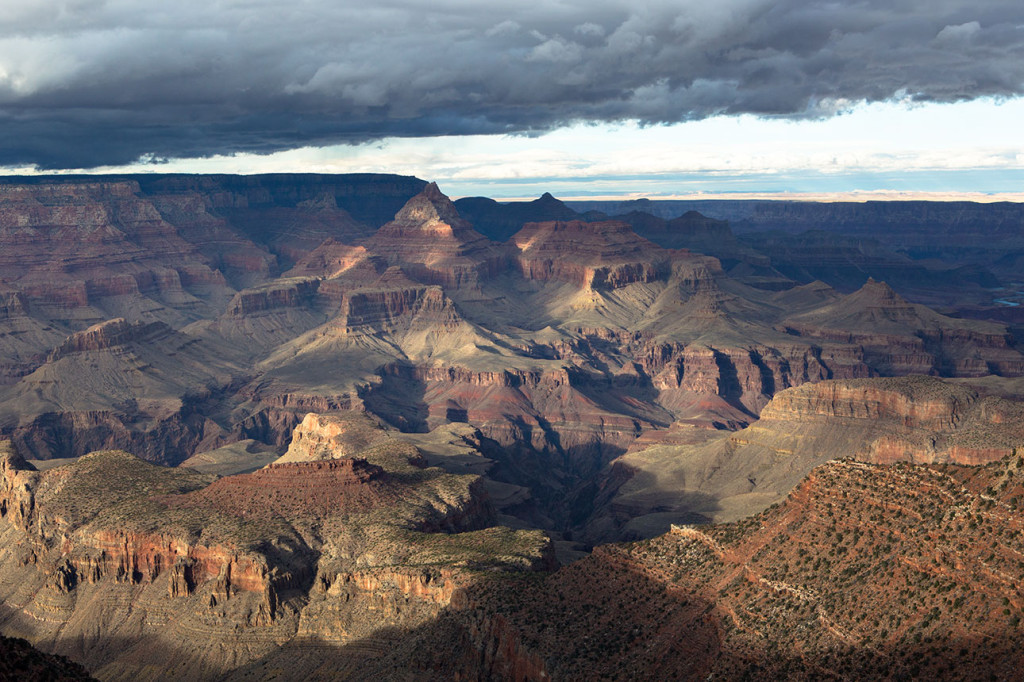 This is Goosenecks State Park; don't go here. On paper it seems like it should be interesting because flow of the river is so crazy, but it's not really worth the trip.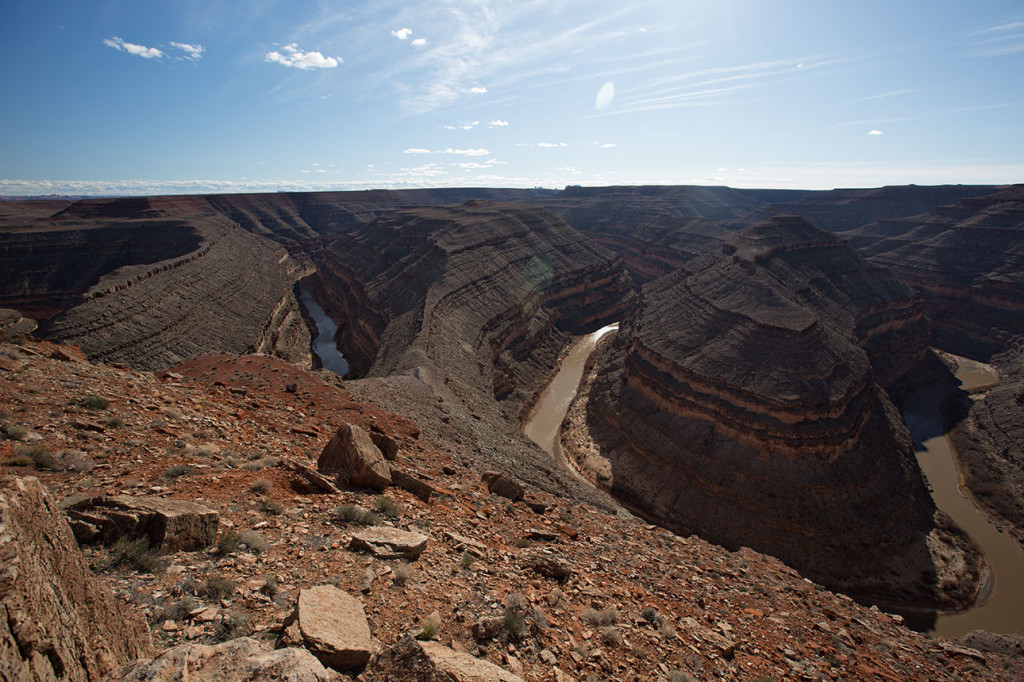 This is Horseshoe Bend just outside Page, Arizona. Go here instead: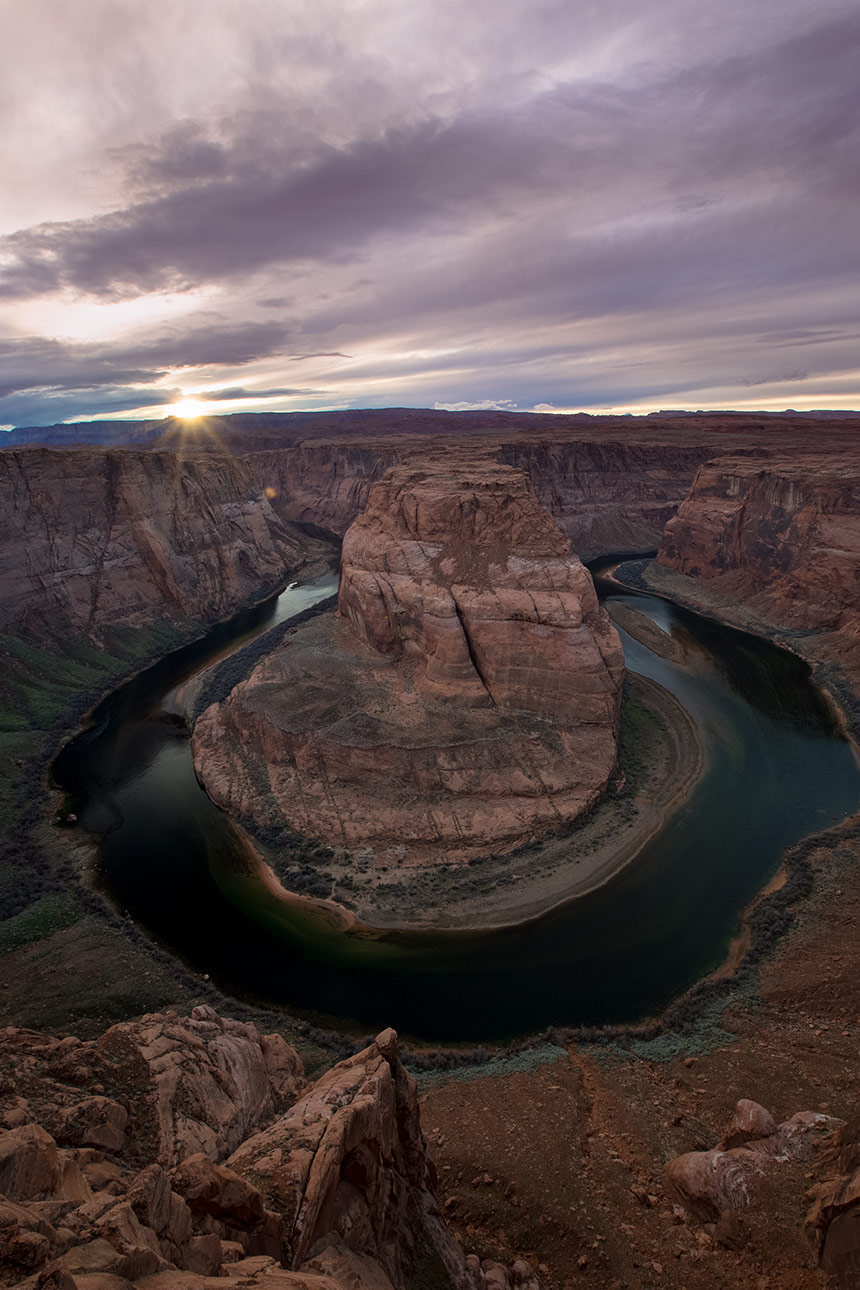 Below are the "Betatakin" Anasazi ruins at Navajo National Monument (one of three such sites at the monument). Unfortunately, this time of year you can't get to the 800-year-old dwellings, so I had to be content with photos from across the canyon. The scale of the photo is a little misleading, as that alcove you see here is about 450 feet high. The canyon is about twice that in total.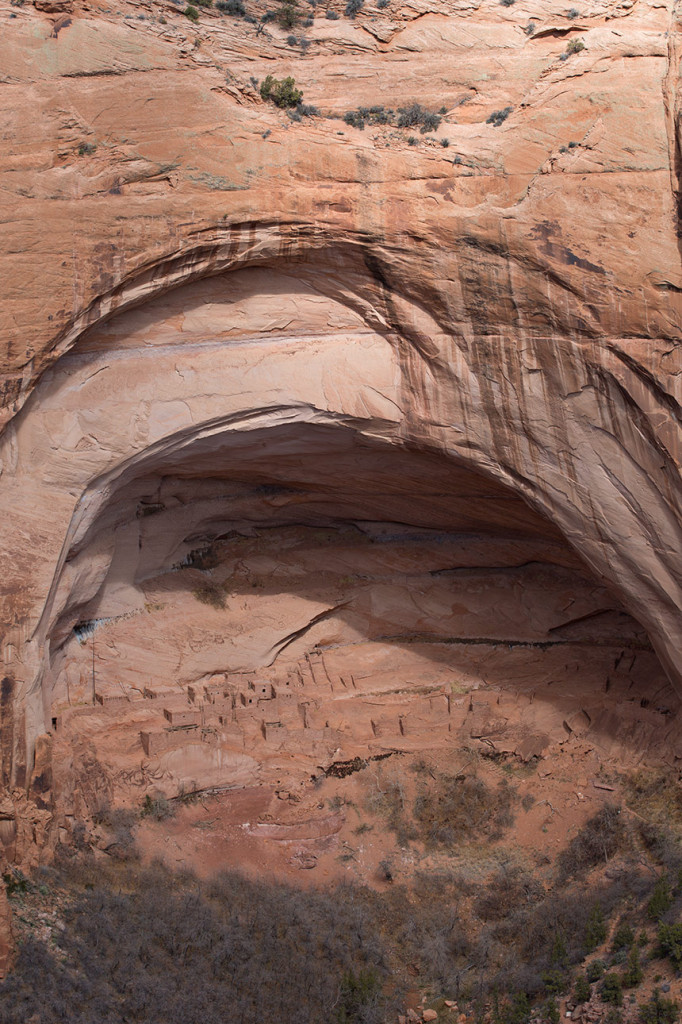 In order to save on gas I borrowed a Prius from my company. Here it is in the middle of the Valley of the Gods, Utah.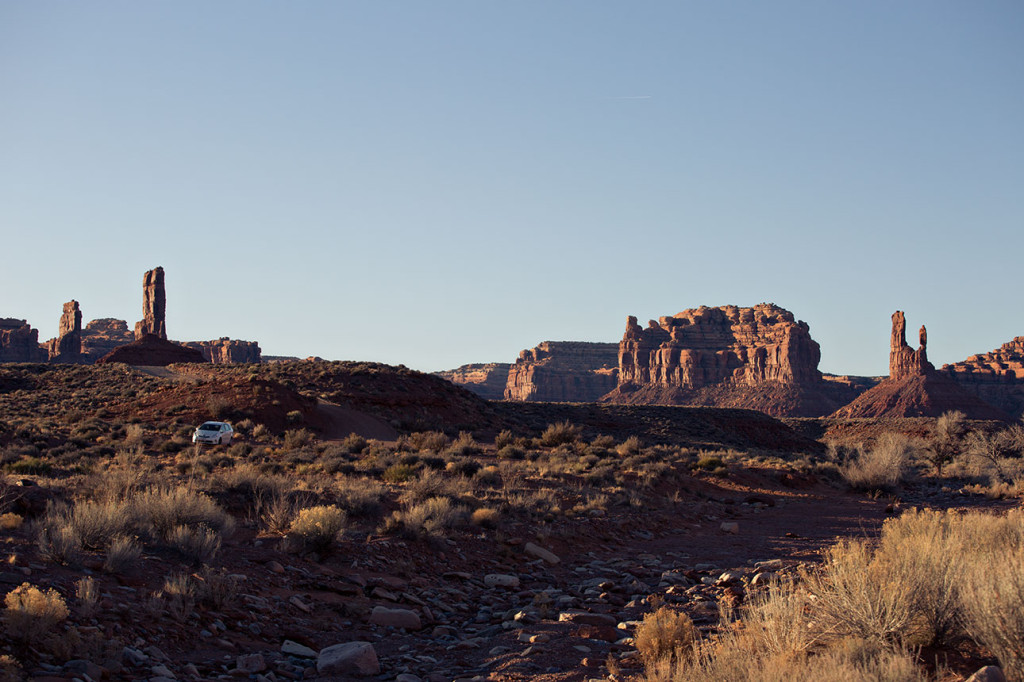 Valley of the Gods is north of Monument Valley, and because it's not on Navajo lands, you don't need a guide. While driving through the park I saw these cattle grazing with Monument Valley in the distance. I took this photo from the same spot as I did the shot of the Prius. As I crept closer to the nearest cow, which had surprisingly large horns (do female cows have large horns too?), I kept looking back at the car hoping that it was close enough to run to if need be. I'm not sure that it was.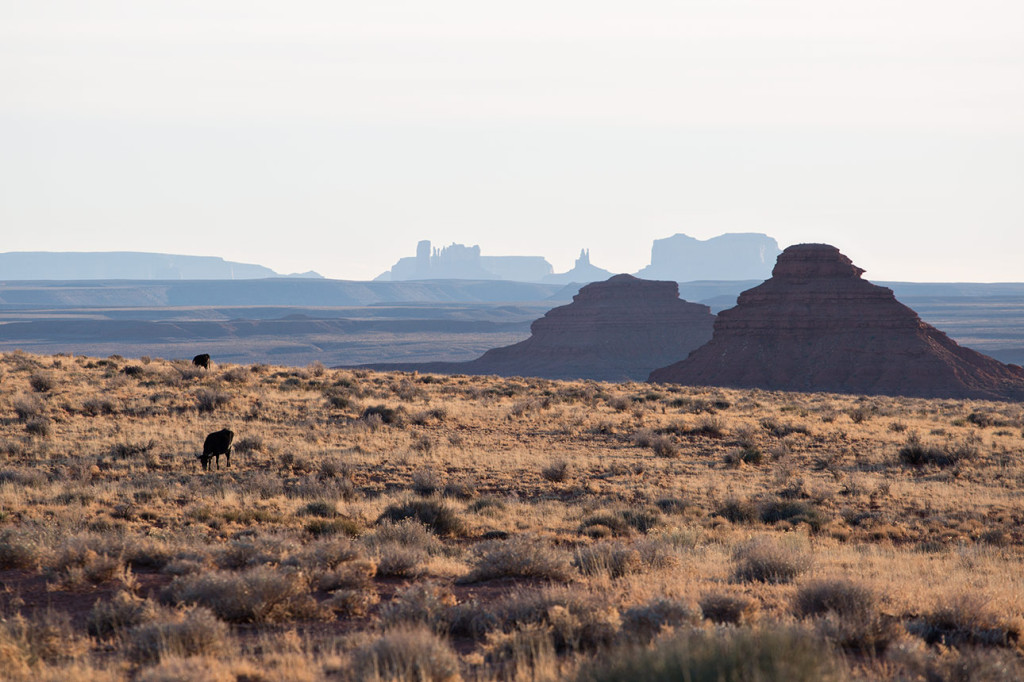 I call this photo "birds of a feather," 'cause…you know…the oil thing in the back kinda looks like the horse. Yes, I know I'm very clever. Yes, I know horses don't have feathers, which makes the title funnier. Yes, I still know that I'm very clever.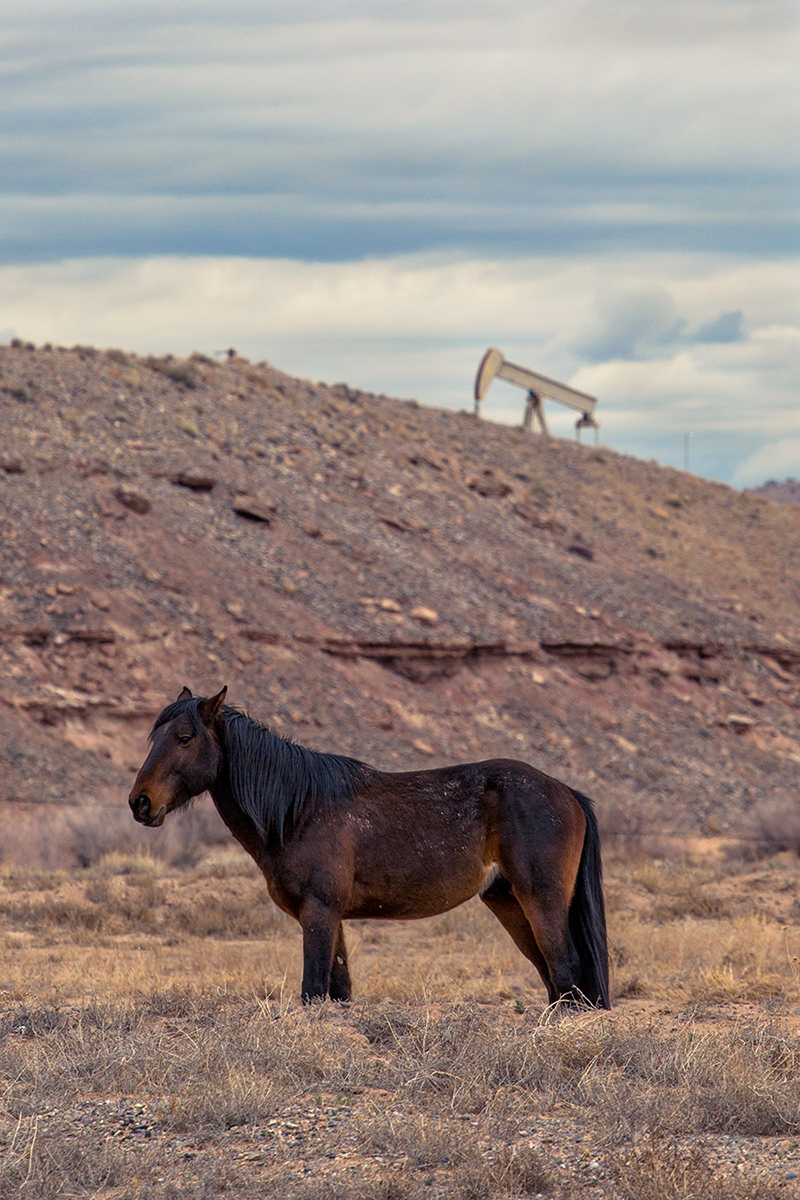 This one I call "fish out of water." See above, re: clever.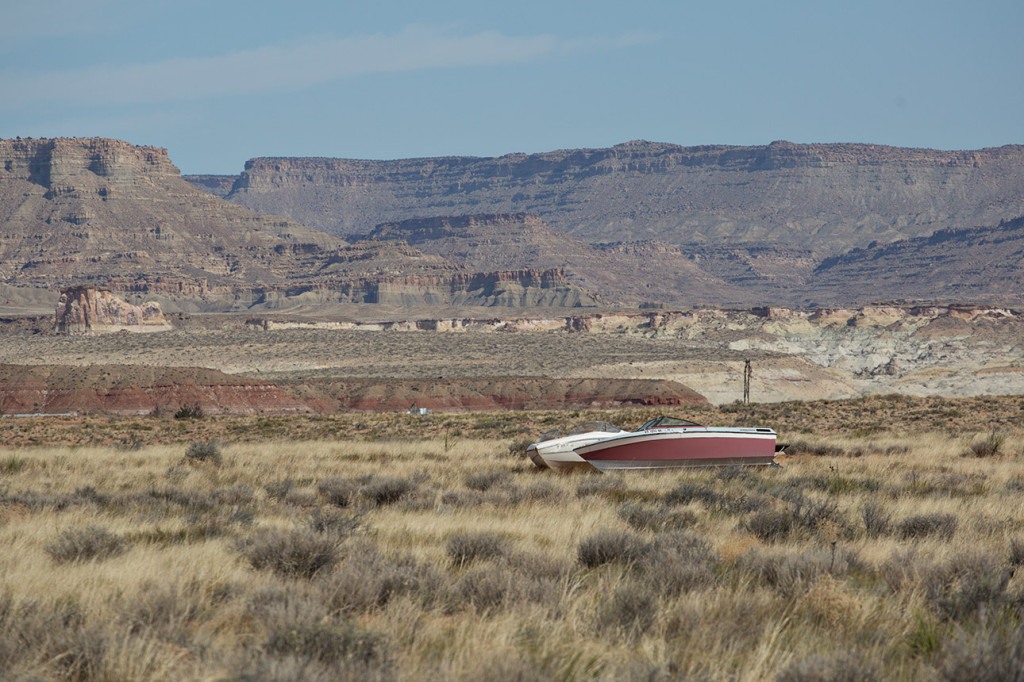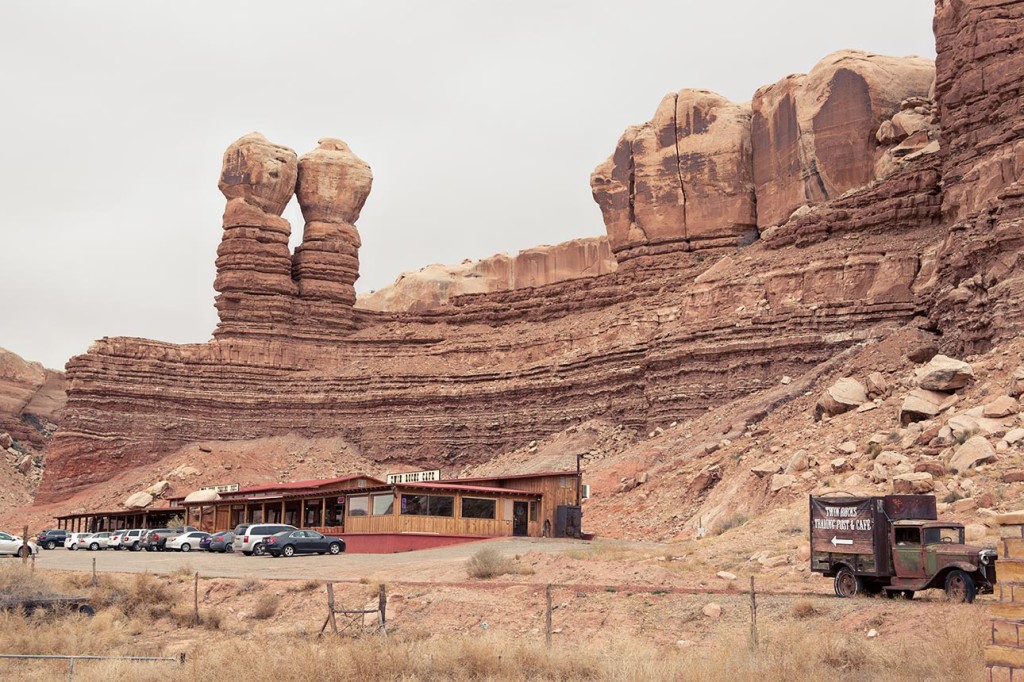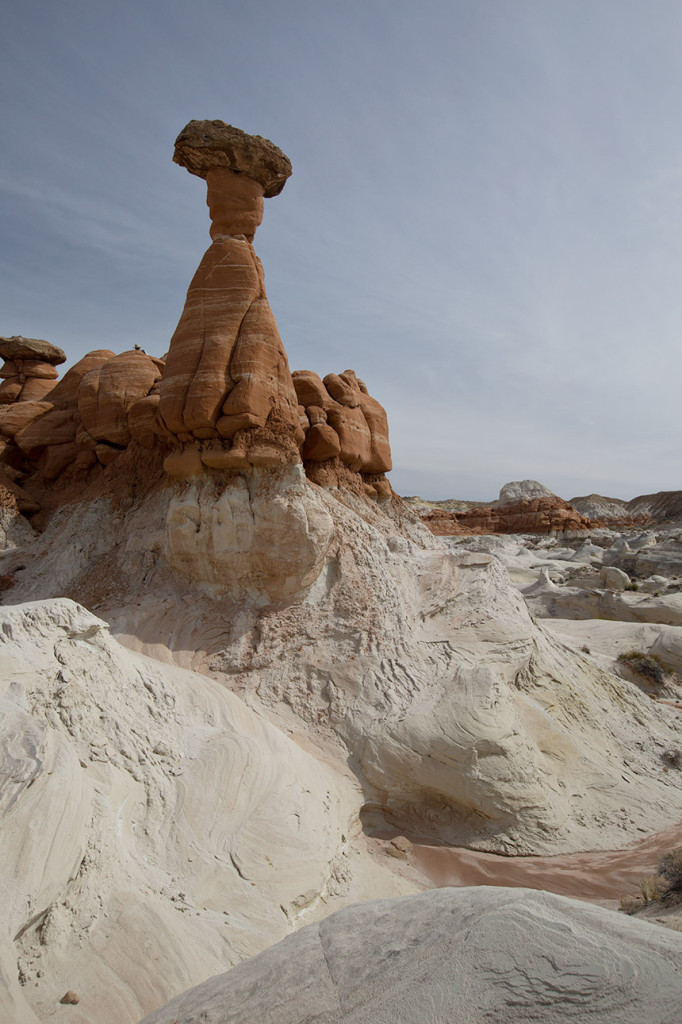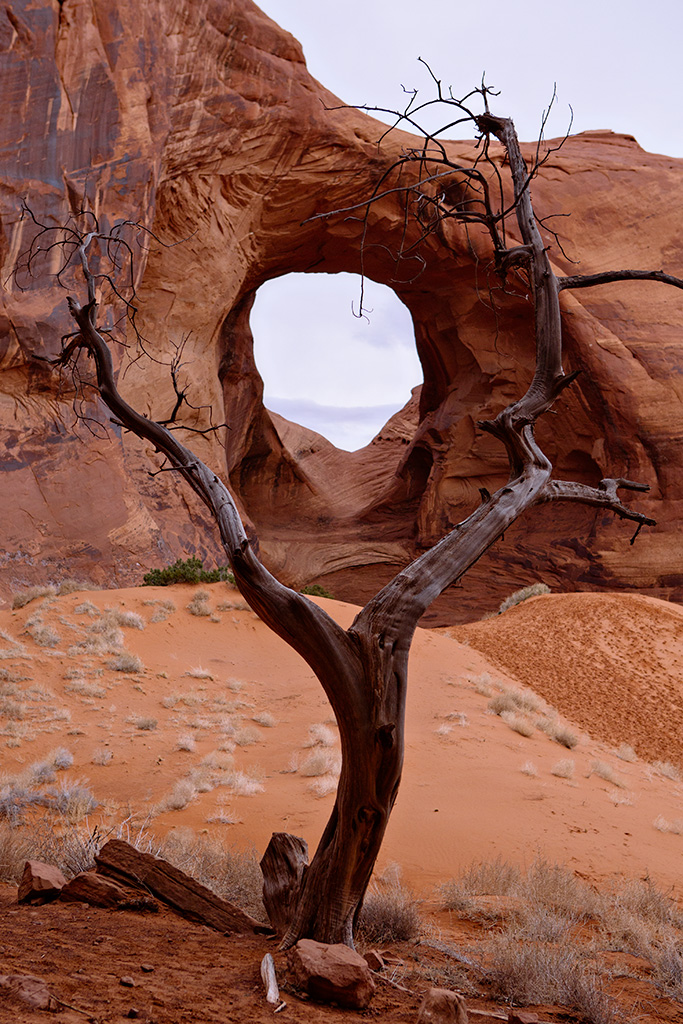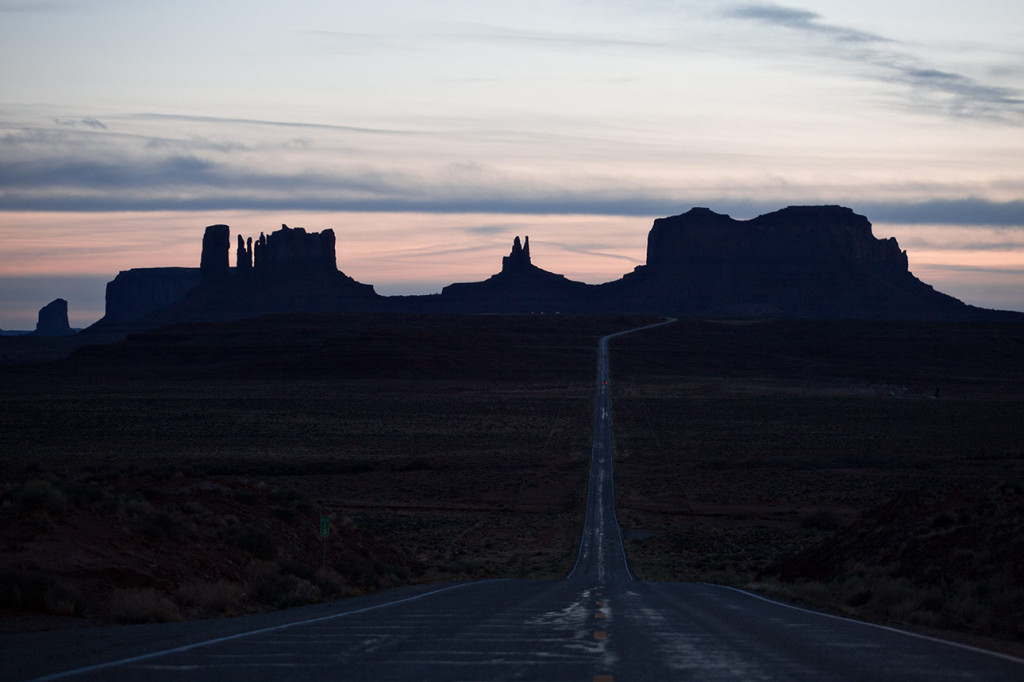 This is the inside of a tiny little chapel on the road to Flagstaff. It appears to be always open and usable by anyone. While taking photos inside snow was lightly falling outside. It was a very pleasant, calm moment. Curiously, as if to provide an exact definition of "juxtapose" for me, the bible on the lectern was open to Jeremiah 14. God is in full "angry Old Testament god mode" here.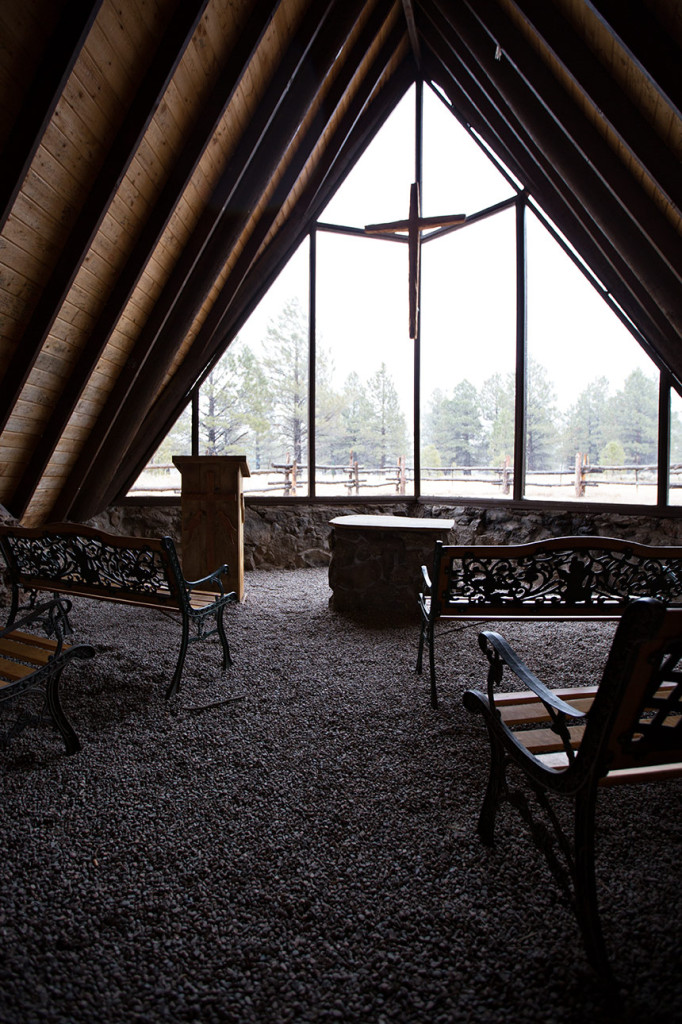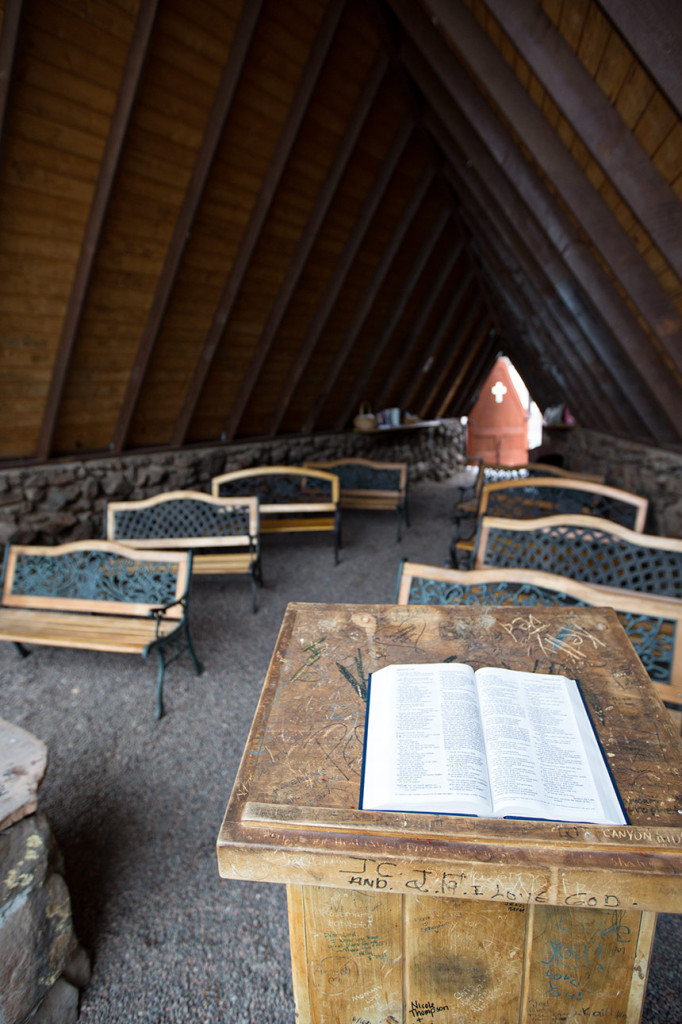 Called "Moqui holes," the indentations in this photo were created by Indians climbing to and from a place where they hid supplies.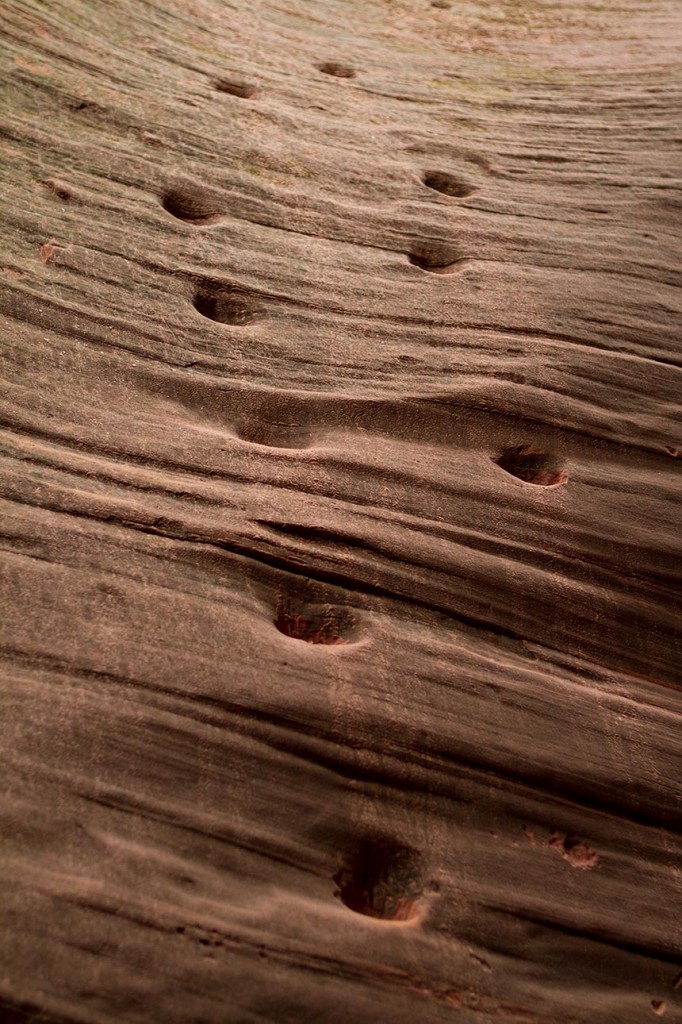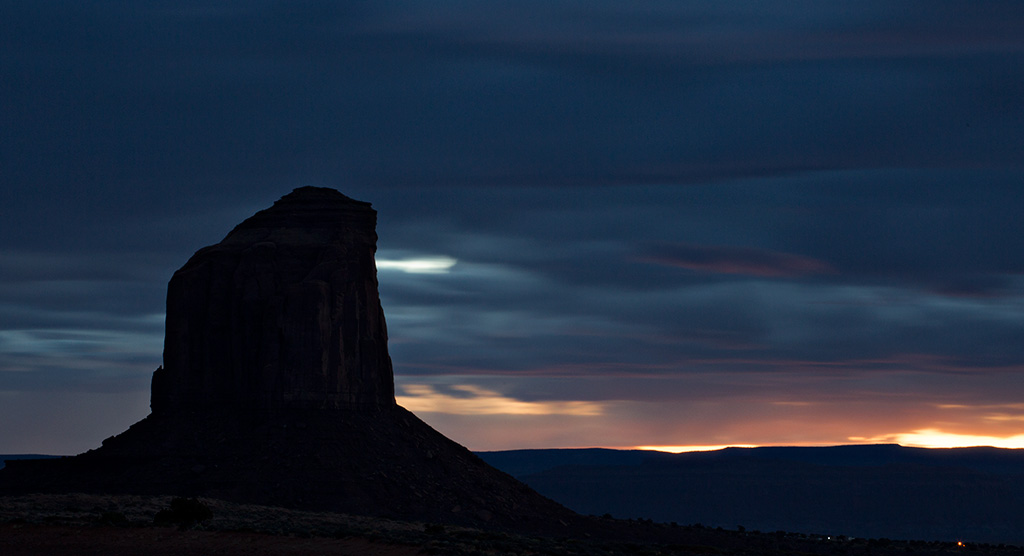 I played tourist one day and went to the Four Corners monument. Here's me kinda-sorta standing in four states.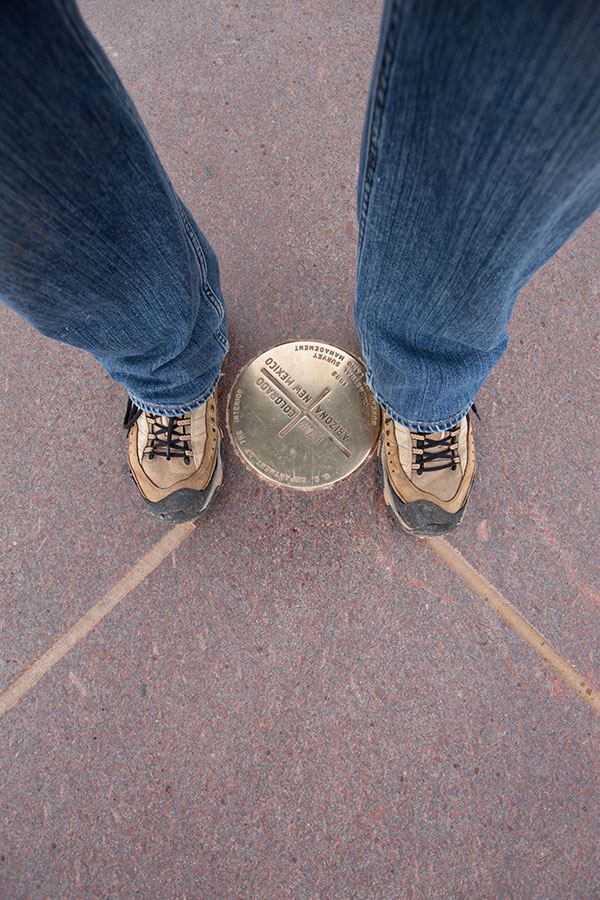 And here's a wider shot of the monument: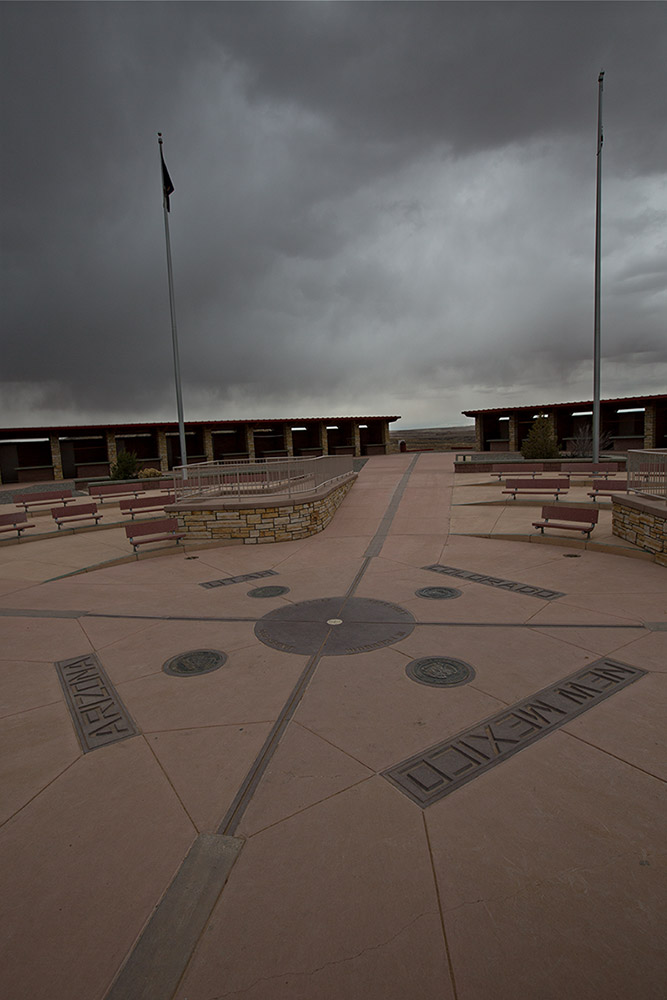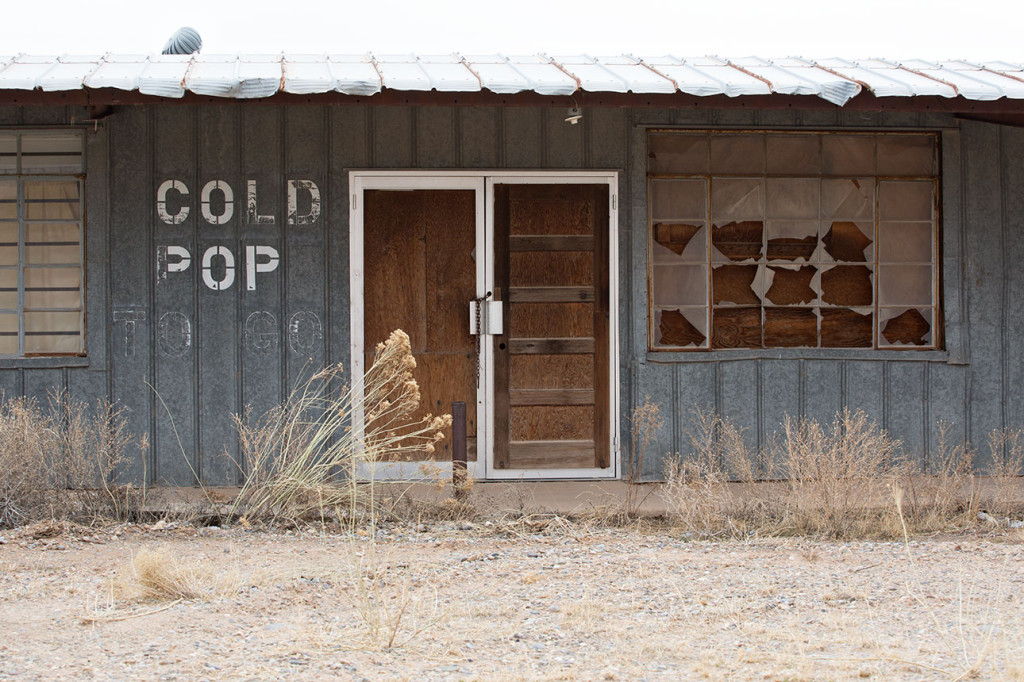 I mentioned earlier that I was at a very remote, very large pet cemetery one night, which I happened to come across accidentally while exploring another area. The sun had already set so it was getting dark quickly, and there was absolutely no wind; all the wind chimes you see in this picture weren't making any noise. I took this photo and then kept walking in the direction of the newly dug grave in the background. Suddenly, a large group of birds exploded in a panic out of a tree next to me and the wind came up out of nowhere, sending the wind chimes into a frenzy. I figured that was my cue to leave, and with the largest goosebumps I've probably ever had, hurried back to my car.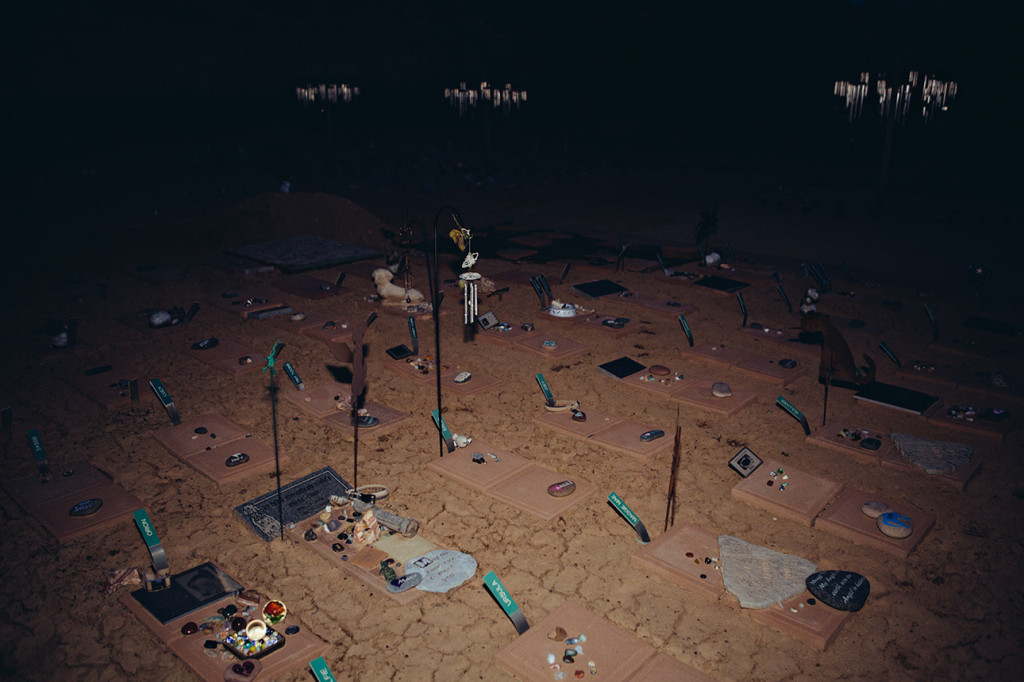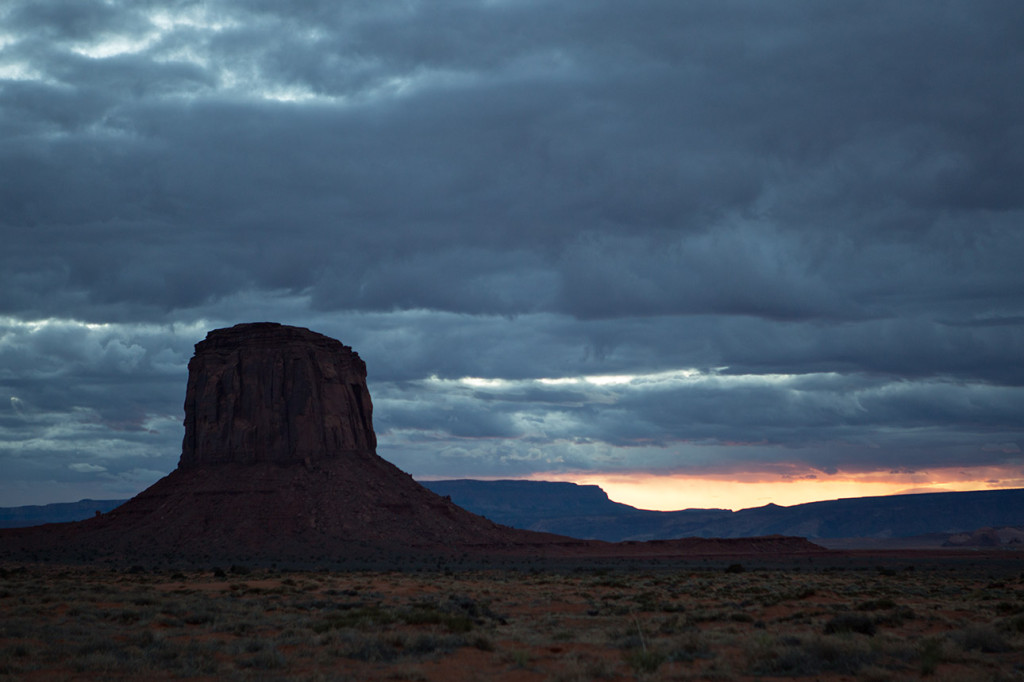 This next shot is of Agathla Peak near sunset. Rising more than 1,500 feet from the earth, it's the hardened throat of a volcano that has long since disappeared.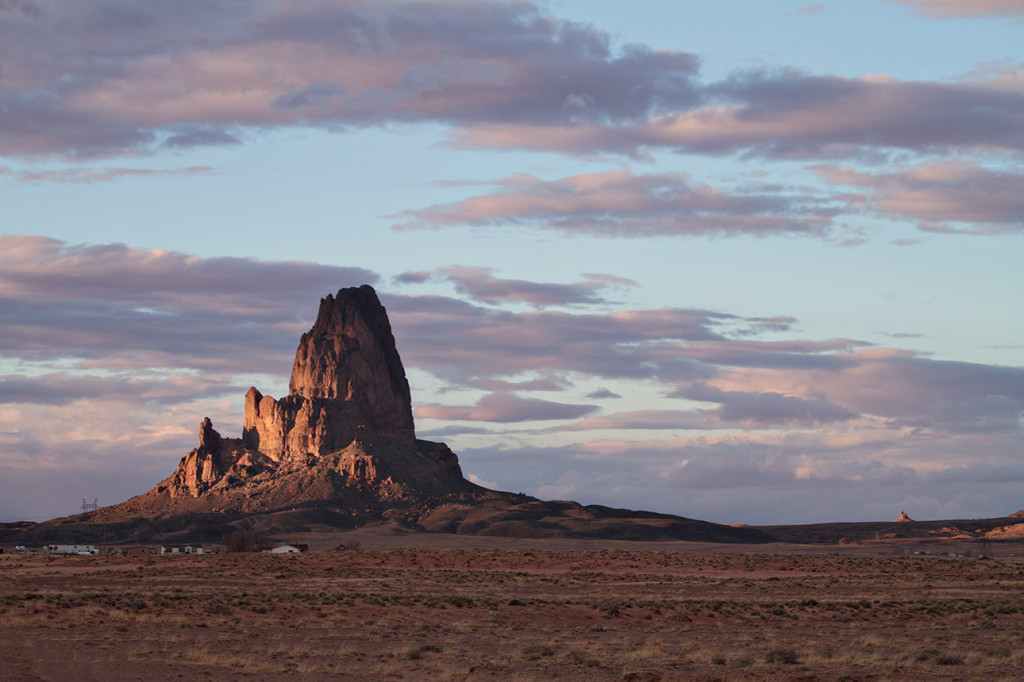 I'm going to wrap up Part I (quite suddenly, I might add) with this photo of a Monument Valley sunrise taken from the balcony of my hotel room at the View Hotel (which was awesome). I should have Part II up in a day or so, so check back soon! Also, I might actually make prints available for some of these photos (which is rare for me), so if you're interested, let me know.