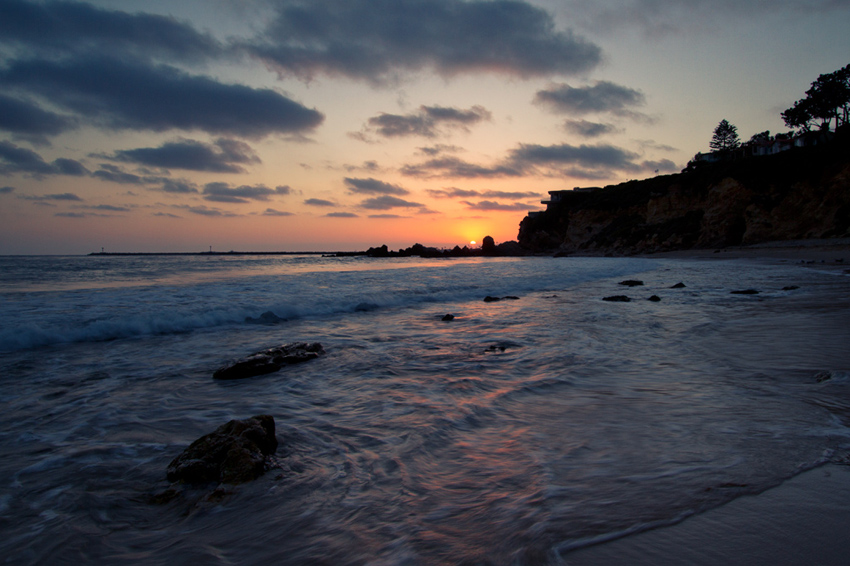 I've been having an incredibly difficult time getting motivated to photograph, well, anything recently, but especially Orange County. In an effort to shake off this couch related inertia, I assigned myself the project of going to the same location on multiple days to shoot the same scene and see what I could come up with. "Heck," I reasoned, "even if I don't want to shoot it's better to enjoy a sunset at the beach than be at my apartment."
"Me," I said, "you're pretty smart sometimes." And then I gave myself a high five.
I decided to make little Corona Del Mar beach my target. Although I spent a considerable amount of time listening to French lessons and an audio book, I spent more time listening to amazing classical music. "Me," I said, "that last piece was in C Minor, which is a funny nickname you could give to 'Little Corona.' You should call it that on your blog. Women will throw themselves at your feet, you're so clever."
I've seen nary a woman, but I do have some ok photos, so I thought I'd share them with you. Maintenant, je vous présente mes photos de la plage de plusieurs jours.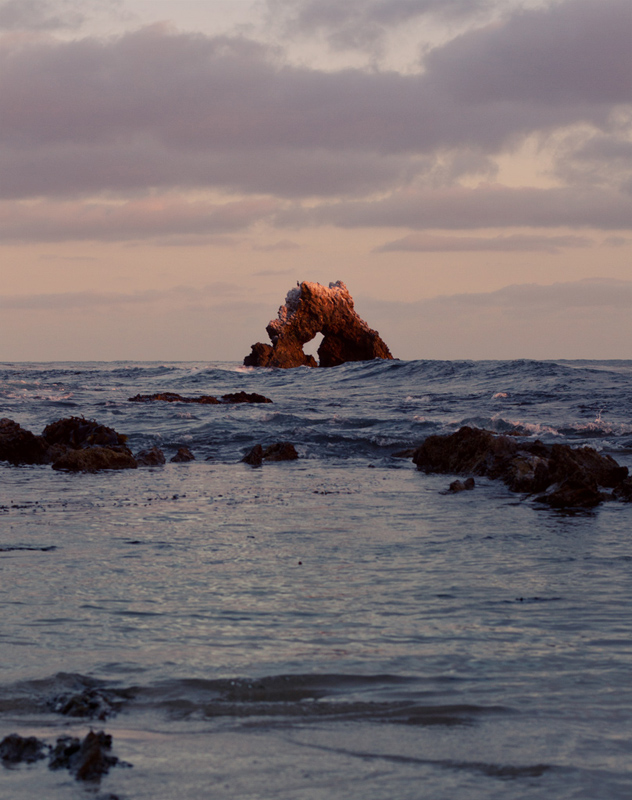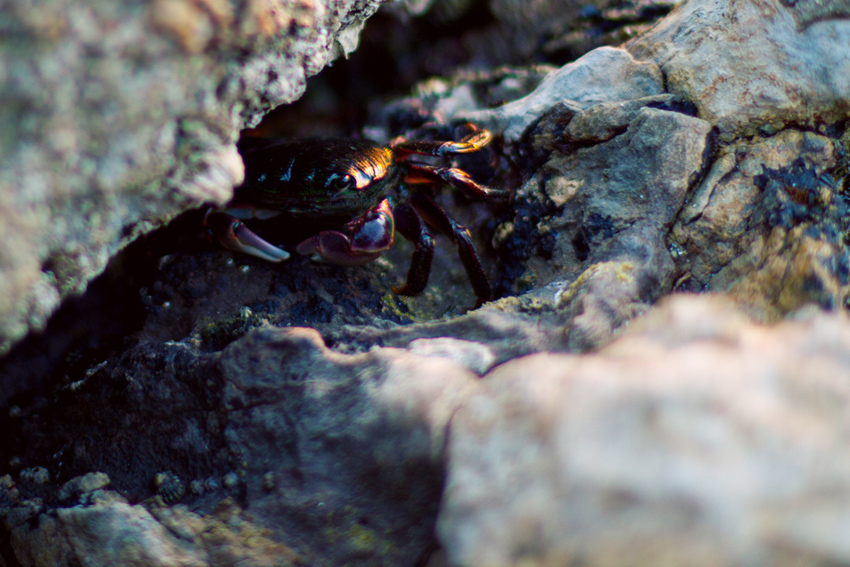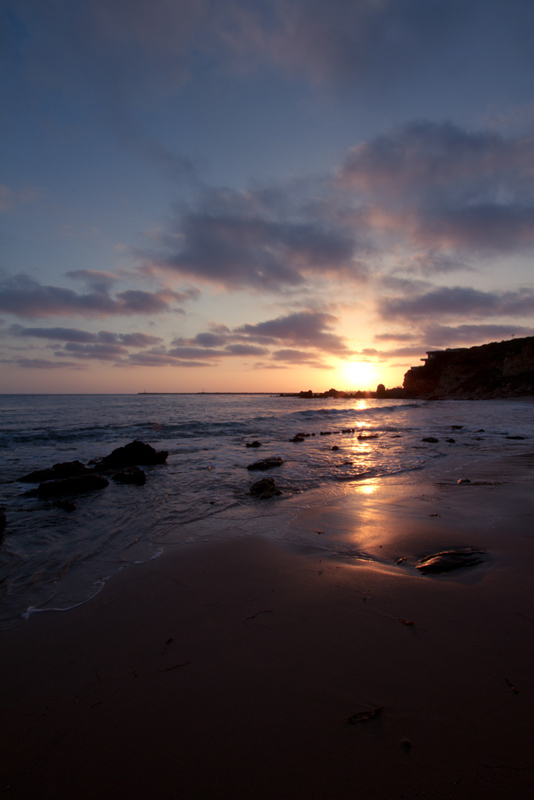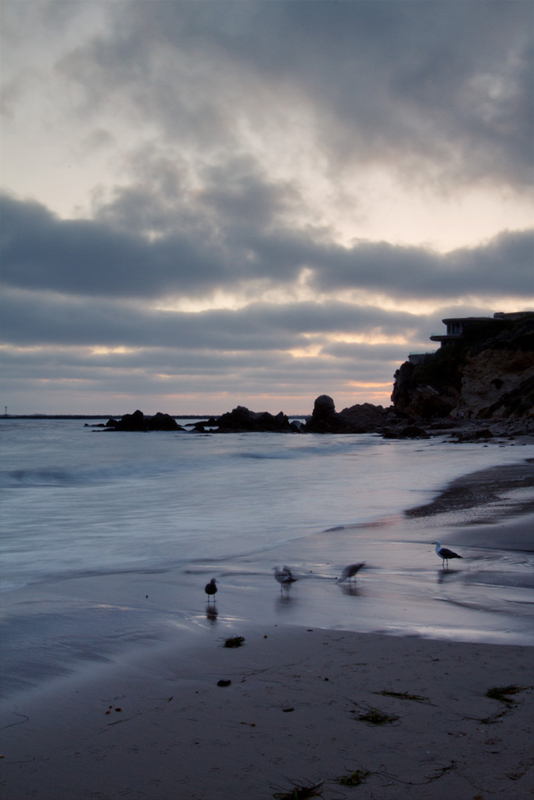 Some kelp drifted into the neighborhood, so the crabs had a party. Except the big ones, who decided being in the open with a big target that said "My guard's down, come eat me" wasn't in their best interest.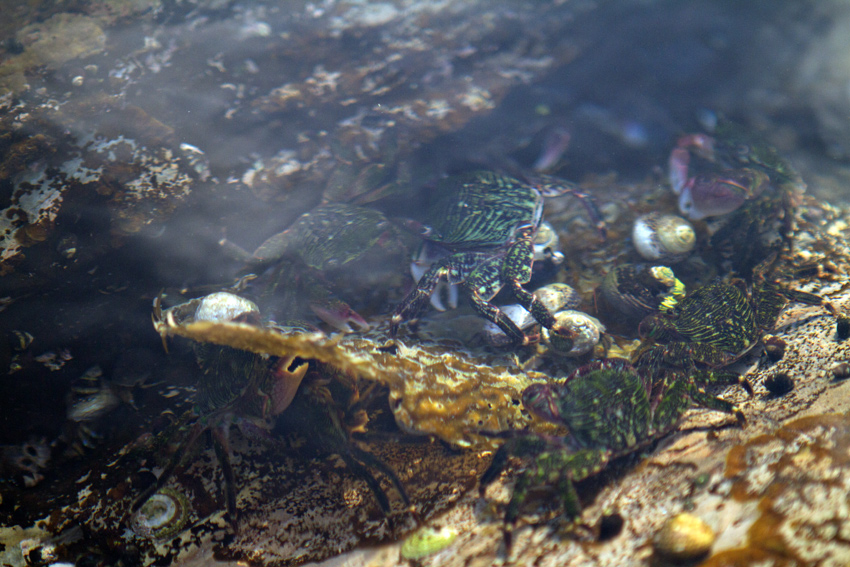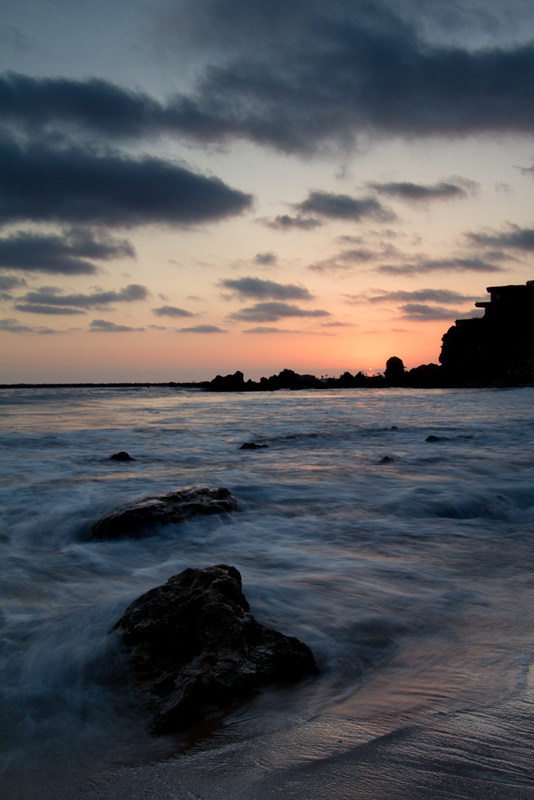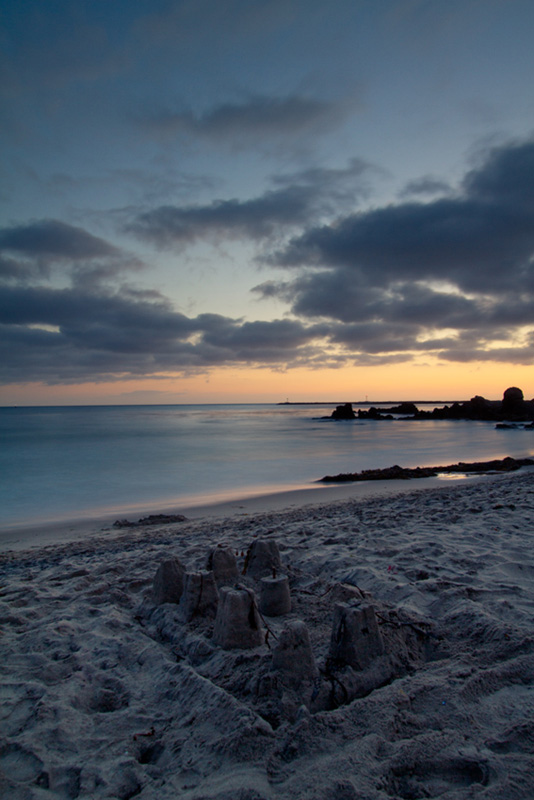 How's this for light pollution? I'm looking at you, Newport Beach.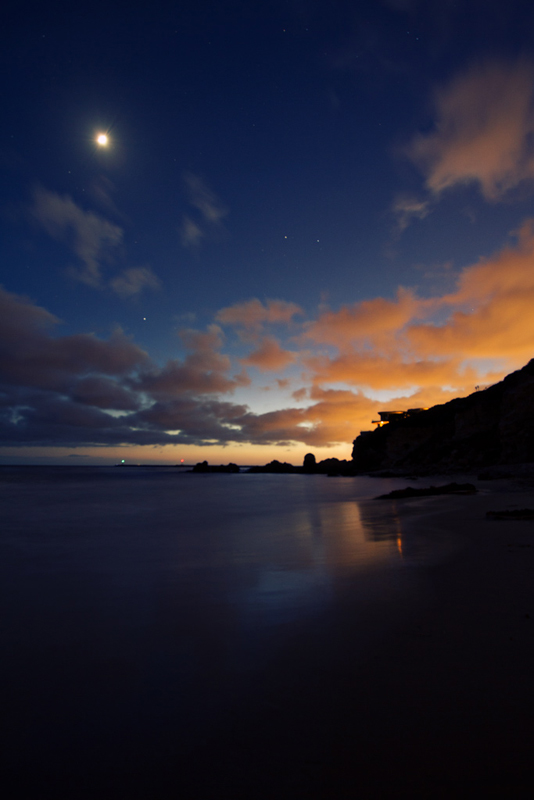 Long exposure self-portrait.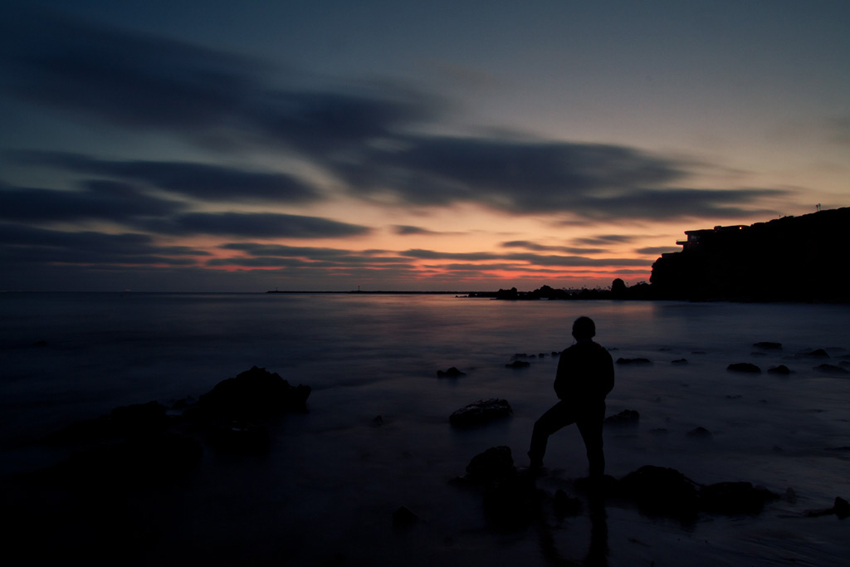 And finally, a super long exposure about 30 minutes after sunset.