(The Gills at the Beach :) )
Edit: More shots are available here.
I met the Gills at Corona Del Mar for some shots in celebration of Danger's 9th month. We lucked out and had pretty good light, although it would have been much better without the incoming storm blocking the sun.
Here are all the shots I have in the gallery for now. Click away to see larger versions.
So, the idea for the shot on the left was that dad (blue) + mom (yellow) = Danger (green). As soon as blue and yellow walked away into the background, green went straight for the sand. He looked thoroughly annoyed that he had this sticky stuff all over his hands, but he went for it time and time again. Too funny.
Edit: I'm pretty sure the photo on the right was shot by Becky, so kudos to her!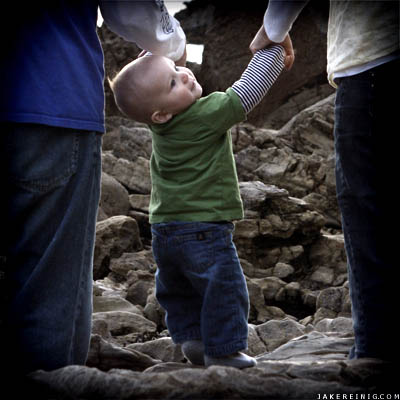 A parting, contemplative shot for you.