Location: Tustin, CA Subject: Abandoned military base MCAS Tustin
I've lived in Tustin for a little over a year now and frequently drive by Marine Corps Air Station Tustin. The facility was built during World War II for airships (blimp)  before being turned into a helicopter facility later.  It was an important facility through its closure in the late 1990s. Today it still serves as a temporary facility for commercial blimp operations.
I had been trying to track down the caretaker for the base for some time, as I had wanted to get on the property to get some photography in. As luck would have it, I've now made his acquaintance and will hopefully be doing some sunrise and sunset photography in the near future. As luck would also have it, the north hangar was open to the public via the Tustin Preservation Conservancy this past weekend. A modest donation and I was in. Hooray!
These aren't the best photos I've ever taken, but I was glad to have been there. On to the photos!
This is a friendly reminder to the numerous helicopter pilots that used to operate here. This sign is enormous, although it's hard to judge by this photo.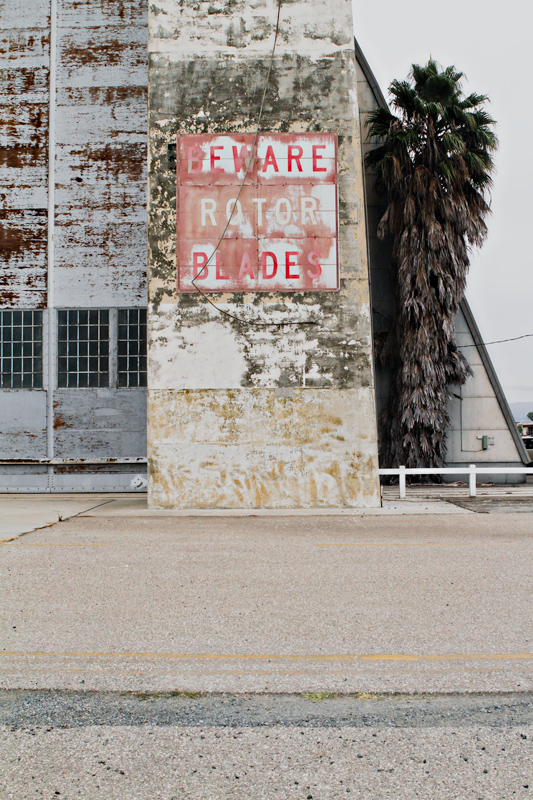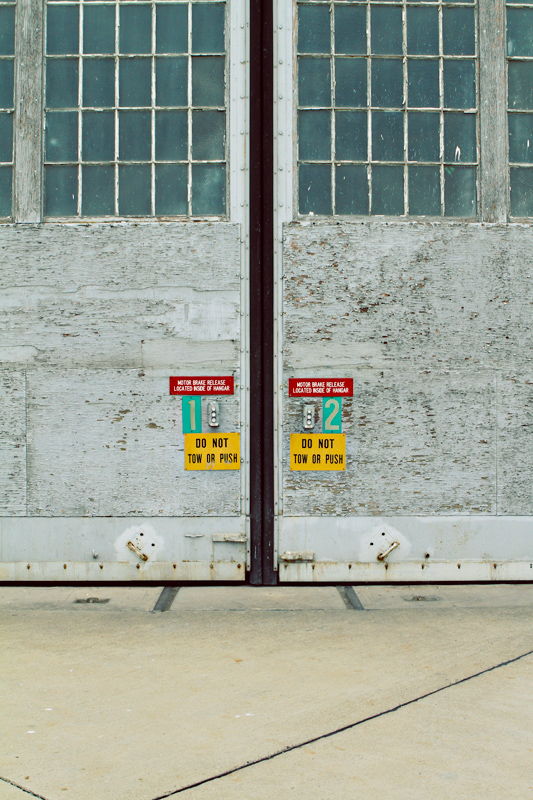 A contingent from the SoCal Challengers car club was on hand. It was nice of them to line up for me. ;)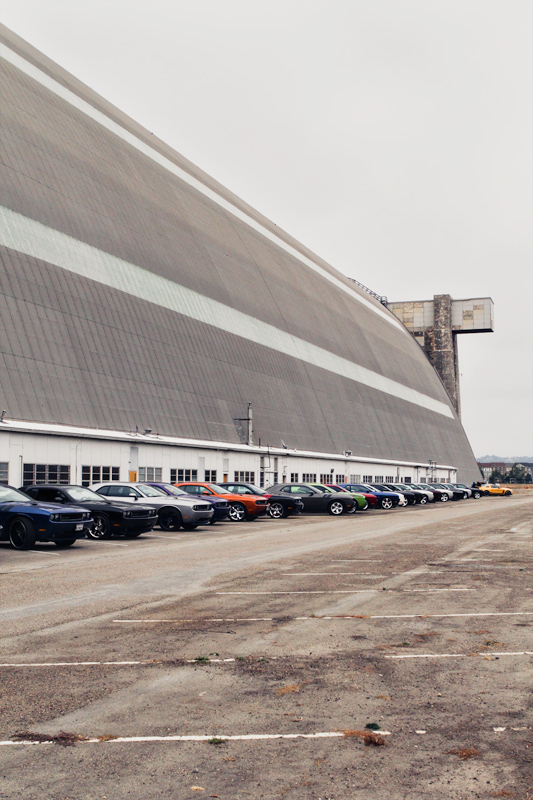 The turnout to the event was pretty good. Here, the caretaker and a few guests speak to the crowd.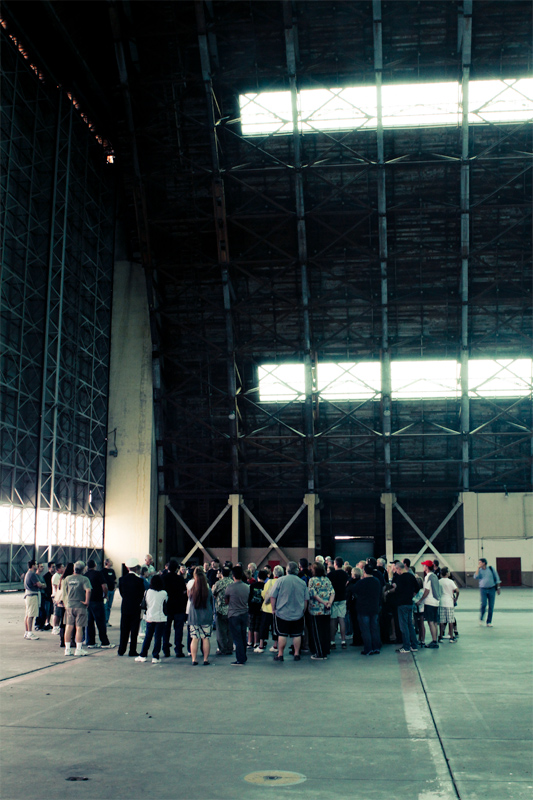 The tiger figured prominently on a number of places around the north hangar. I forgot to ask how it tied in specifically, but I'm guessing it was the unit's "mascot," so to speak.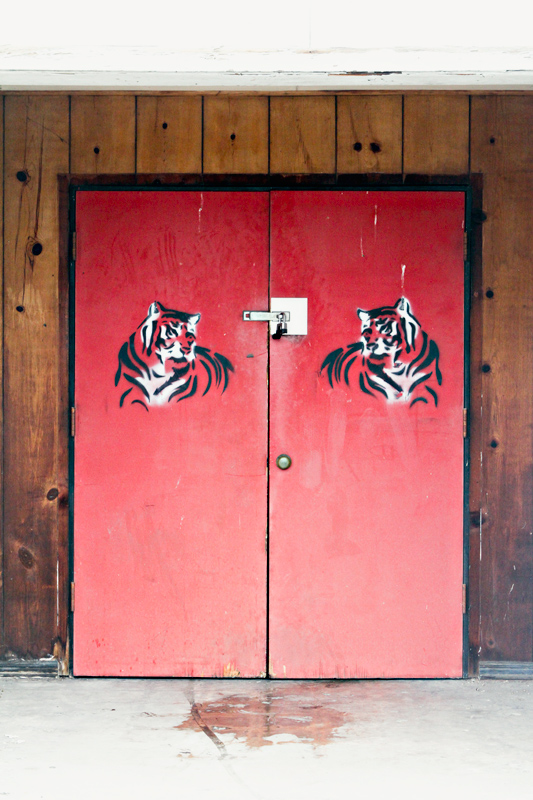 My brother, reviewing his photos in one of the side rooms.  Note the helicopter art above the windows.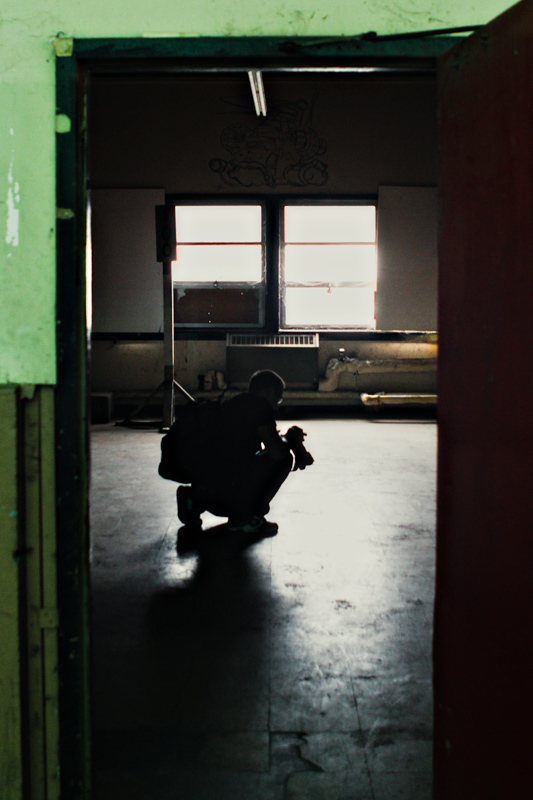 Another side room. Boring shot I guess, but I liked the red door.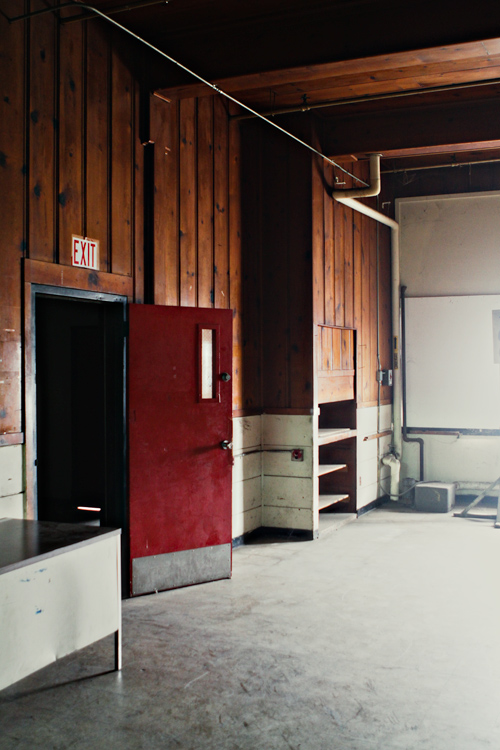 Despite a lot of things being pretty boring, a number of items in the building had really cool color like this.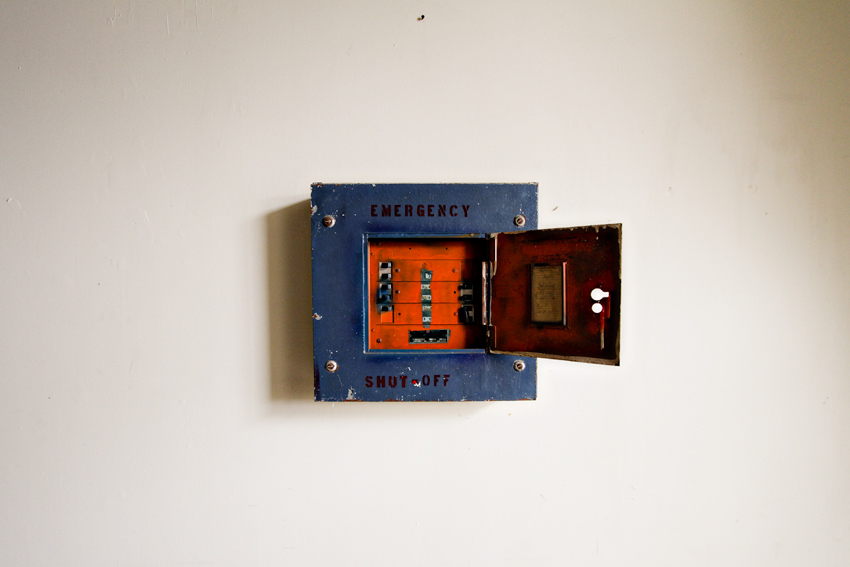 And here's my last photo (for now): The north hangar is something like 1,100 feet long, 300 feet wide, and 200 feet tall. It was huuuuuuuuuuuuuge. Behind that tarp at the end was a project that the air force was working on.  With lots of cool buildings on the outside, I'm hoping my next visit will be more productive.