Meet Sonja K. It's her birthday.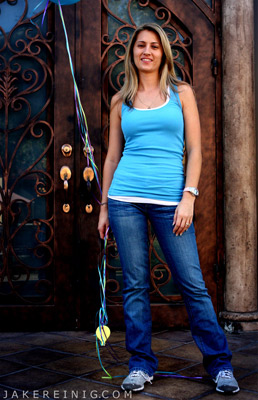 I had the honor of shooting her at the Melting Pot in Brea for her celebration. Seeing as how I'm a gentleman, I wouldn't ever give away a lady's age, but suffice it to say she's old enough to buy her own alcohol now.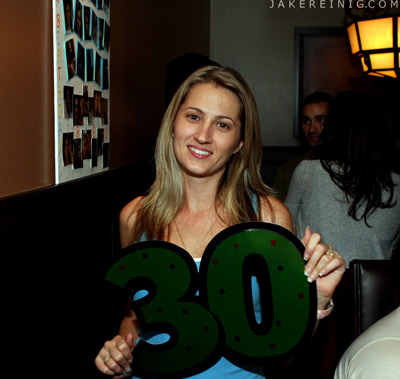 Here, Ben does his husbandly duty and delivers the birthday spanking. His hand was so sore after all those swats that we had to amputate his arm. Poor guy.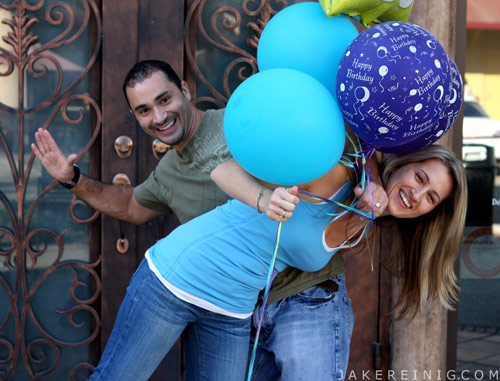 Sonja had custom M&Ms made for her party. It was a really cute idea, but I think it would have been funnier if they had been peanut M&M's. The variety of peanut shapes would have made for some great mods to the pictures. ;)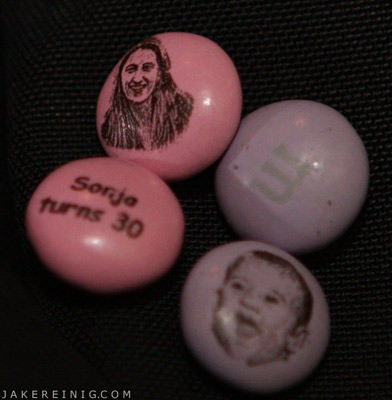 As always, more pictures are available in the full gallery. As I write this, I only have a few up, but will continue to add more. Even so, I thought this picture was worth sharing as part of the initial batch. I have no idea what's going on.