The built-in flash on my Canon 40d has not been cooperative lately. It refused to pop open and play. Ordinarily, this isn't a problem, as I use my Speedlite most of the time. But alas, the one time I needed it, it refused to open. I'm writing this post so that anyone else searching for this same problem can get the flash working again.
The symptoms of my problem:
Pressing the flash open button wouldn't open the flash.
Putting the camera in any of the basic zones in dark lighting would not open the flash
Under the "Flash Control" menu option, going to the "Built-in flash func. setting" would return an error stating "This menu cannot be displayed. External flash is attached" even though no flash was attached.
The problem, as it turns out, is related to a switch located under a plate in the hot shoe. The following picture is from this Flickr thread:
http://www.flickr.com/photos/dougpardee/133066175/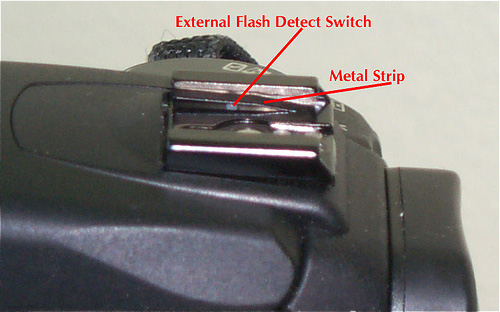 That little 'External flash detect swith" is tiny (on the 40d it's black, not silver), and from what I understand, is found on most of the Canon SLRs. If dust or sand or something gets in under the metal strip, it can hold the switch down, which makes the camera think a flash is attached.
In my case, it was an easy fix. I used the end of a finger nail file thing from a nail clipper, slid it in there carefully, and kind of blew air in. That cleared the obstruction and the switch popped back up. The camera was then able to pop open the built-in flash.