It took him a while to arrive, but Becky and Trevor's new son is finally here. They needed a photo for their birth announcements, and I was only too happy to oblige. I think big D was about a week old when we did this.
Much to my surprise, Declan was actually one of the hardest subjects I've ever photographed. I haven't been around a newborn in years, so I had forgotten how active they were. Declan was full of energy, and despite promises of money and candy, he didn't stay still much. Cute kid, but he doesn't listen very well.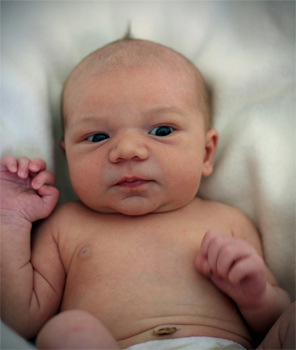 Two more, experimenting with Becky's rings on his feet. I'm not sure where she got the idea from, but I think it's rather cute.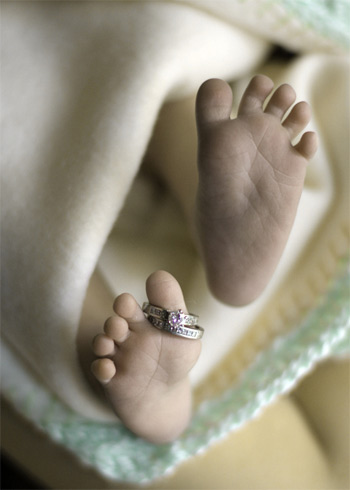 The screen door was used as a gobo for this shot, adding a little bit of crime noir to the scene. ;)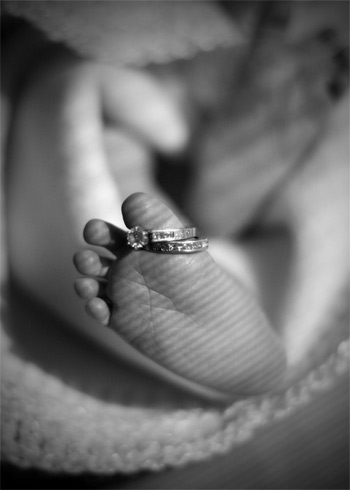 The poor guy was having a tough time of it in the warm blanket and Trevor was in a hurry to get to his soccer game, so we cut it short. As much as Becky loves this child, I suspect that we'll be doing quite a few more shoots in the future.