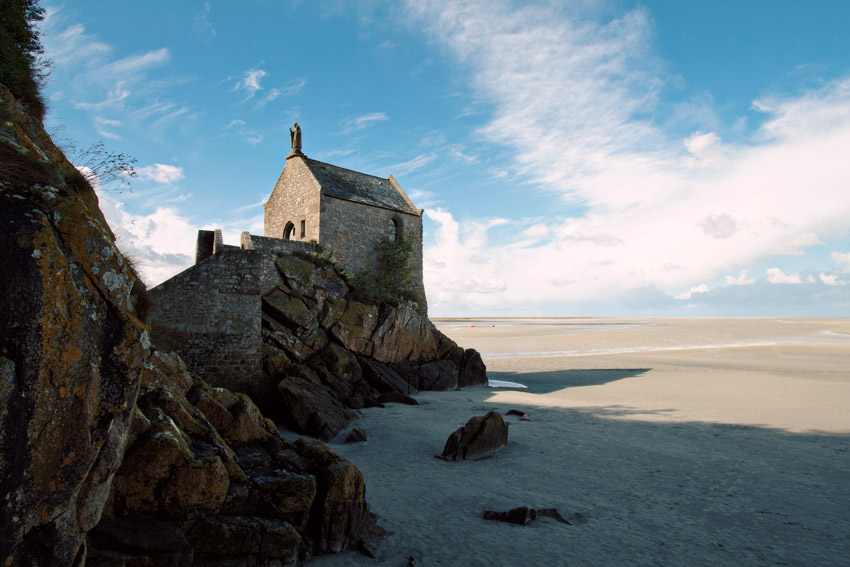 The last day of my trip to Paris, France, was the most stressful one of the trip by far. Confusion over the navette from my hotel to Charles de Gaulle airport got me there incredibly late, leading me to practically sprint through the claustrophobic walkways of the annoyingly designed terminal 2.  Wayward children choked on their crepes and leapt from my path as I navigated a luggage cart towards my check-in counter, conveniently placed at the opposite side of the airport from where I was dropped off. Sweat literally dripping from my face, I pulled up to see the staff closing the luggage doors. I was not happy.
5 weeks earlier I had been in this same airport, much more relaxed (albeit just as exhausted) as I made my way to the RER train station. Nary a child was injured in the journey to the apartment I had rented near Place d'Italie in the super charming Butte aux Cailles neighborhood. My employers had graciously allowed me to work remotely from Paris, so during the day I got to run loose photographing the city and worked at night on a roughly California timeline.
Over the next 3-4 posts I'll be sharing a selection of photos I took in Paris, Mont Saint-Michel, and London. In the 5 weeks I was abroad, I walked almost 300 miles and took more than 1,000 photos, most of which are complete junk. Even so, my one real regret is not doing more candid street photography, which will be rectified on my next such trip.
I got to know Paris exceedingly well and plan on doing  a practical guide  a little later. In the meantime, if you or anyone you know are planning to visit France, feel free to leave a comment or drop me a line if you have any questions. I'm happy to help!
Oh, and as for the airport: I got checked in with three minutes to spare.  I'm having a terrible time readjusting to the atrociously boring pace of life in Orange County; maybe I should have done more to "accidentally" miss my flight. ;)
---
This is how I brought my California workspace to Paris (although the wine was consumed while I wasn't working, I promise!).  The large monitor is actually the apartment's TV, pressed into service as a second monitor.
A bridge in the Japanese garden at the wonderful Albert Kahn museum and gardens.
Opera Garnier is the setting for the Phantom of the Opera. The placard on this door pays tribute to the location where the phantom sat.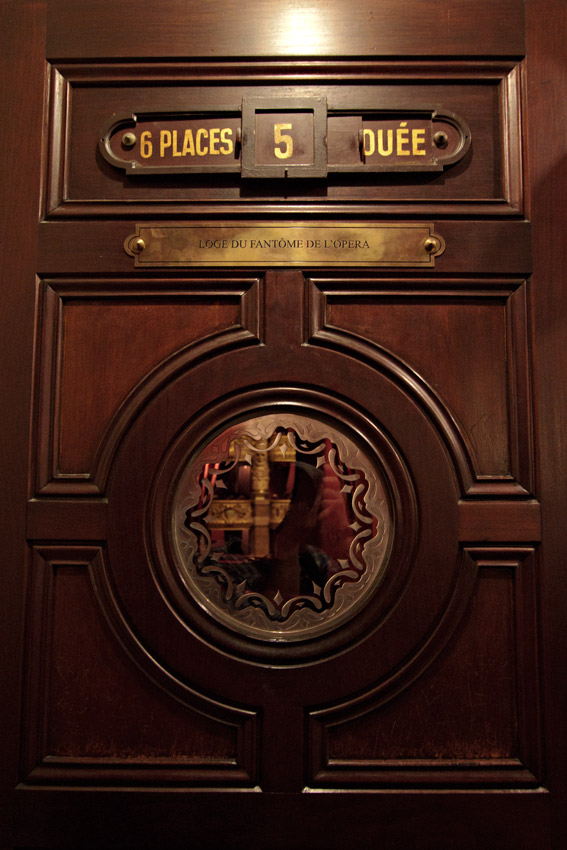 Self-portrait at the Pompidou modern art museum.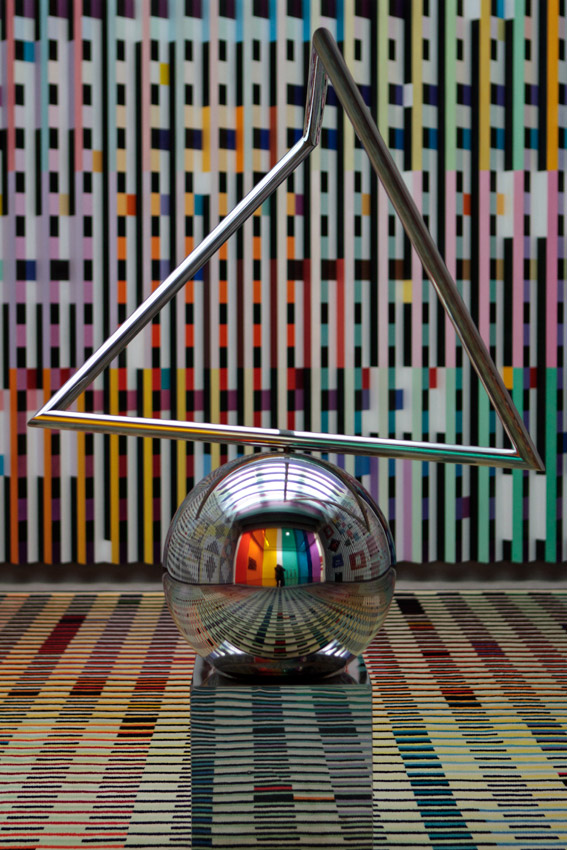 Headstone decoration at the aristocratic Passy cemetery.  Some of the most magnificent funerary art can be found at this small cemetery near the Eiffel Tower.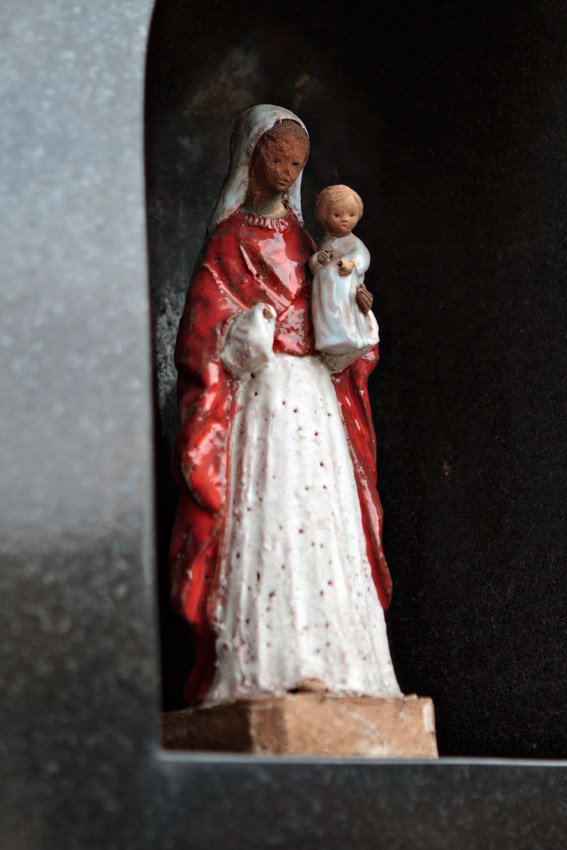 The Tower Bridge in London.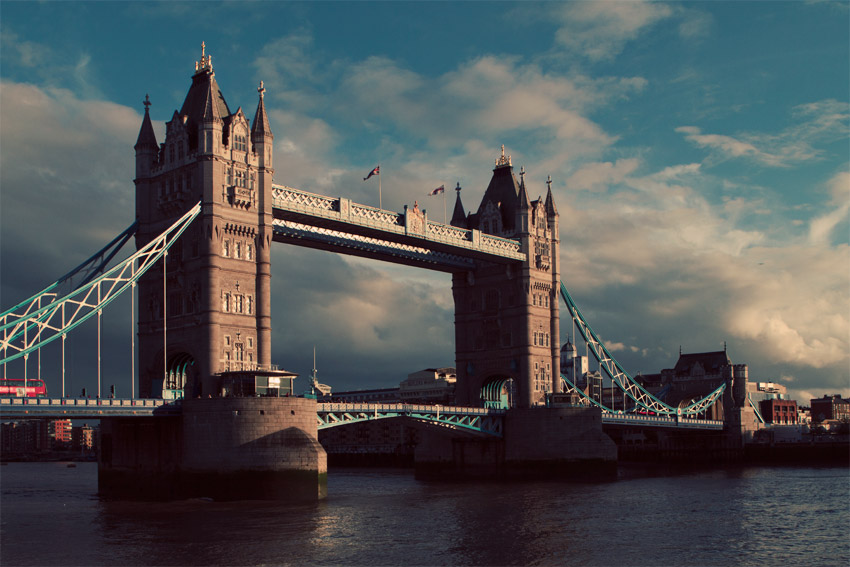 Interesting flowers near my apartment.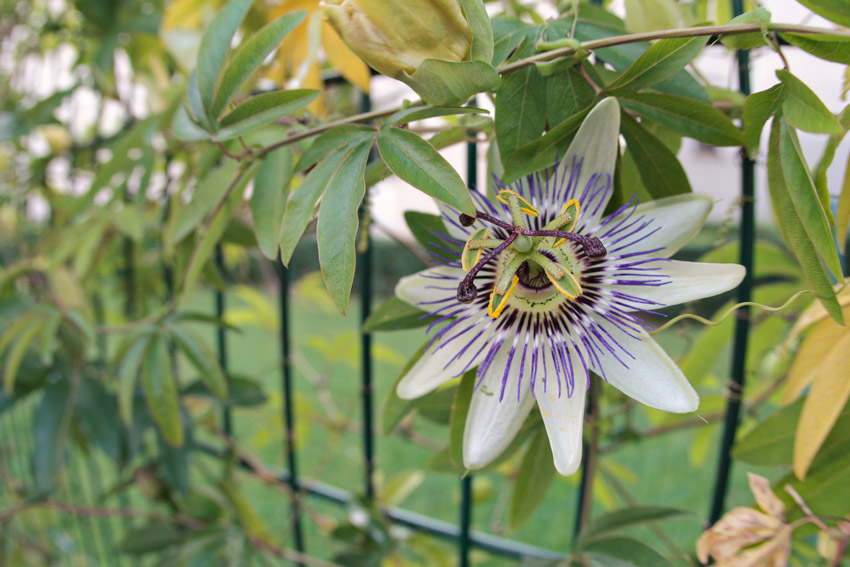 This Mustang in the middle of Montmartre was one of the more unusual sites I saw while in Paris.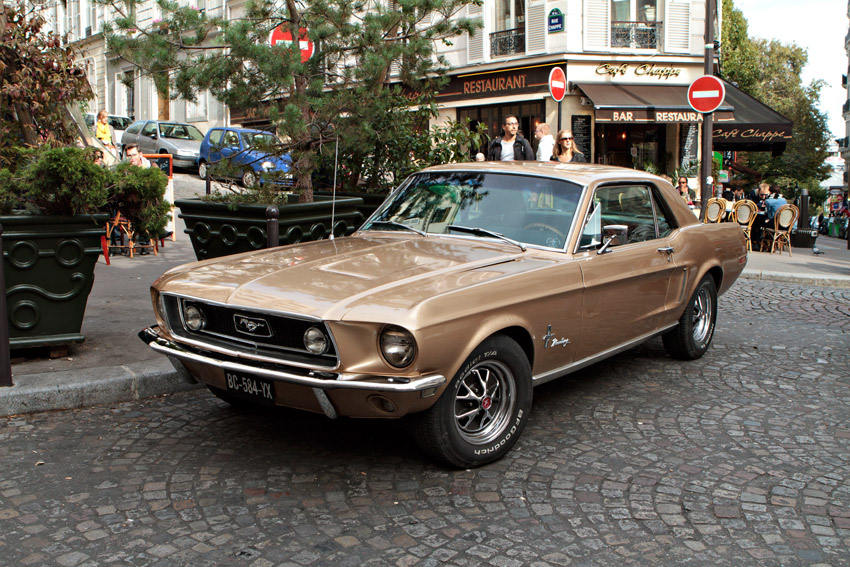 Bookseller on the Seine near Notre Dame.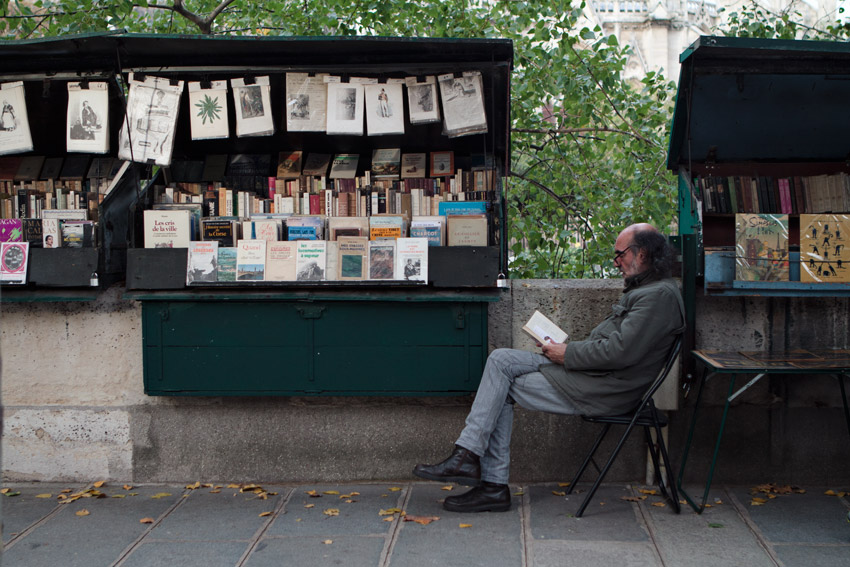 My friend Jen poses near Notre Dame while we take a break on the Seine.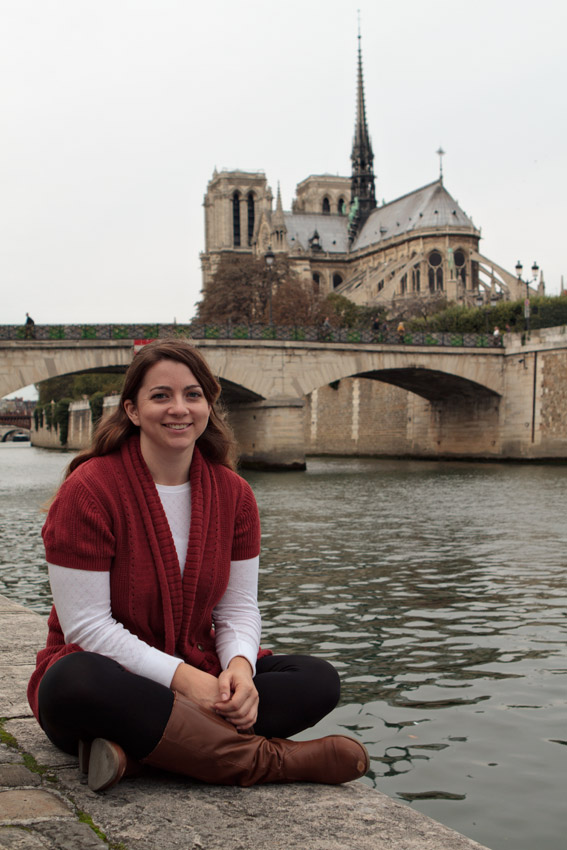 "What are you looking at?" Mont Saint-Michel.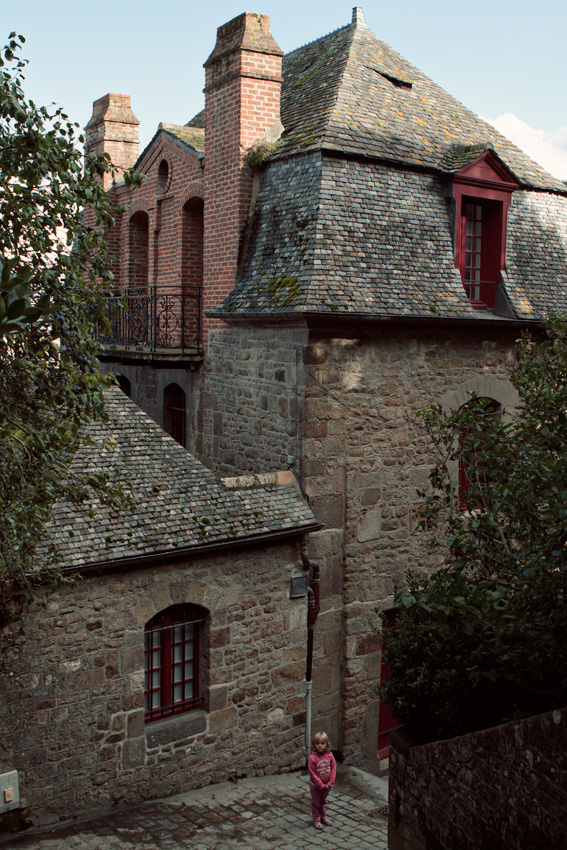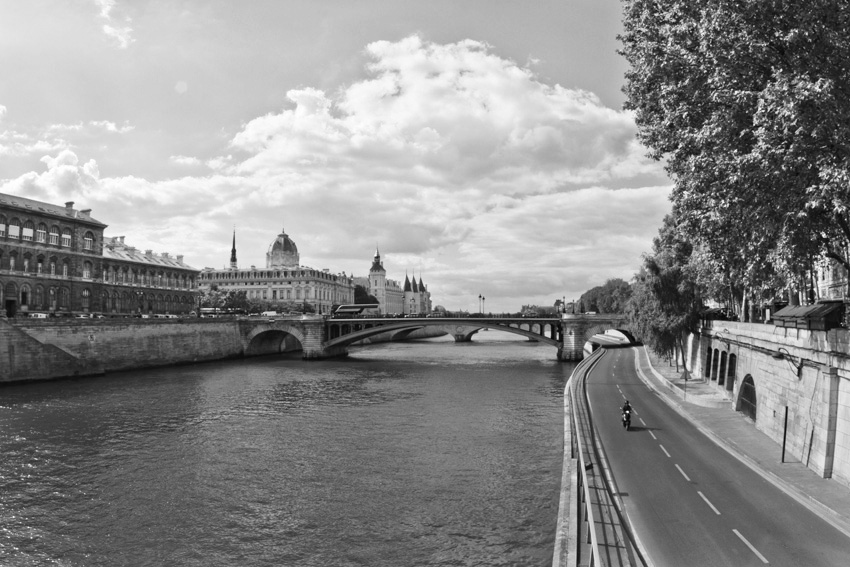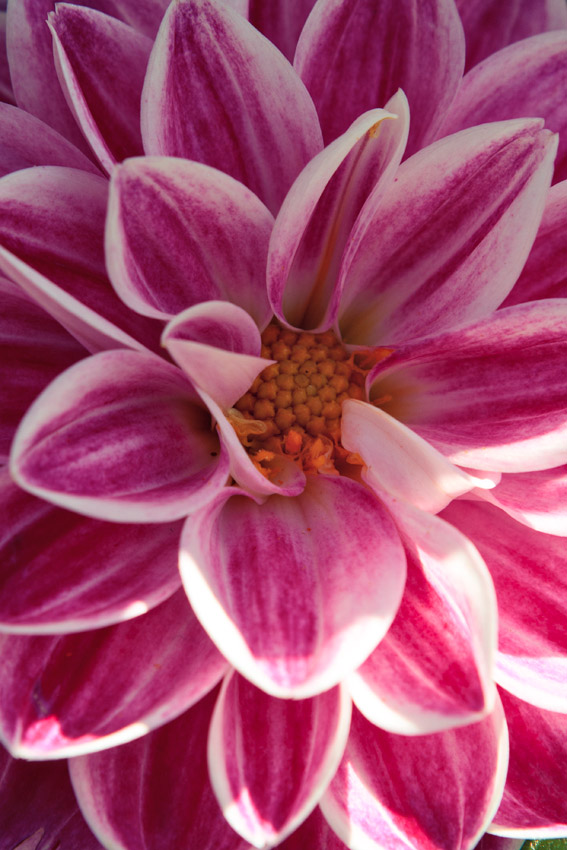 About the time I arrived in Paris, many in the Muslim world were upset about an obnoxious American film, and a week later, about some offensive cartoons published in a Parisian magazine. A small protest-turned-small-riot happened near the US embassy in Paris, and it was rumored that more of this might happen the next weekend.
Never one to shy away from danger (i.e. "Jake is often stupid"), I decided to go looking for trouble. I happened to be near Gare d'Austerlitz when I saw a huge contingent of Gendarmes (para-military police) organizing and hung around a bit. A short while later a large group of young people began thronging a nearby bridge, so I headed in their direction. Within minutes I was surrounded not by angry Muslims, but by what seemed to be a million young French revelers at the Techno Parade 2012. I have never seen so many people in my life. Dora seems genuinely surprised too.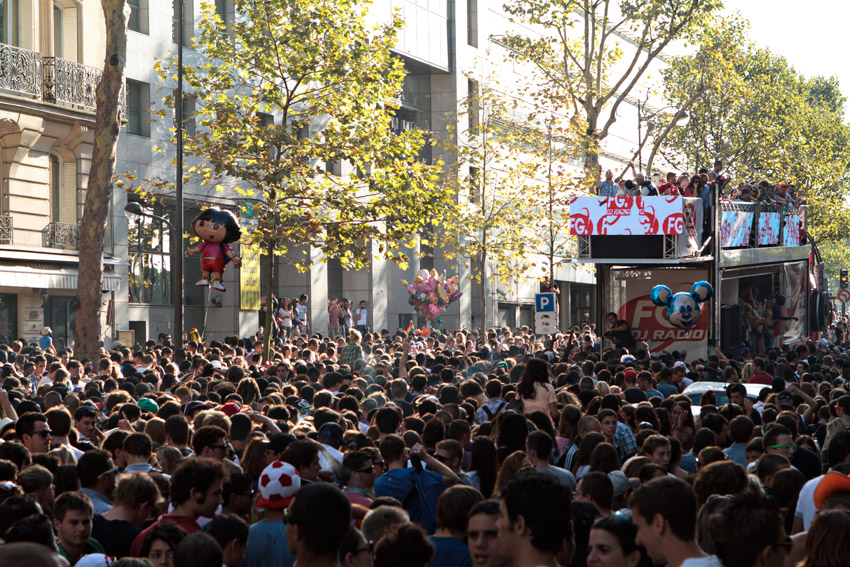 In order not to be overwhelmed, I climbed up on top of some sort of large electrical box and shot photos for an hour or two until the parade had passed me, leaving an army of very efficient street sweepers in its wake.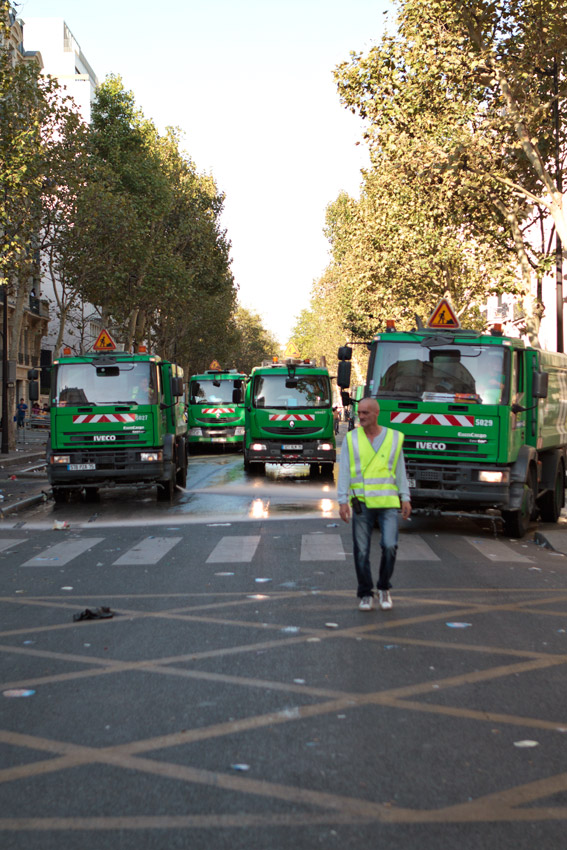 Behind them came another large team of Gendarmes, decked out in riot gear.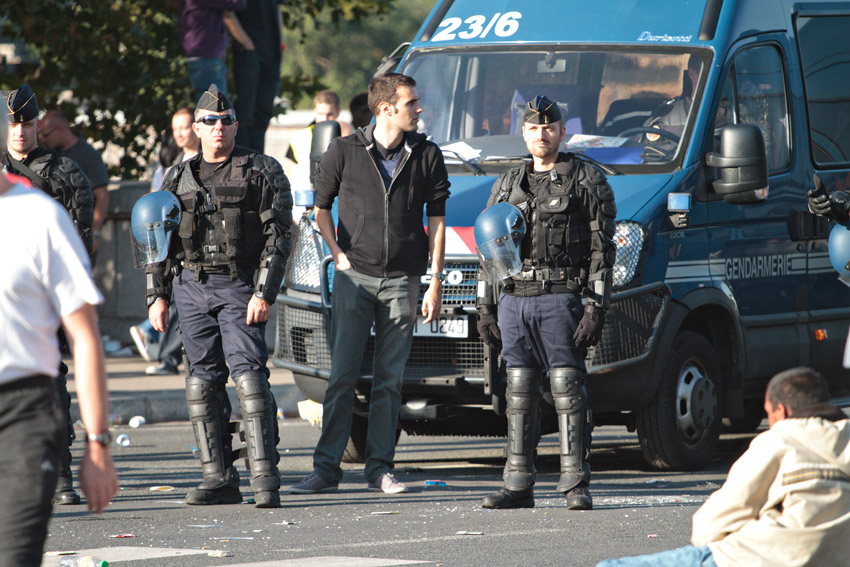 Lots of people were doing stupid stuff (like climbing on top of bus stops and trees and traffic lights), but fortunately, I didn't see anyone get injured. Later, however, I happened to walk by a triage facility and noticed a fairly large number of people being treated for who knows what.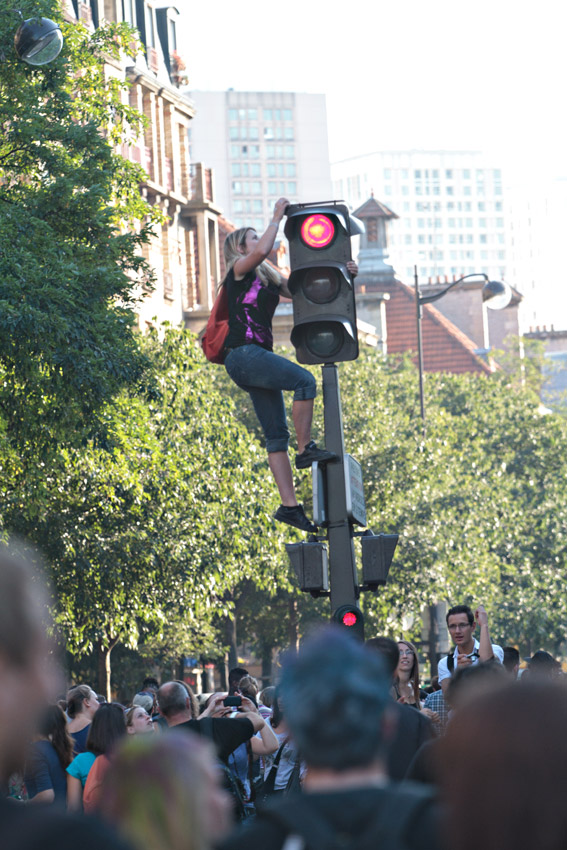 This old lady was dancing like a maniac on her balcony. The crowd loved her, despite the fact that she wasn't really very good at dancing to electronica.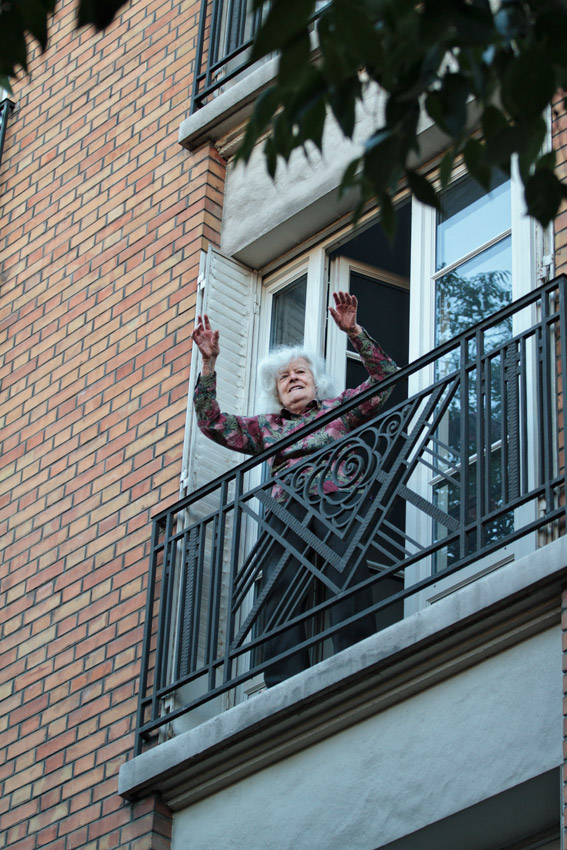 This shot shows a small portion of the parade as it makes its way towards my neighborhood. Like I said, it was insaaaaane how many people there were.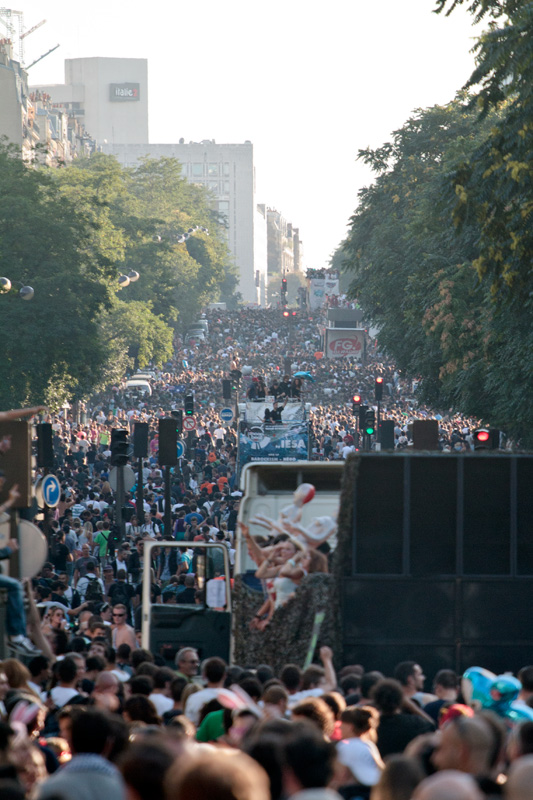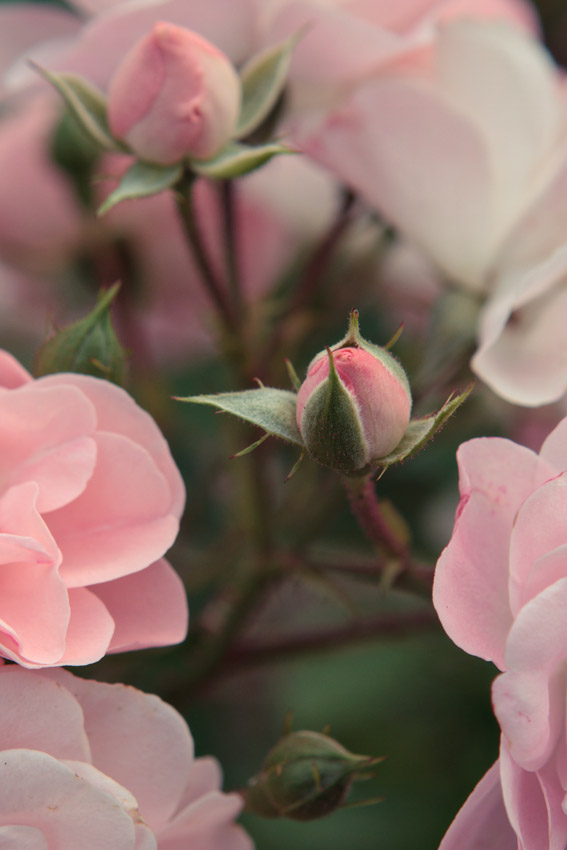 Towards the end of my trip I stayed with a friend in a small, sleepy suburb of Paris. In the middle of the river is a small island (actually two islands that look like one) nicknamed "hippy island" for its eccentric populace. At one end of the island is an abandoned waterpark of sorts. Unfortunately, because the island is private I wasn't able to make it over. Regular readers know that I'm a junky for abandoned buildings and such, so it was painful to be so close to a site like this without being able to get to it.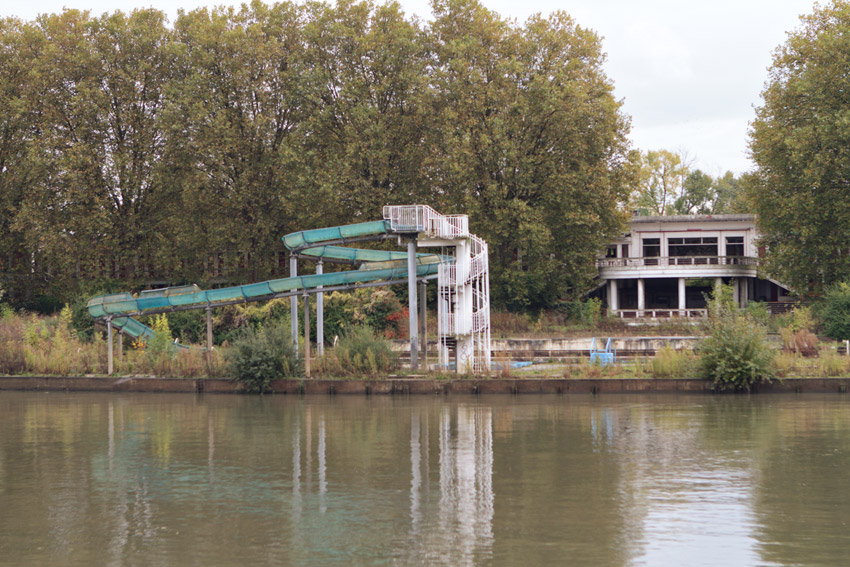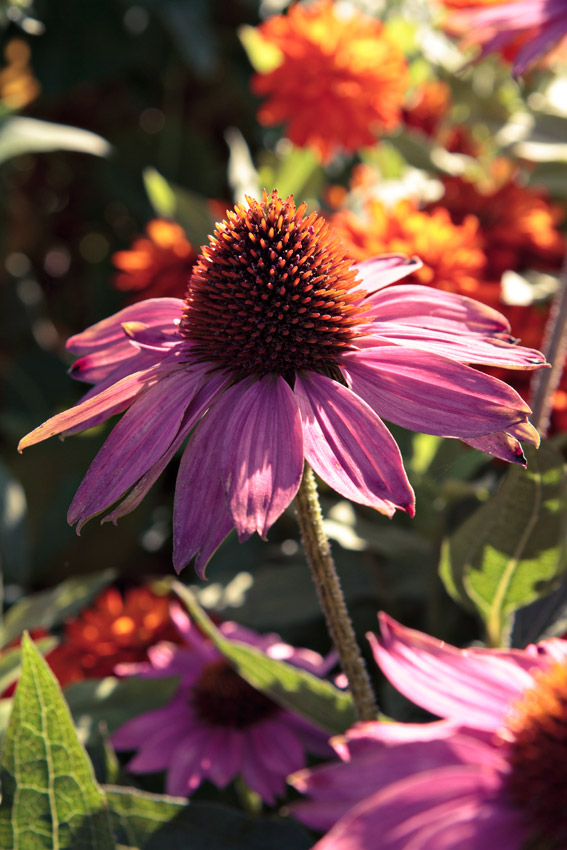 Dueling Eiffel Towers and a full moon, shot from the Trocadero.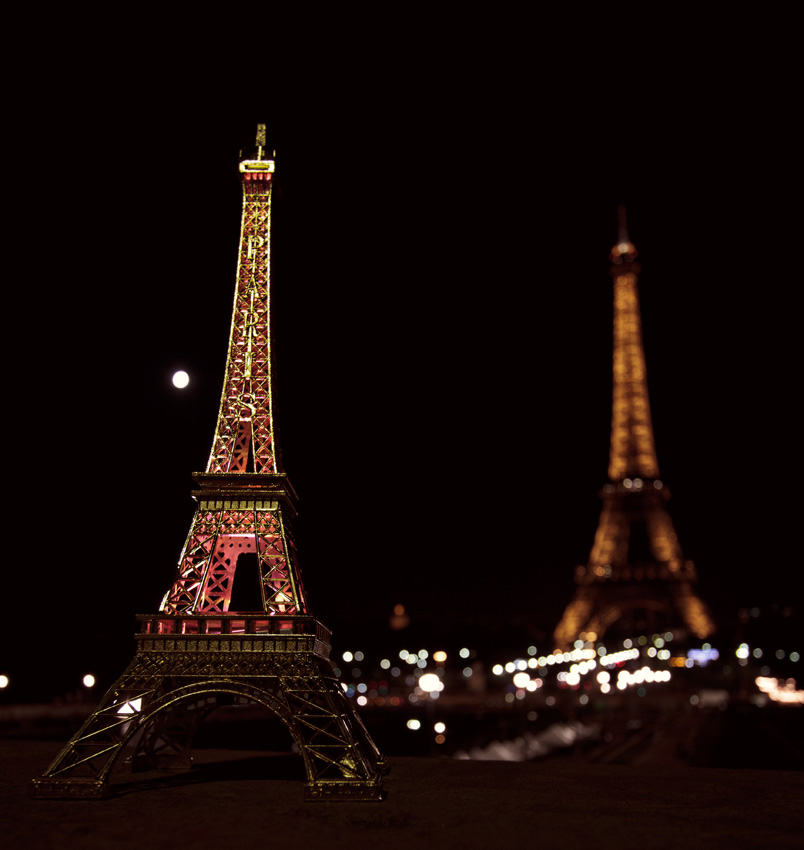 Long exposure shot inside the Pantheon.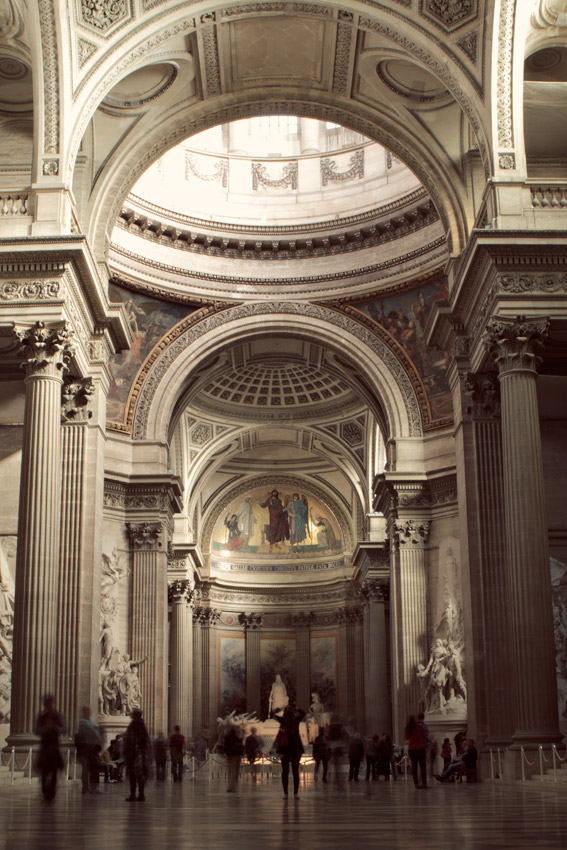 Parisian cemeteries are super fascinating for their imaginative graves and mosoleums. Someone must have managed this particular grave for a while in order to get the tree to wrap the headstone in this manner.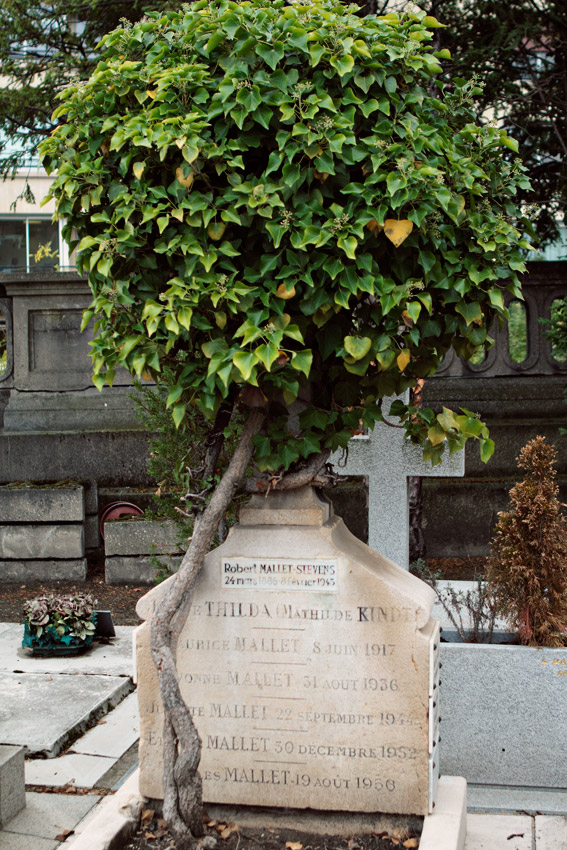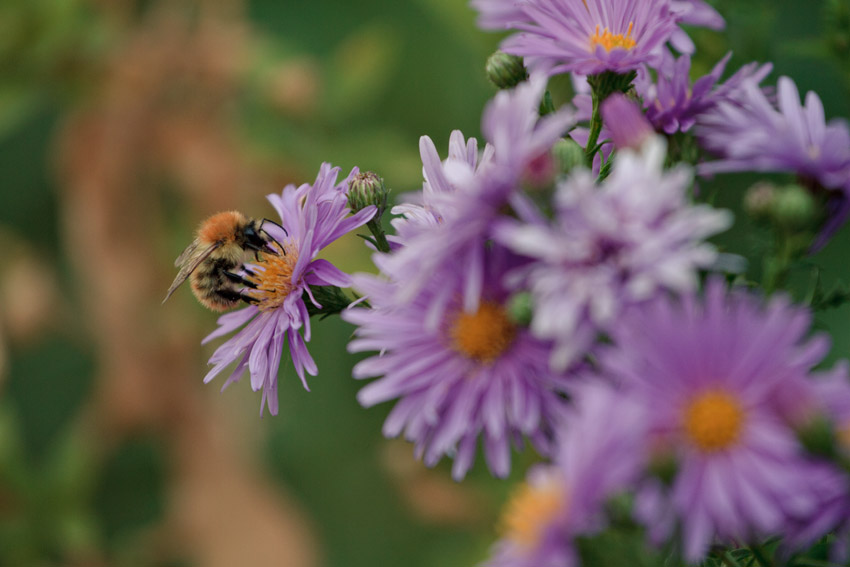 I like doing panning photographs, but oddly enough, only tried it twice. This was shot near the Palais de Justice and Sainte Chapelle.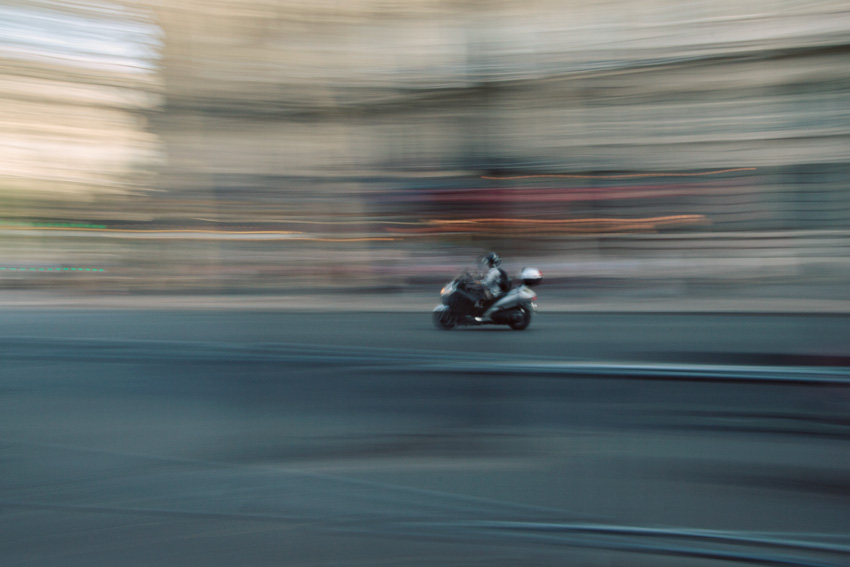 I don't recall where this was shot, and am currently too lazy to look it up in my journal. So, you'll just have to take my word that it was somewhere nice.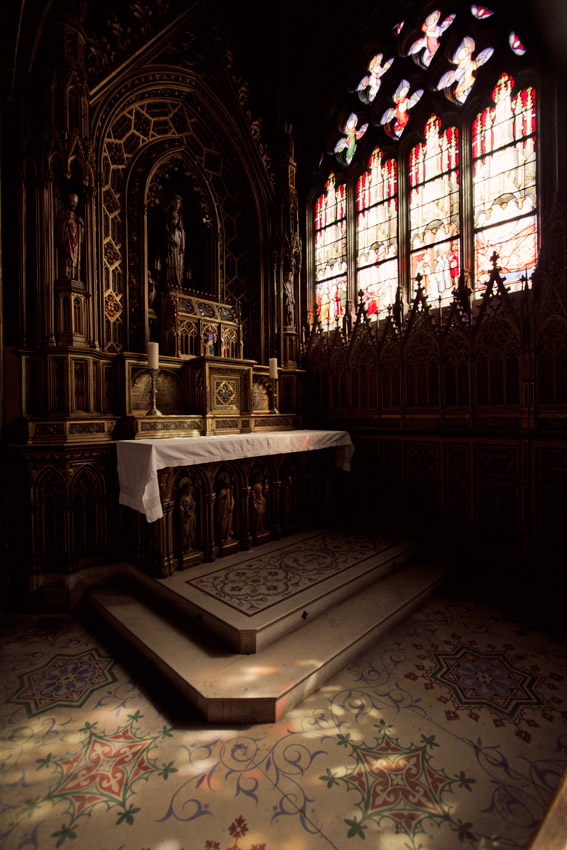 Marie Antoinnete and Louis XVI were basically dumped in the Madeleine cemetery after their executions during the French Revolution. Several decades later, during the Bourbon restoration, their remains were exhumed and moved to the royal necropolis at the Basilica of St. Denis. Note: the Basilica is absolutely worth a visit, but it's in the poor suburb of St. Denis. Be mindful of your surroundings if you do go out there and be prepared to see some sad sights, including a large corps of injured and disfigured beggars.
Note the discoloration of the queen's boosies; that's what happens after 200 years of people disrespecting a grave site.  Oddly enough, for as many important sculptures as there are at St. Denis (kings and queens from the 500s are here), visitors can get right up next to most of them. Some of the monuments have been heavily defaced by idiots carving initials and names into them. Marie Antoinette has been heavily groped, but appears to have avoided being carved on.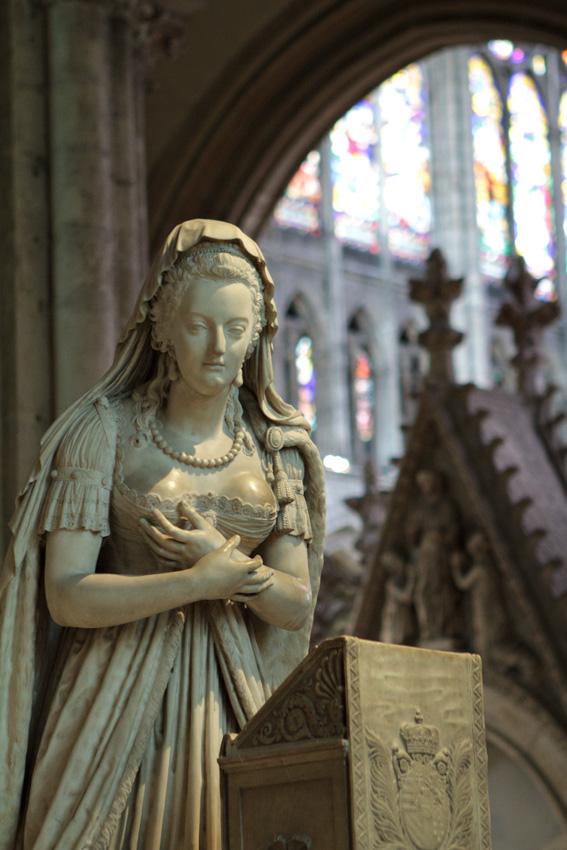 Here's a rear shot of the memorial statue of Louis XVI and Marie Antoinette.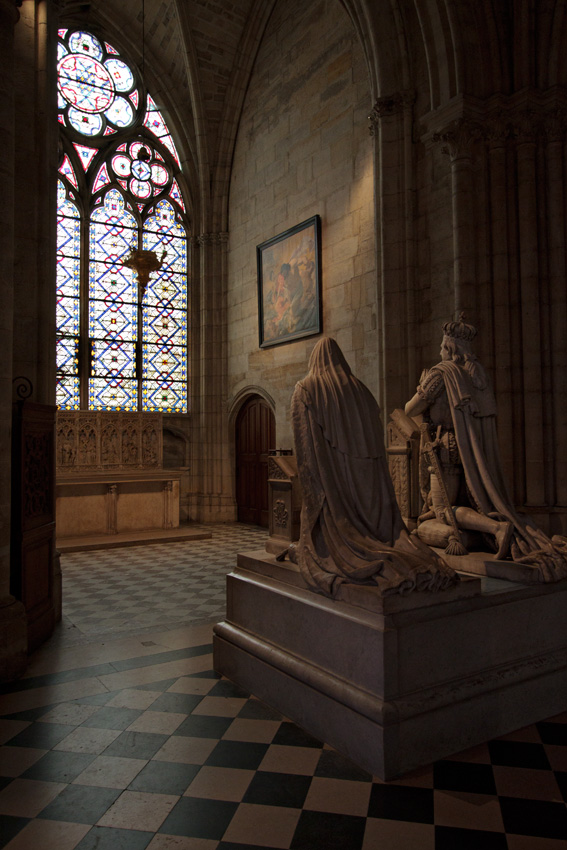 The face of Medusa, hanging in the Pompidou.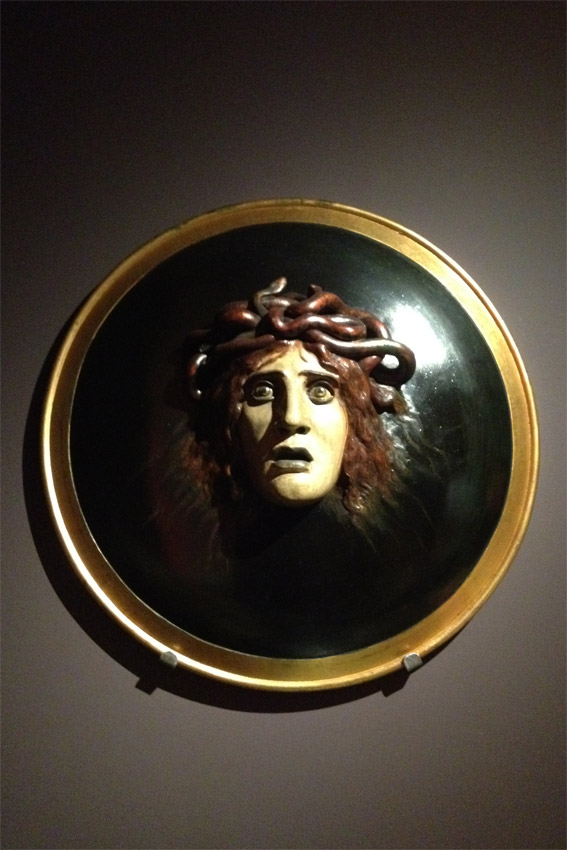 A section of the abandoned Petite Ceinture, not far from my apartment in the wonderful Parc Montsouris.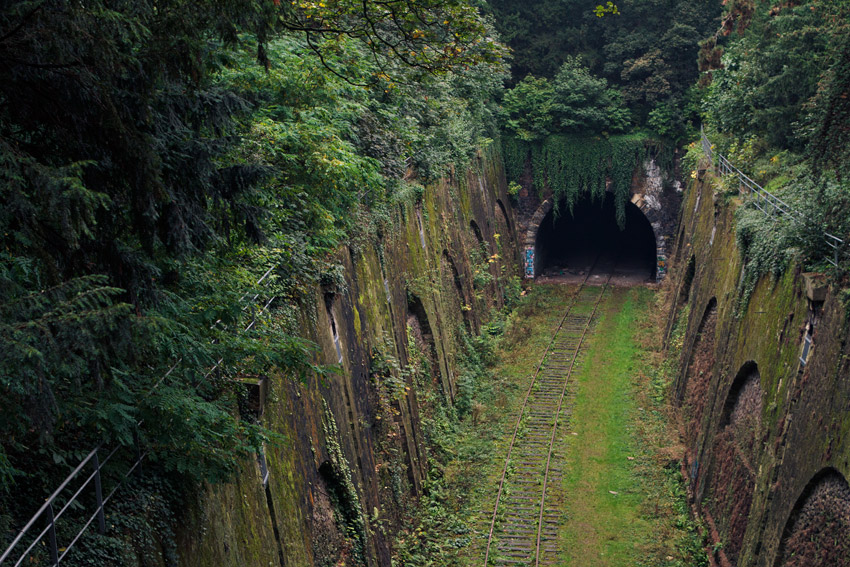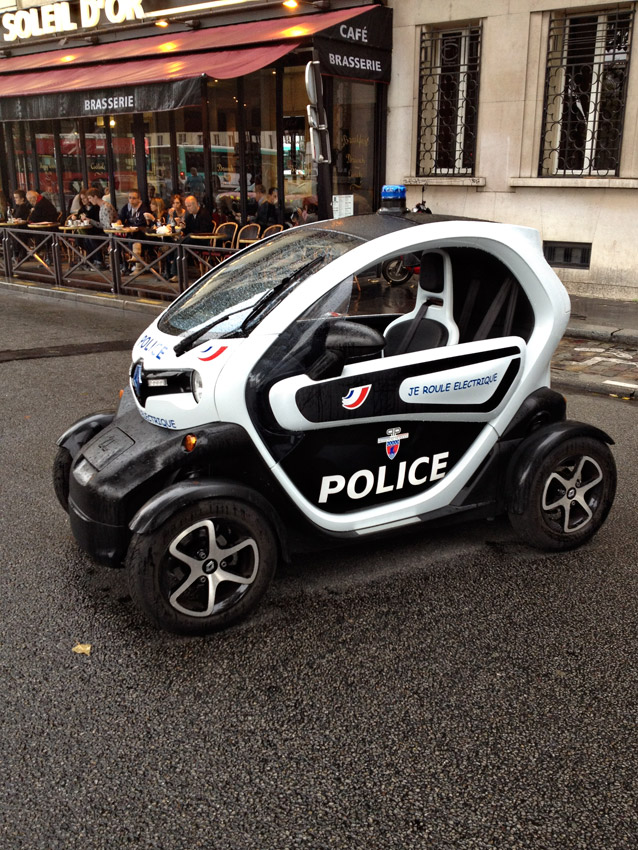 The king's view, at the Palace of Versailles.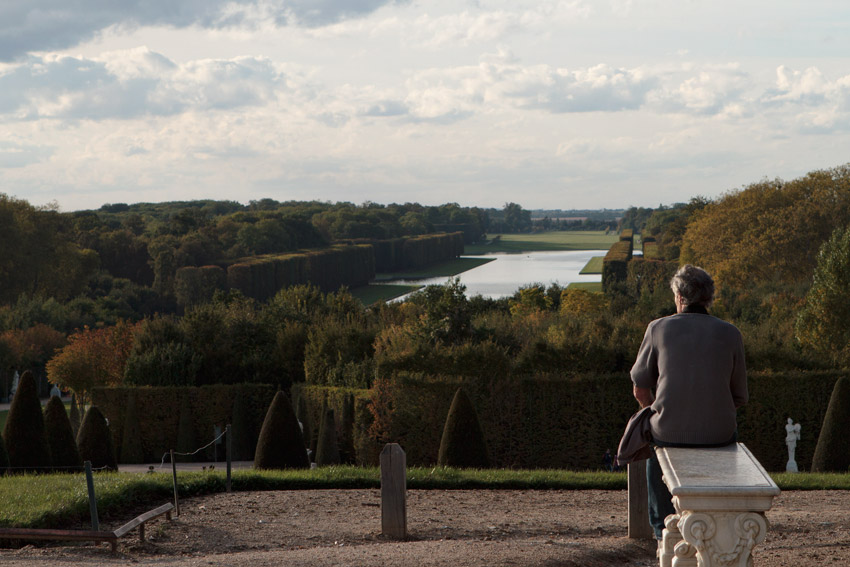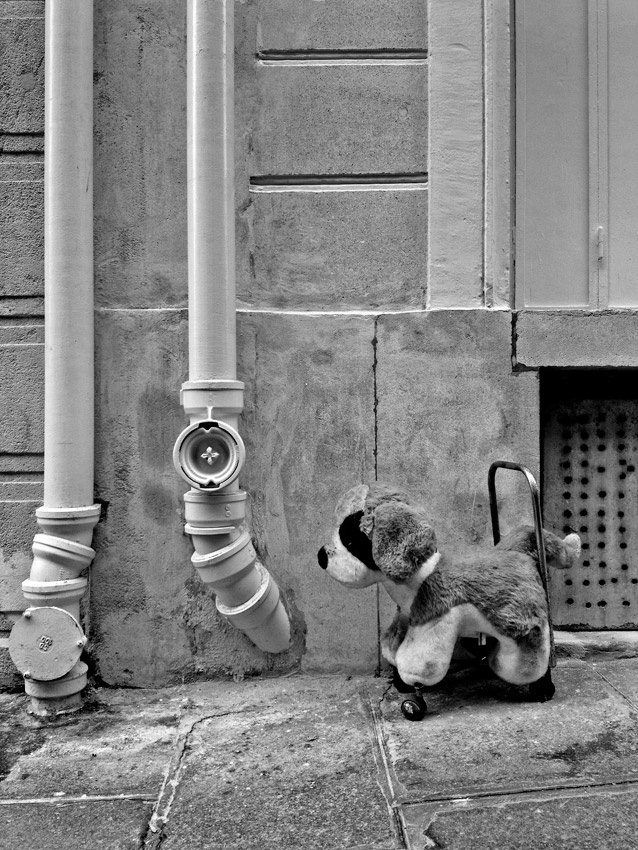 Inside Hotel des Invalides.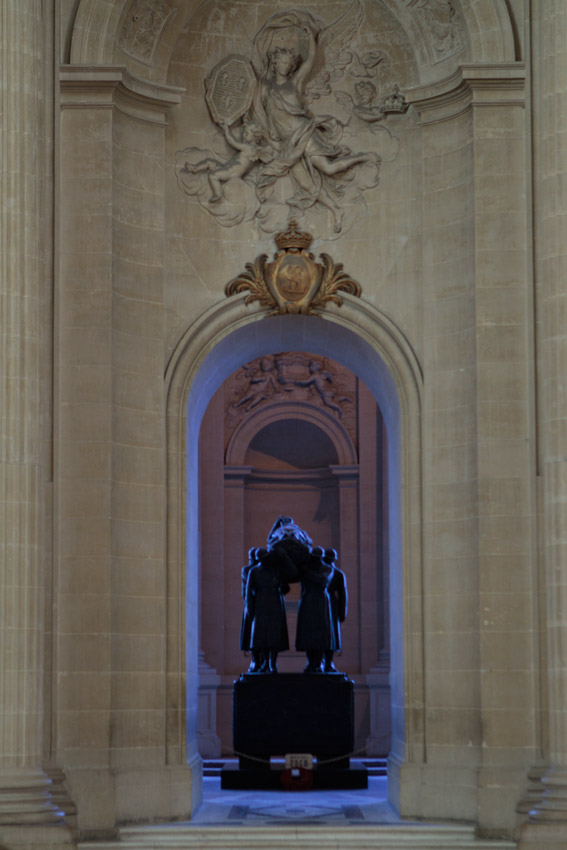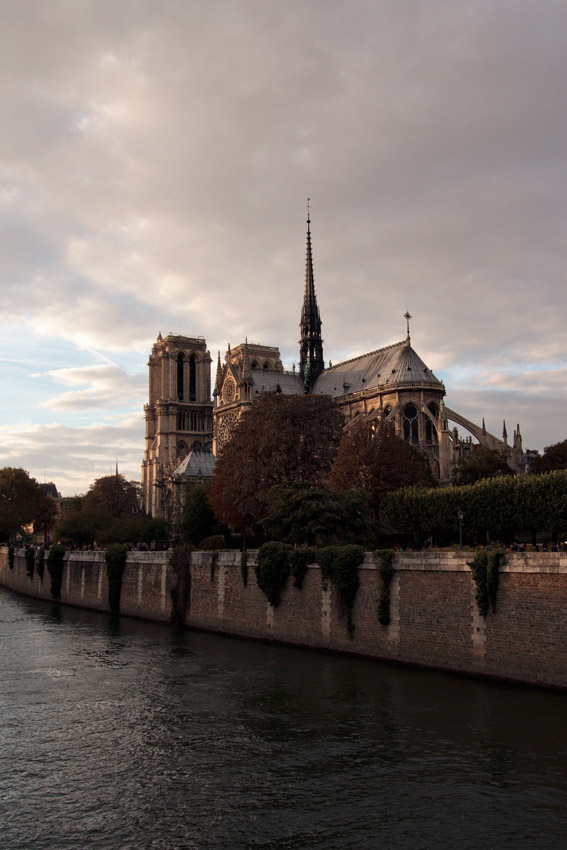 The London Eye near sunset.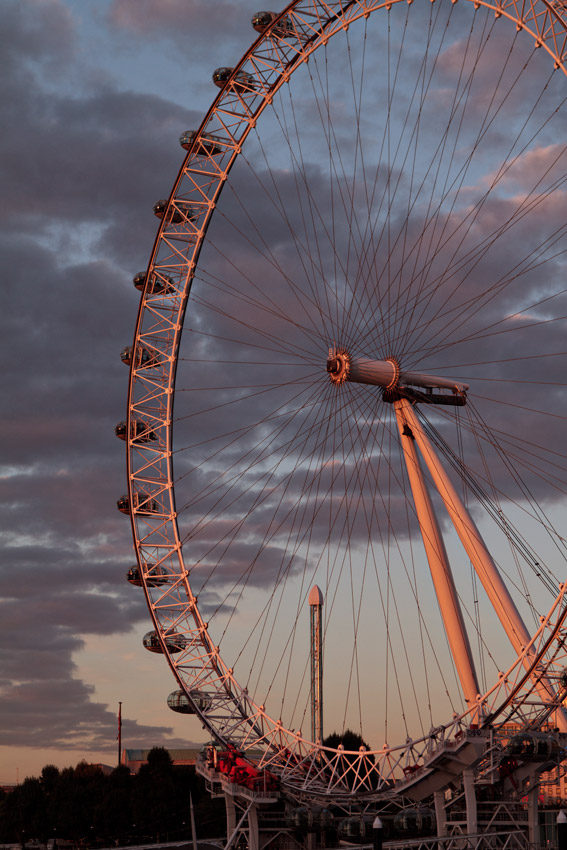 I went to the Paris Aquarium at the Trocadero one rainy day. I have no idea why, but this little red light in one of the exhibits fascinated me. I think people were confused by why I was photographing it for like 10 minutes.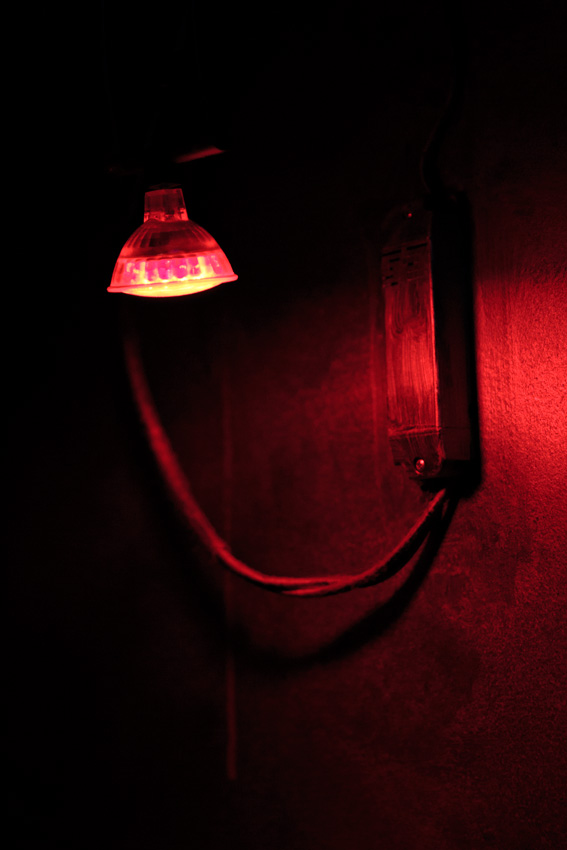 This guy (Iya Traore) puts on one of the best shows in Paris just outside Sacre Coeur (one of my favorite places in Paris).  If you're up there, make sure to watch if he's performing.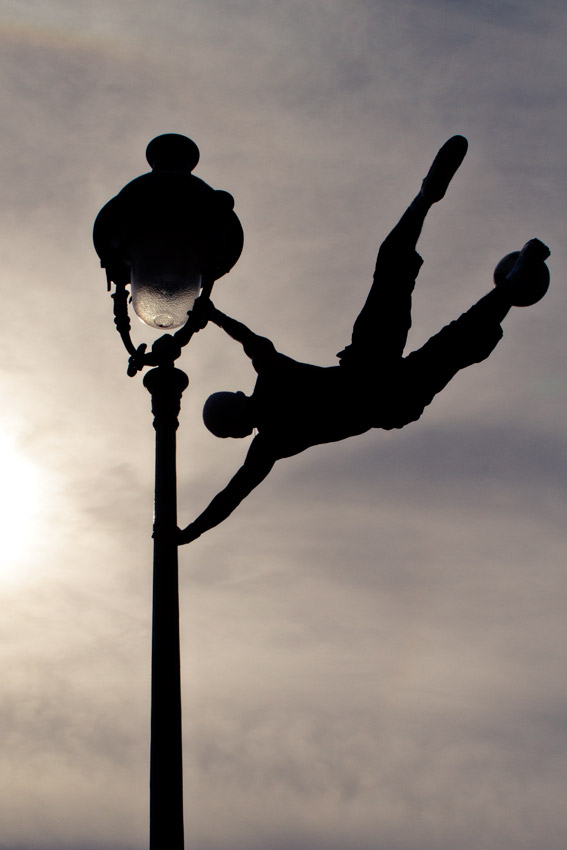 I love the interior of Invalides. The design of the dome and its surrounding alcoves makes for really interesting wide angle photos.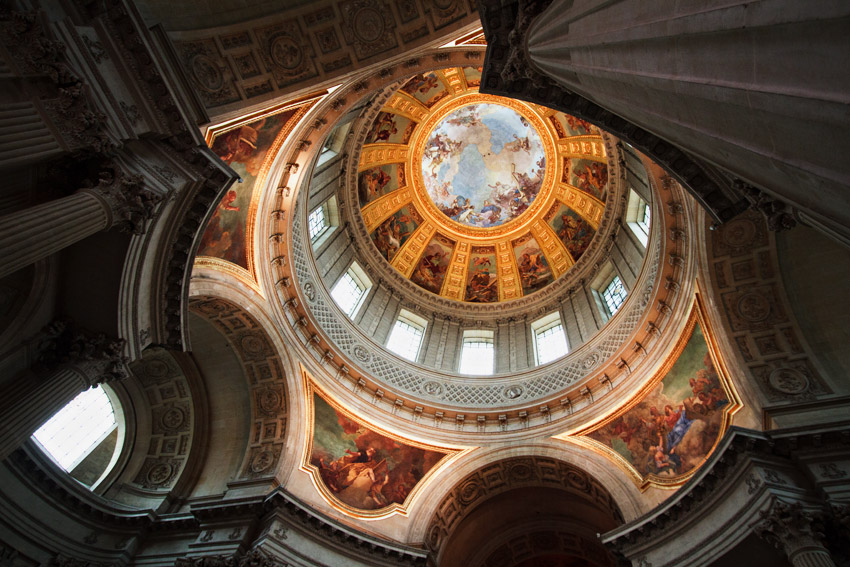 Long exposure near sunset at Mont Saint-Michel. Unfortunately, major construction is being done on the causeway, so I wasn't able to leave it to get more shots. Even so, it was a pleasure to watch the sun set over this interesting site.
Incidentally, I say "unfortunately" above, but really, the construction is a good thing. Mont Saint-Michel used to be a frequent island when the tide rose, but since the construction of the causeway in the 1800s, water can't circulate correctly and much of the bay has been silted in. It's only an island during extremely high tides now. The work is being done to change the causeway into a bridge, which will allow water to properly flow once again. I hope to go back in a few years once the work has been done.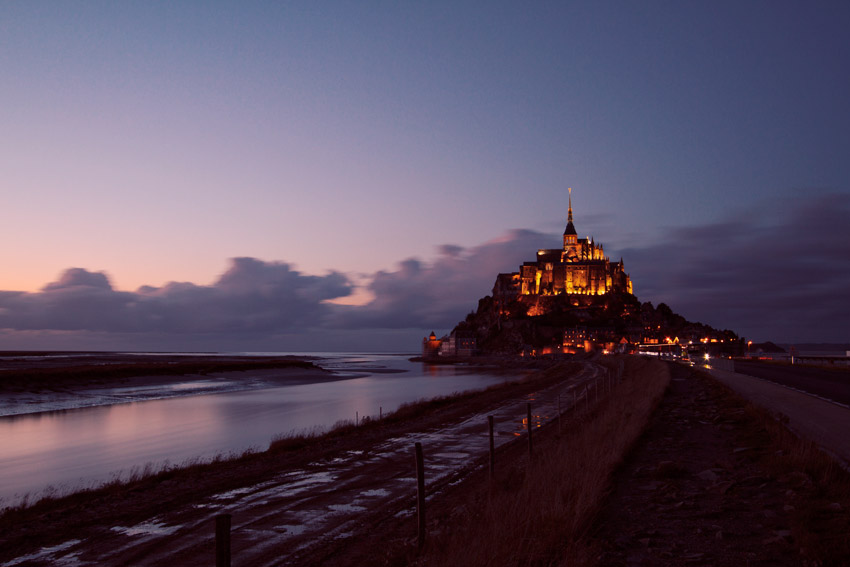 This shot of the Eiffel Tower is my last for this post. Check back in a few days for the next set of photos from Paris. Thanks for looking!