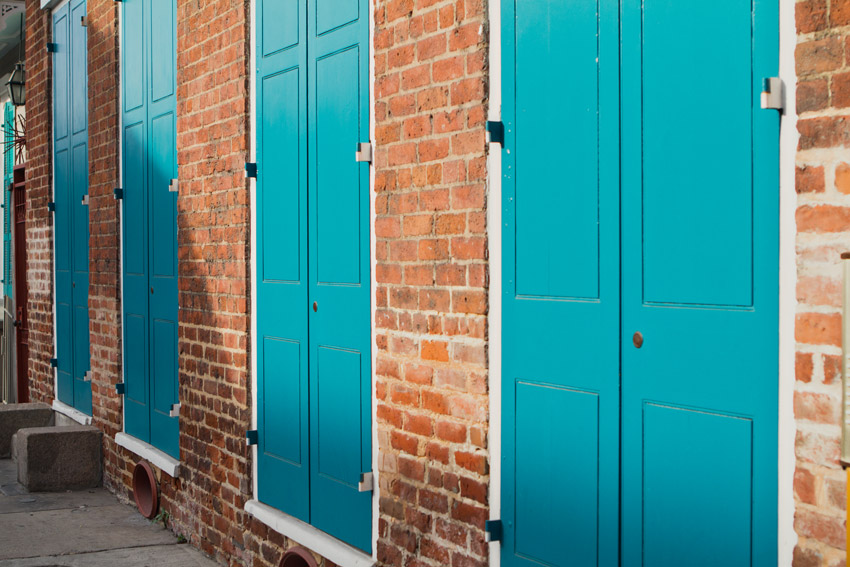 Location: New Orleans Subjects: Cemeteries, French Quarter, Garden District
After my trip to San Antonio I flew to New Orleans for a few days.  I'm not a great architectural photographer, so I looked at the French Quarter as a great place to work on this. I don't know that I improved a whole lot, but I had tons of fun!
Two quick notes: First, Bourbon Street is insane and loads of fun. Don't bring the kids or yourself if you're easily offended.
Second: I want to say thanks to Chris at American Photo Safari. He normally gives walking workshops in the French Quarter. In my case I hired his company to show me around and give me some background on the city. Chris is a good guy with great knowledge of New Orleans. If you're in town and have a camera, make sure to give APS a call!
I spent most of my time in the French Quarter, but as you'll see in the photos below, I took loads of photos in the cemeteries. I've mentioned elsewhere that I have a background in History, so cemeteries are a fascinating place for me, as morbid as that may sound. The cemeteries in New Orleans are amazing, if not for their history, then for their numerous above ground crypts in all stages of celebration and decay.
My favorite part of the trip was walking around the Garden District. The architecture there is breathtaking and the history of the residents is pretty interesting (for example, Jefferson Davis died here, and Ann Rice lives and has set many of her novels here). Unfortunately, I didn't do too well photographing the houses since the landscaping on most of them prevents wide angle shots. If you don't have the money for a tour guide, numerous walking tours of the area are available on the web, and thus, on your cell phone.
On to the photos, presented in no particular order.
—————–
It's odd to say this about a city, but New Orleans has lots of interesting shadows.  This is one from a cross on a grave.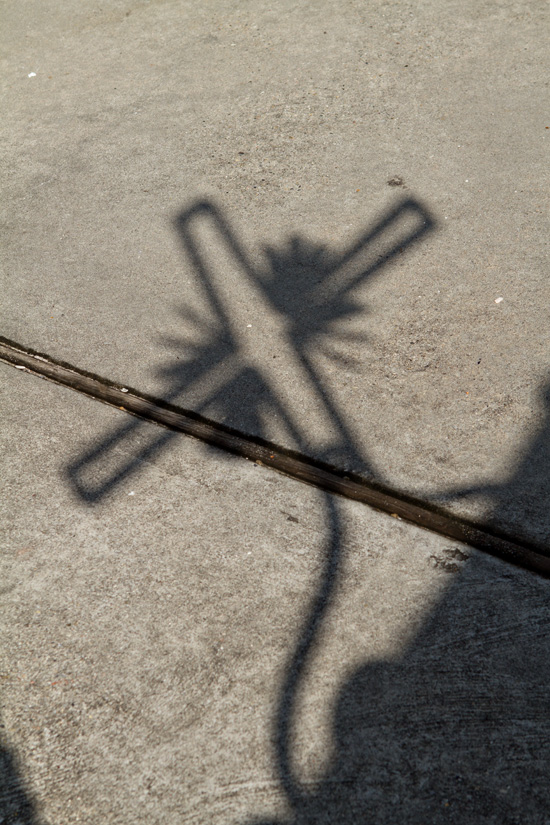 Many of the houses in the French Quarter are in a state of moderate disrepair. I suspect that it's intentional; the colors and distressed paint actually add to the appearance of the homes in my opinion.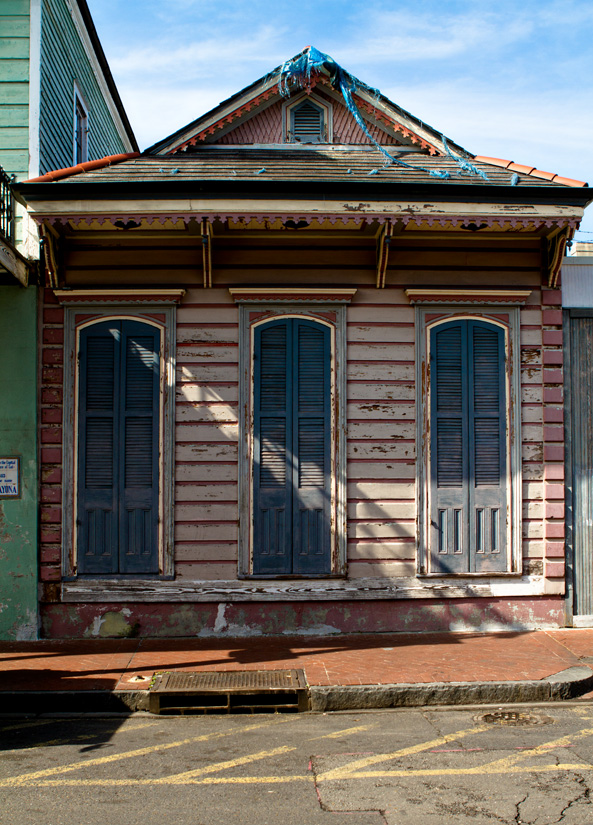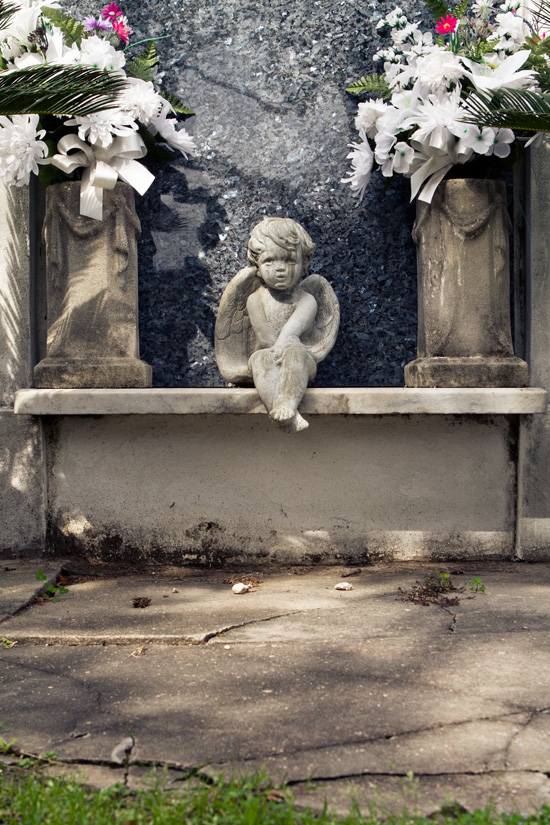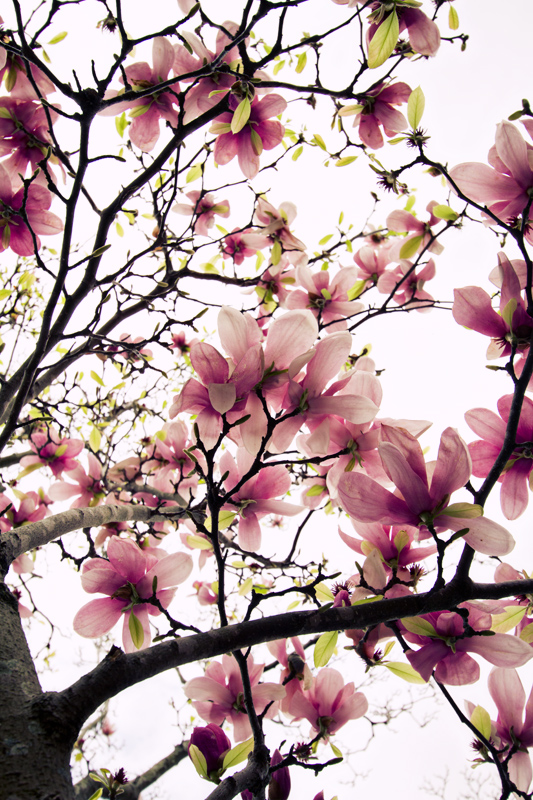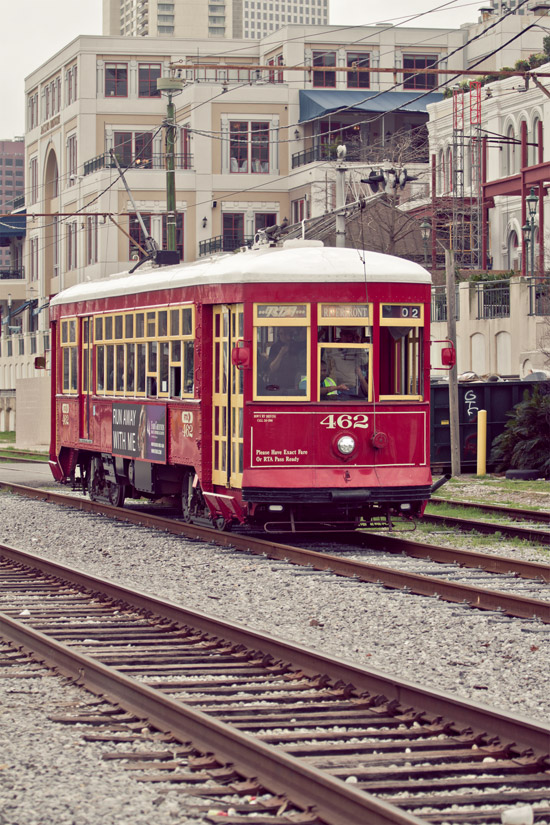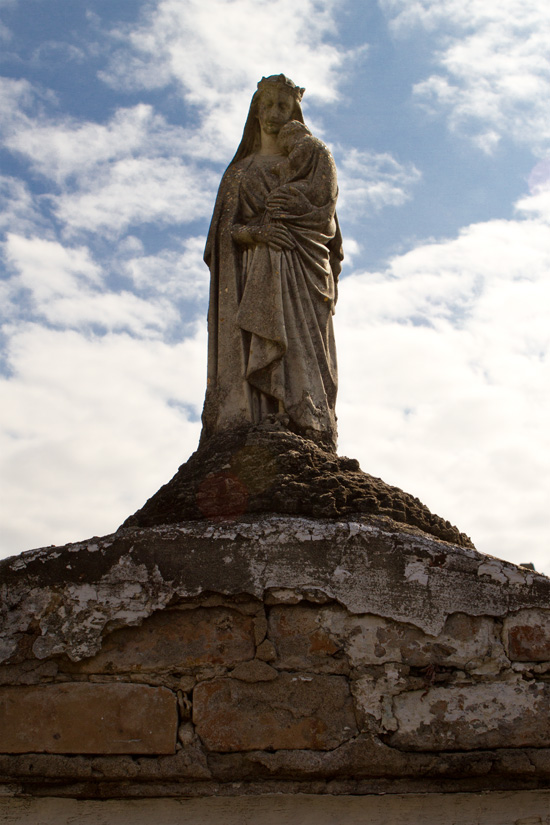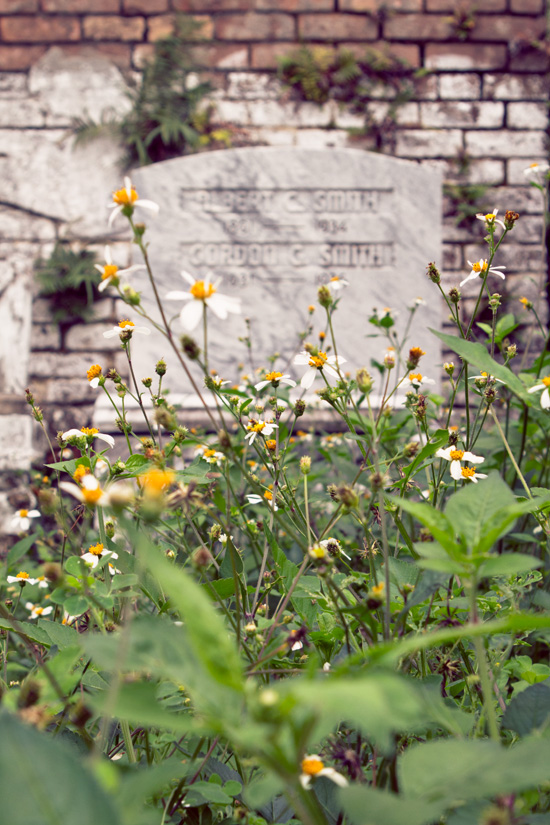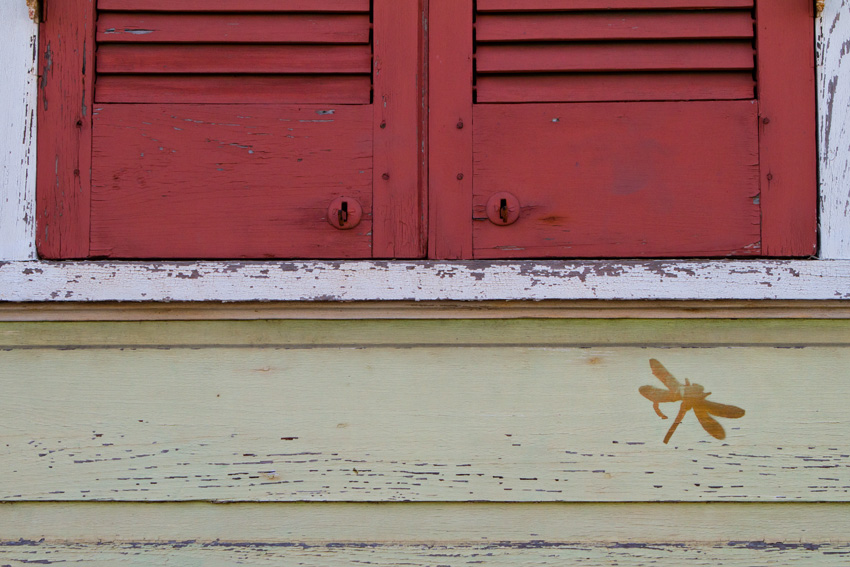 Edited with Comic Sans for your amusement. Also, so my mother doesn't get mad at me. (Found on the banks of the Mississippi.)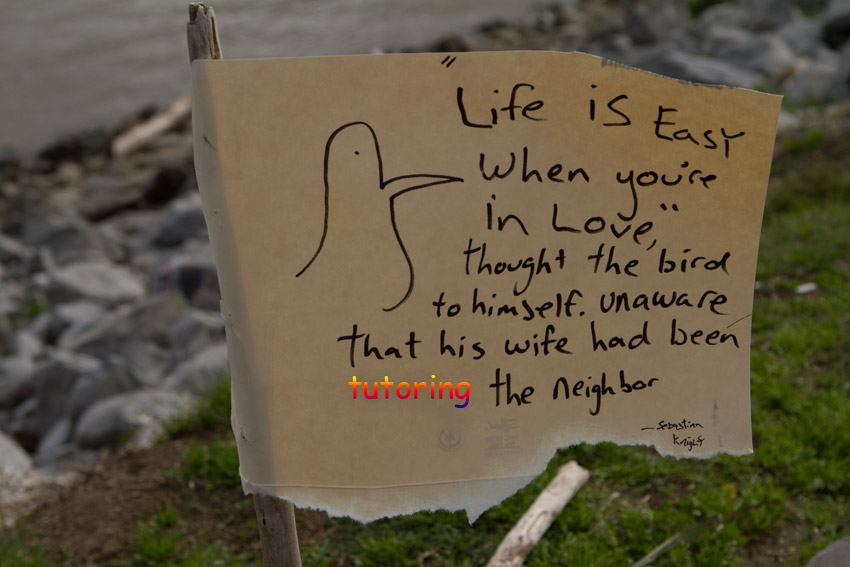 Apparently, this grave is one of about three reputed to belong to Marie Laveau, a well known Voodoo practitioner. People leave stuff for her and write Xs on the tomb, which represent wishes. You're supposed to come back and circle your X if the wish is granted, but I didn't see a whole lot circled. Either people are lazy, or Marie's not pulling her weight.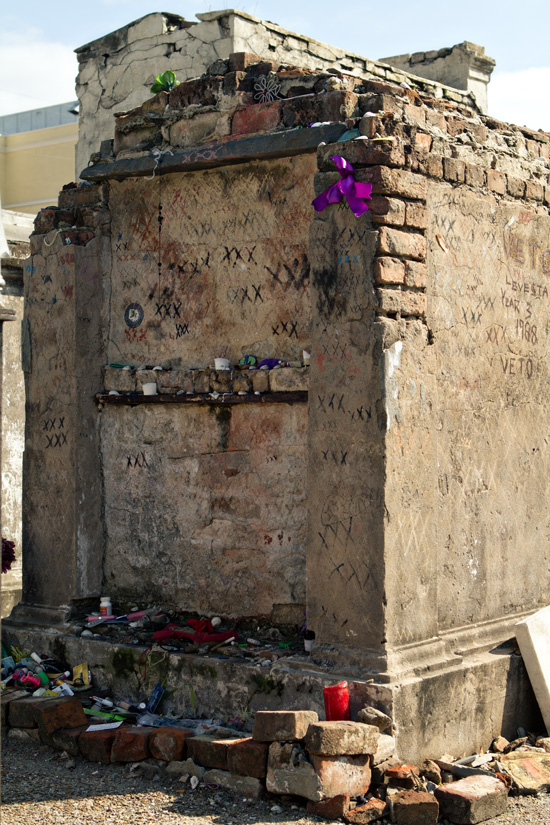 The cemeteries in New Orleans are in terrible, terrible, TERRIBLE shape. In a way though this makes them more appealing. Many of the tombstones are broken or warped. In this case, some kind soul took the time to piece together a gravemarker that had fallen and shattered.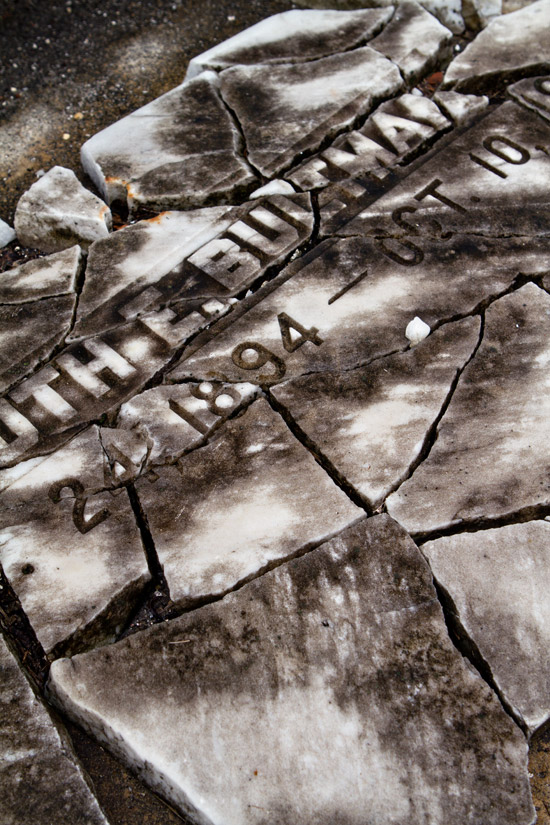 Everything in New Orleans is crooked. I kept thinking that I was doing something wrong, but as Chris pointed out, the whole area has shifted from being built on what is essentially swampland. Doors and windows change shape, and whole buildings tilt one way or the other.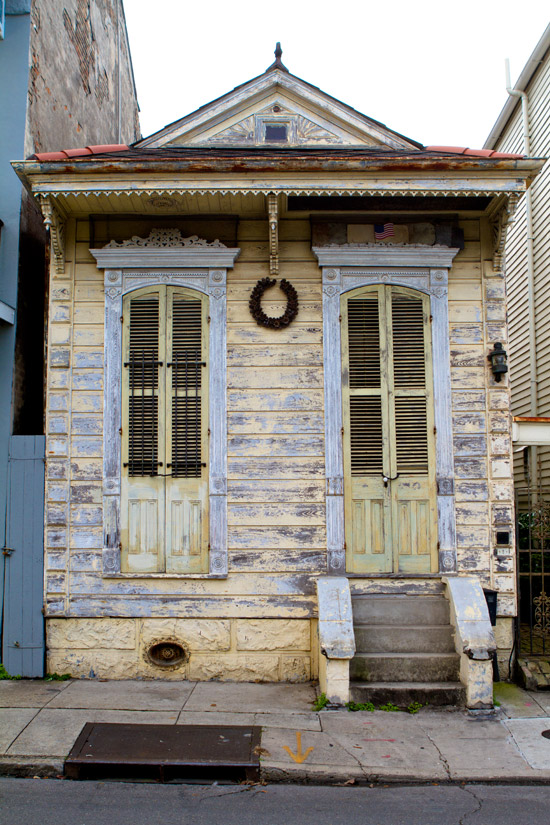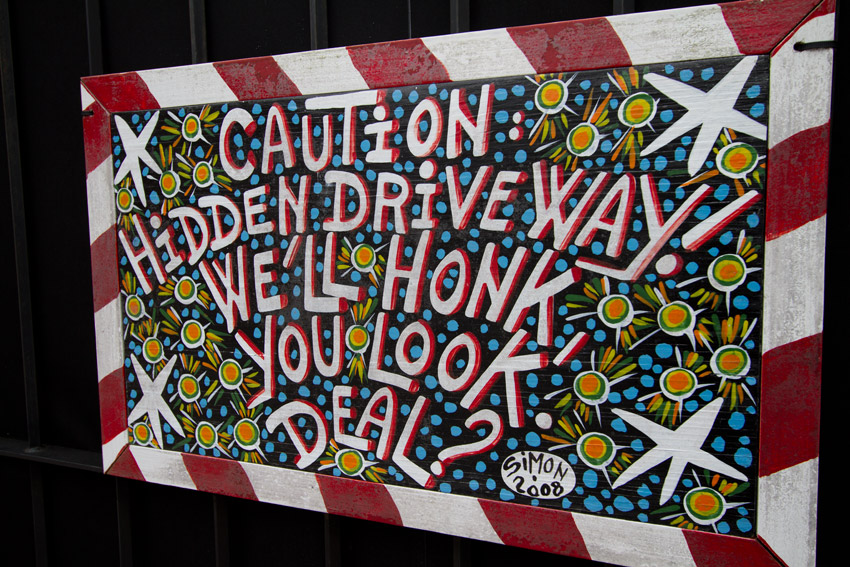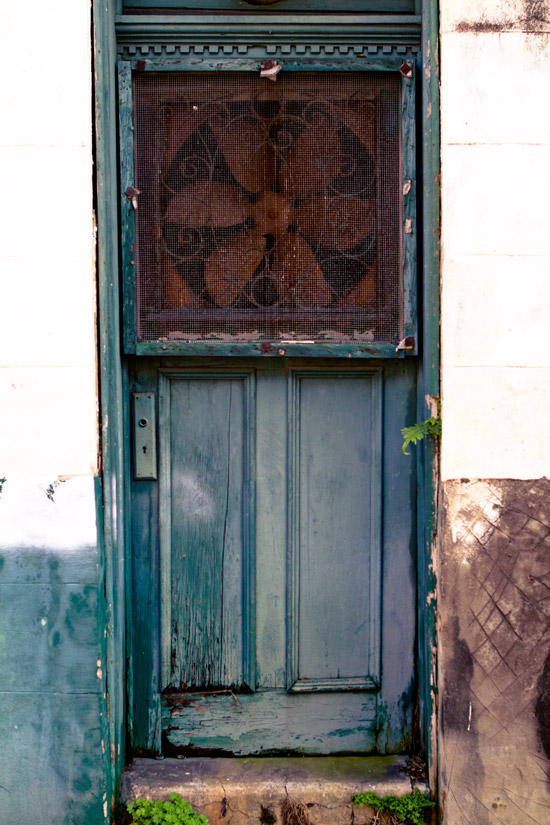 The area around St. Louis Cathedral has a great flea market as well as some open air vendors. This was one of the more colorful displays.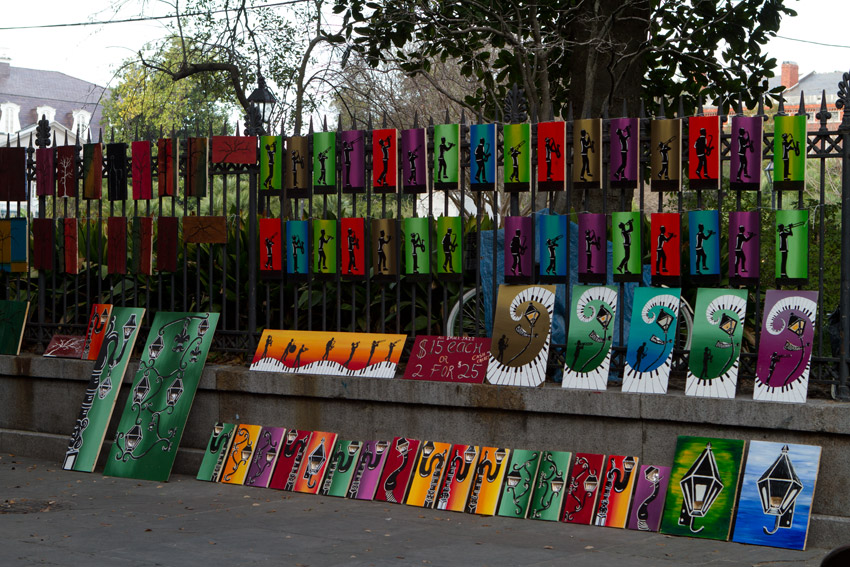 One of the houses in the French Quarter has a special perch in a window for its cats. Apparently, they just sit there most of the day and check out all the activity.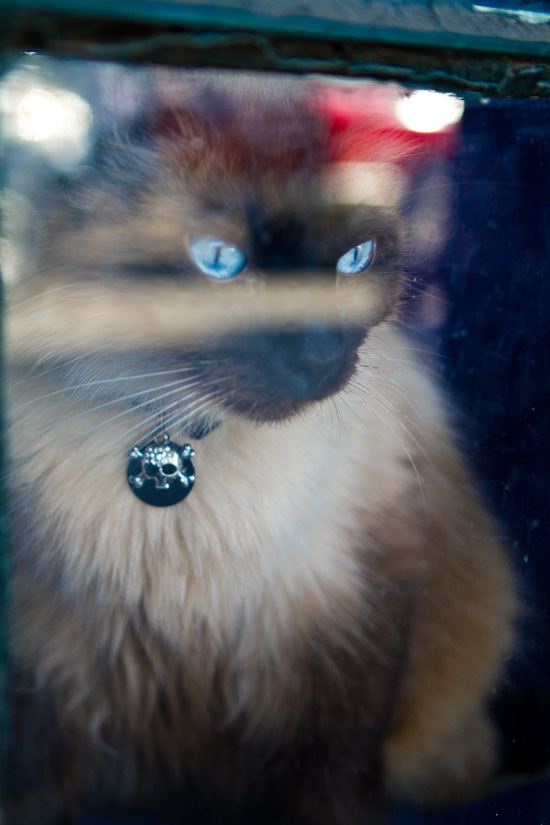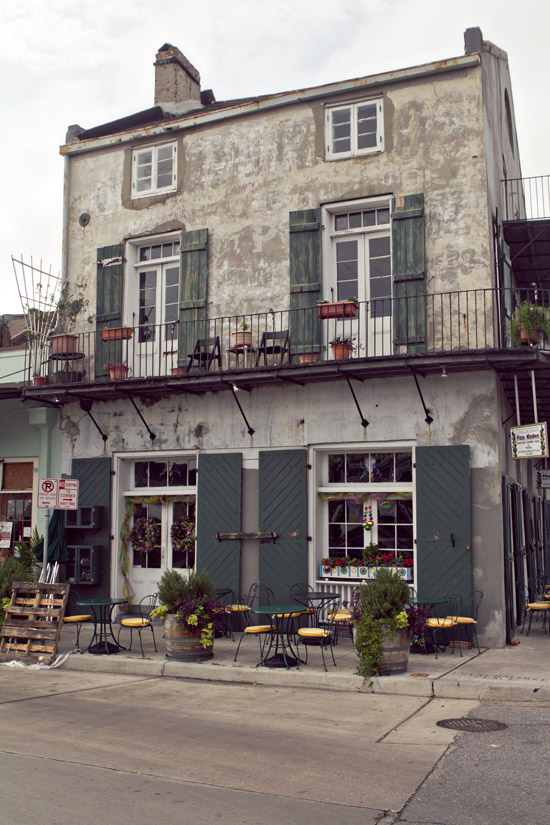 Note the busted and warped grave markers. This is typical of the graves at many of the cemeteries.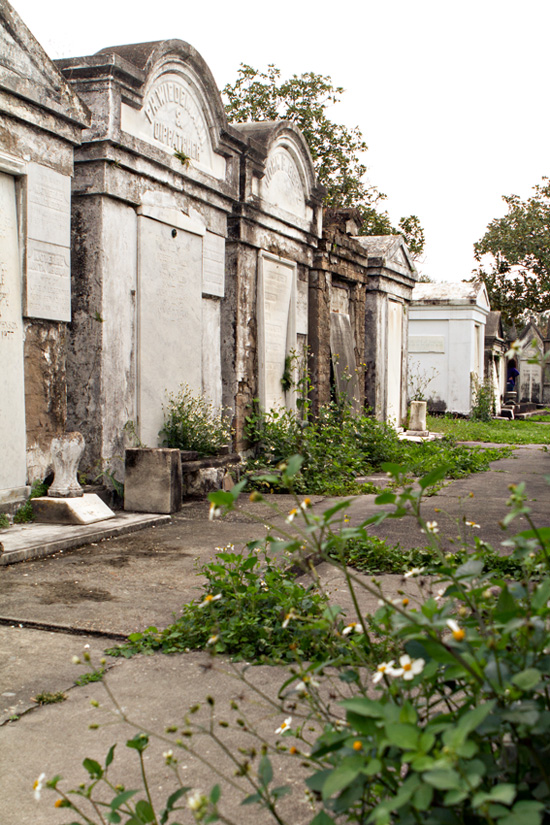 These horse heads show up in many places in the Garden District. I wonder if they were originally actual horse ties? The area is certainly old enough.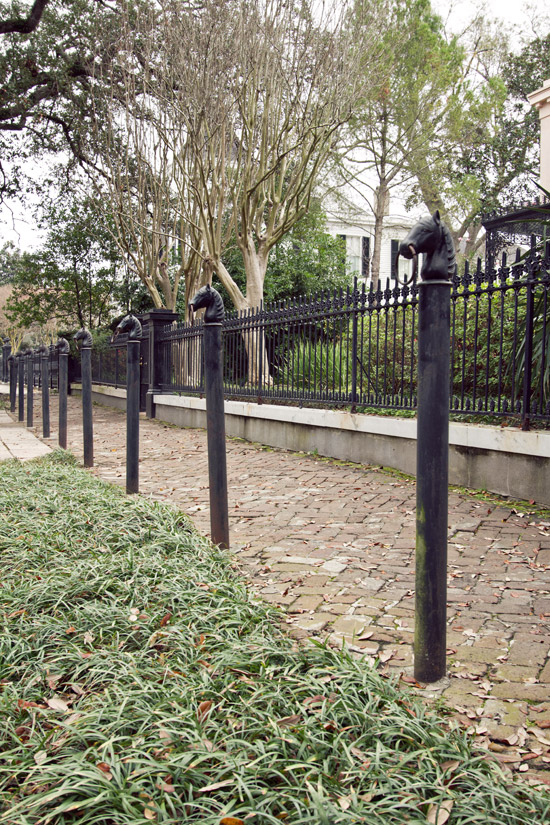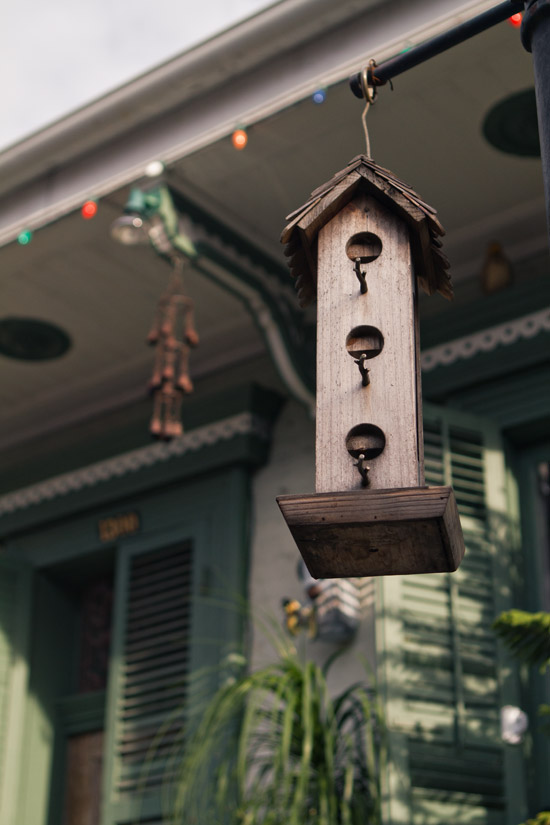 Although the grave was interesting for its design, I was puzzled by the period after "Gerhard."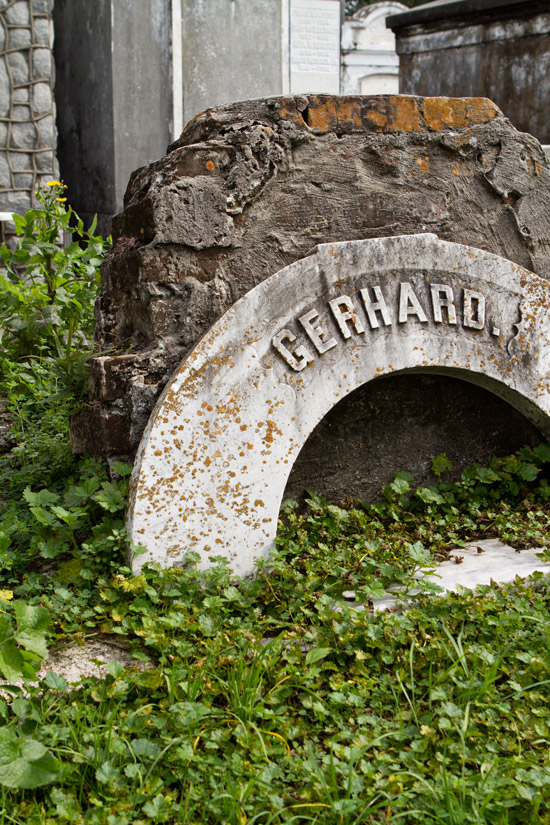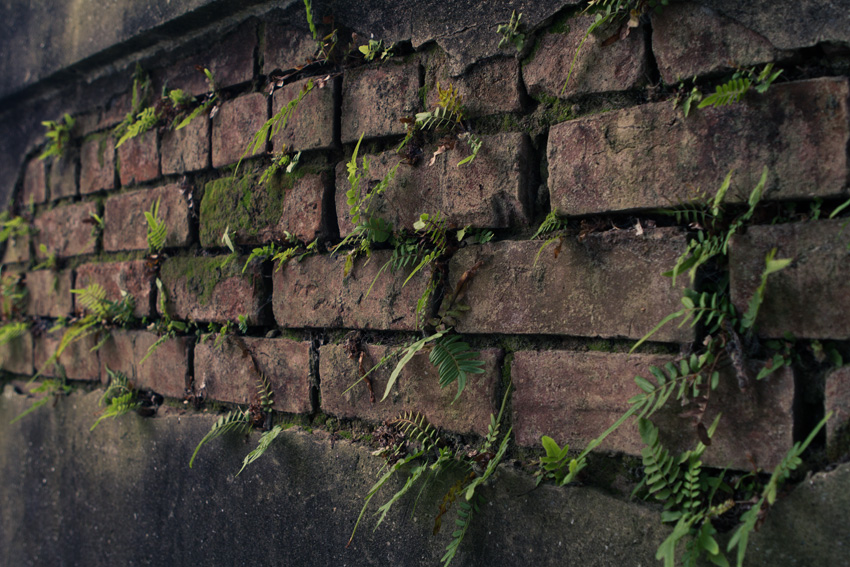 Shot from across the Mississippi at Algiers, looking back towards New Orleans. I tried to catch a sunset over here twice; each day I was shut down. Note the ship: there is a ton of traffic on the river at all hours.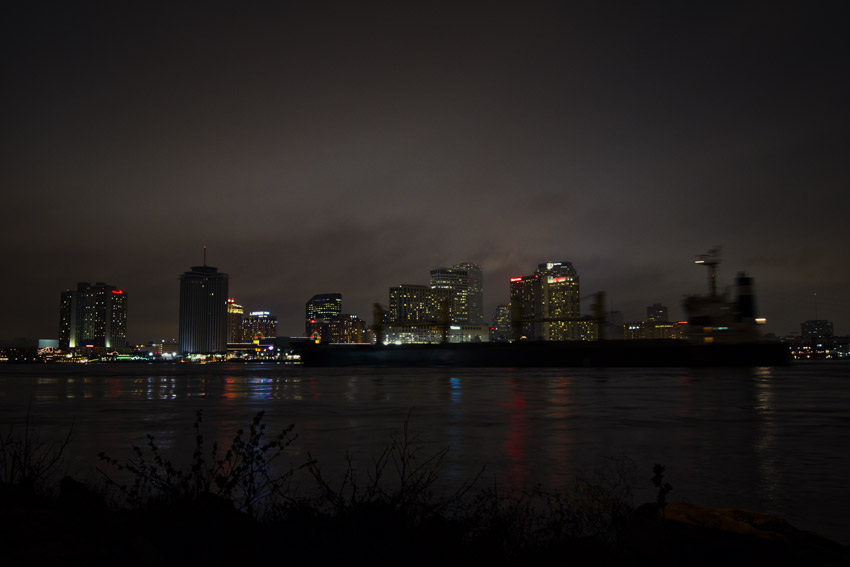 Exterior of St. Louis Cathedral.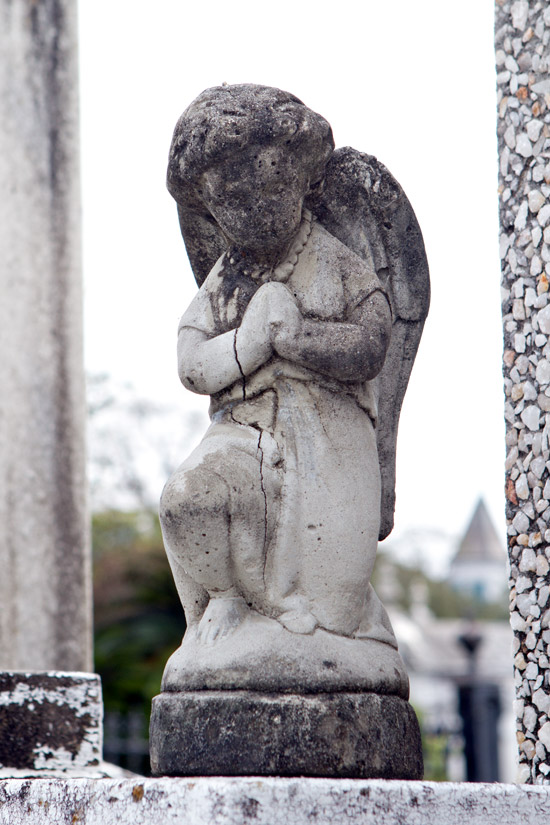 A house in the Garden District. I think this might actually have just been the garage, with the main house behind this.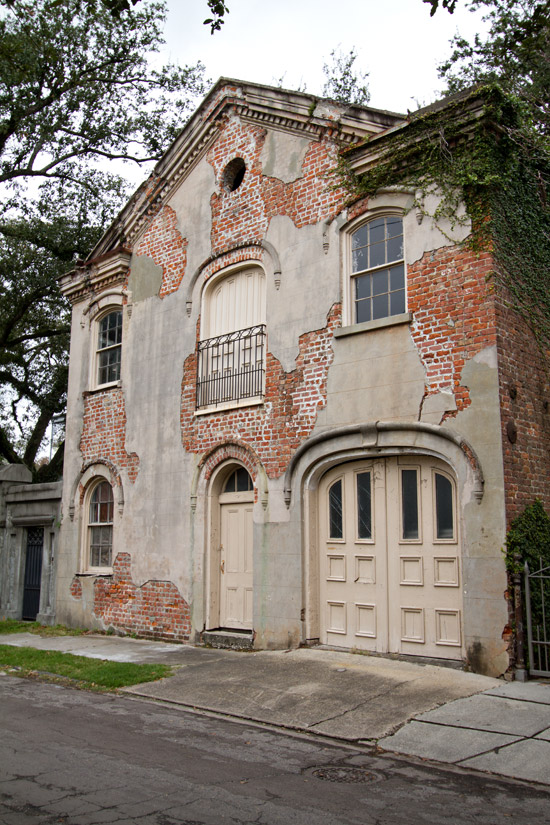 After Katrina hit, Banksy did some pieces in different parts of the city (I'm not sure how many). This one was near the French Quarter. Note the plexiglass over it. I admire Banksy's pieces, but it's a strange thing to think that graffiti in come cases gets protective coverings.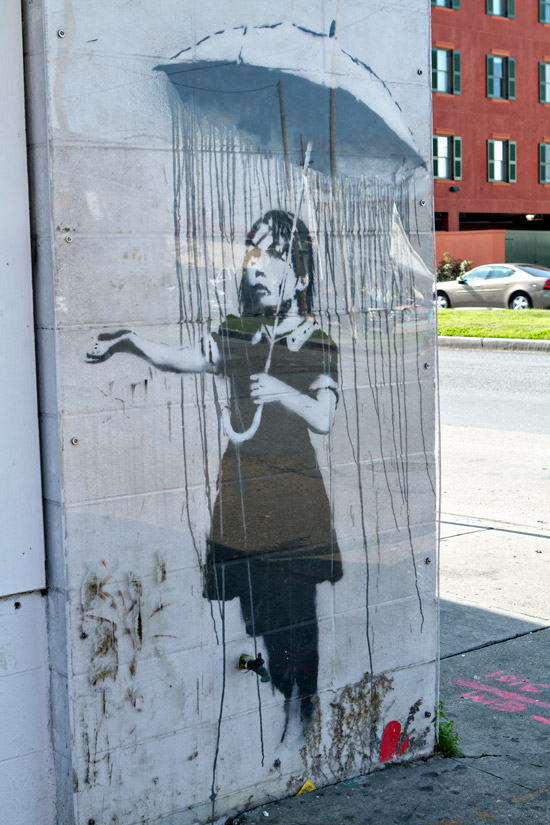 Another interesting shadow.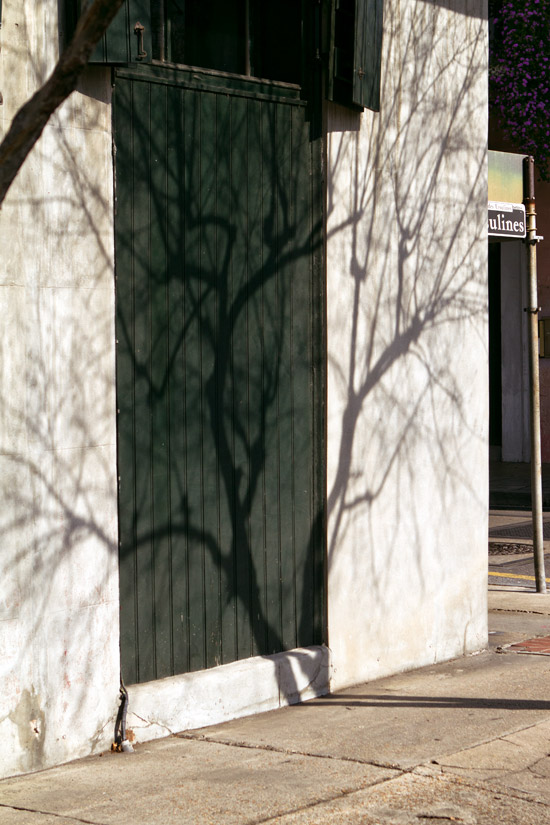 I'm not sure if it still is, but this garden (and the huge house behind it) was at one time owned by Nicholas Cage.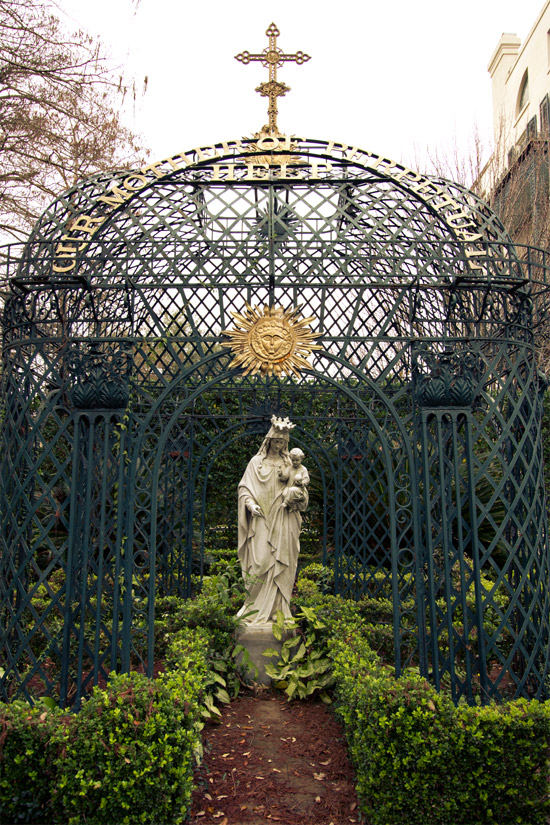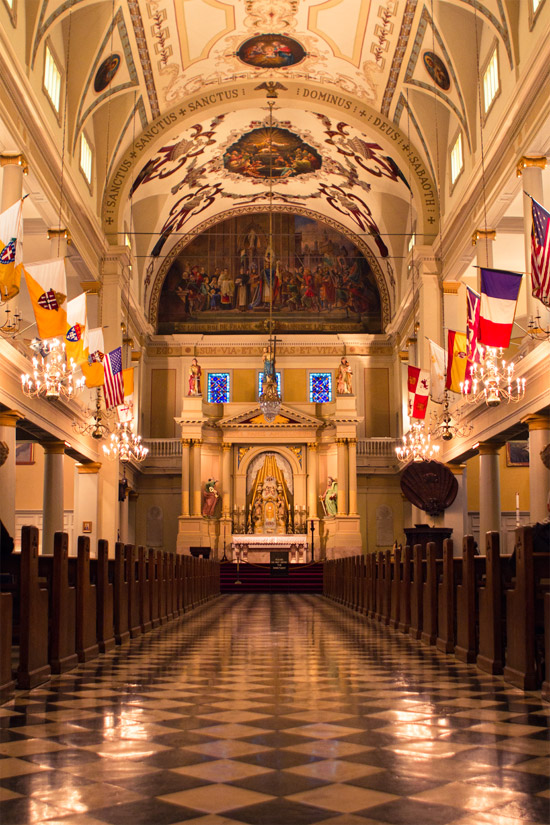 I originally planned to show this photo at a much wider angle. However, before publishing I happened to zoom in and noticed the decay. It's more haunting this way I think. The poor girl is showing some age, although she's still beautiful after all this time.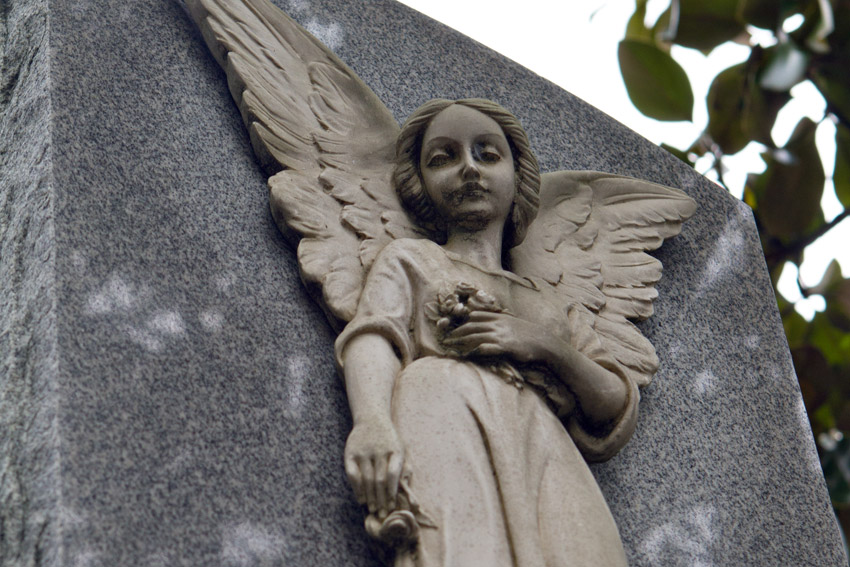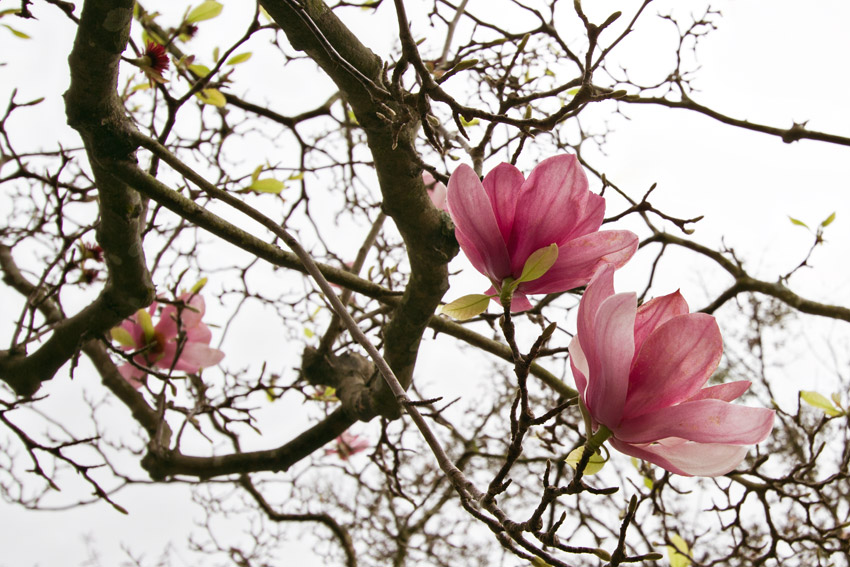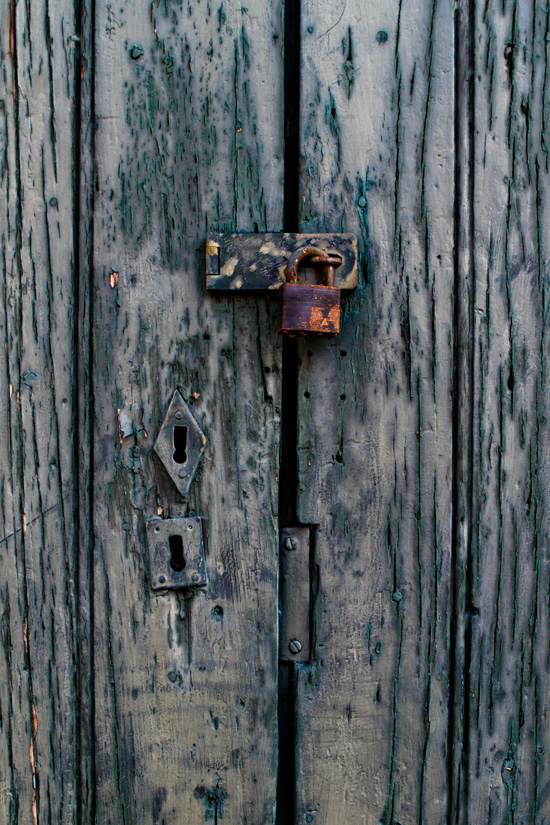 These last two photos are my favorites of the trip. They're not necessarily great photos themselves, but they're reminders that even though we eventually die, we're a part of something much bigger than ourselves.