Location: Corona Del Mar. Subject: Ocean sunsets, long exposure.
Just another series of sunset on the Pacific. These were shot at Corona Del Mar, in a location I photographed a few months ago. I like the location, although in general SoCal sunsets bug me: we don't seem to have the humidity necessary to get good cloud cover very often once winter has passed. *sigh*
I like this next photo a lot, but it suffers from a few problems. It was shot with a 0.6 neutral density filter (to get a long exposure), and a 0.6 graduated neutral density filter. The circle at the bottom is a heavy vignette from shooting a really wide angle with the filters on.  Additionally, the sky had a lot of dust spotting, although interestingly enough, the dust didn't appear on later photos. I need to test my filters and see what's up.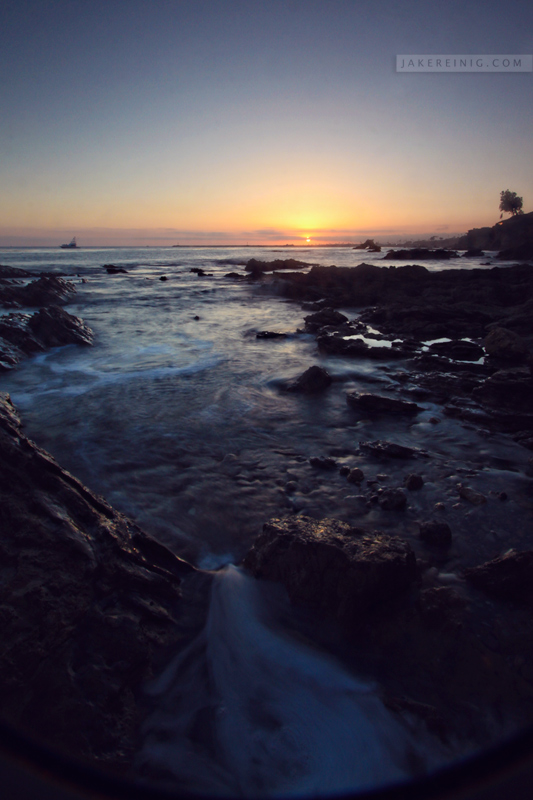 My cousin Juan, waiting for his sailor(ette) to come home.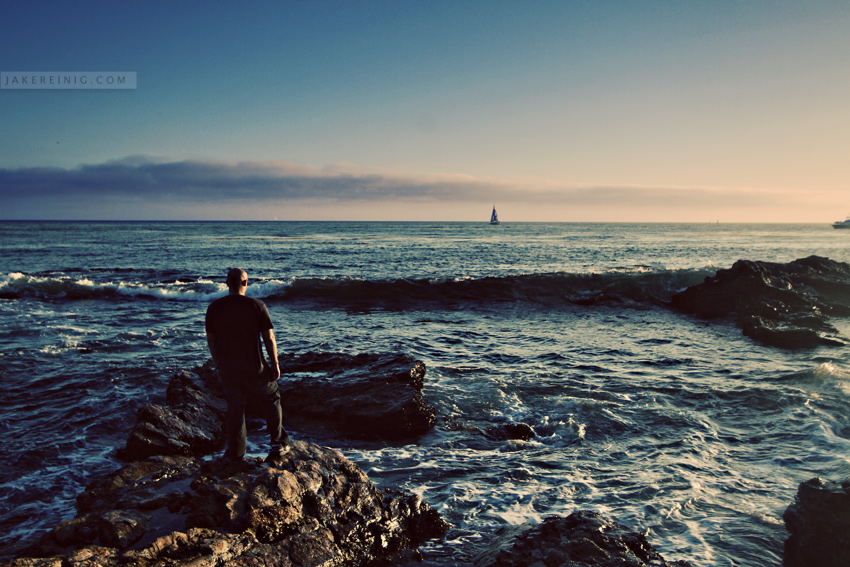 If do right, no can defense… ;)